🌊💦 🌈 Join us on a magical journey through the best waterfalls in Victoria that are perfect for an unforgettable getaway during the next VIC school holidays.
From the breathtaking heights of Erskine Falls and the stunning beauty of Steavenson Falls to the dog-friendly Trentham Falls, Victorian is home to some of the most famous waterfalls in Australia.
Dive into our guide and make this holiday count!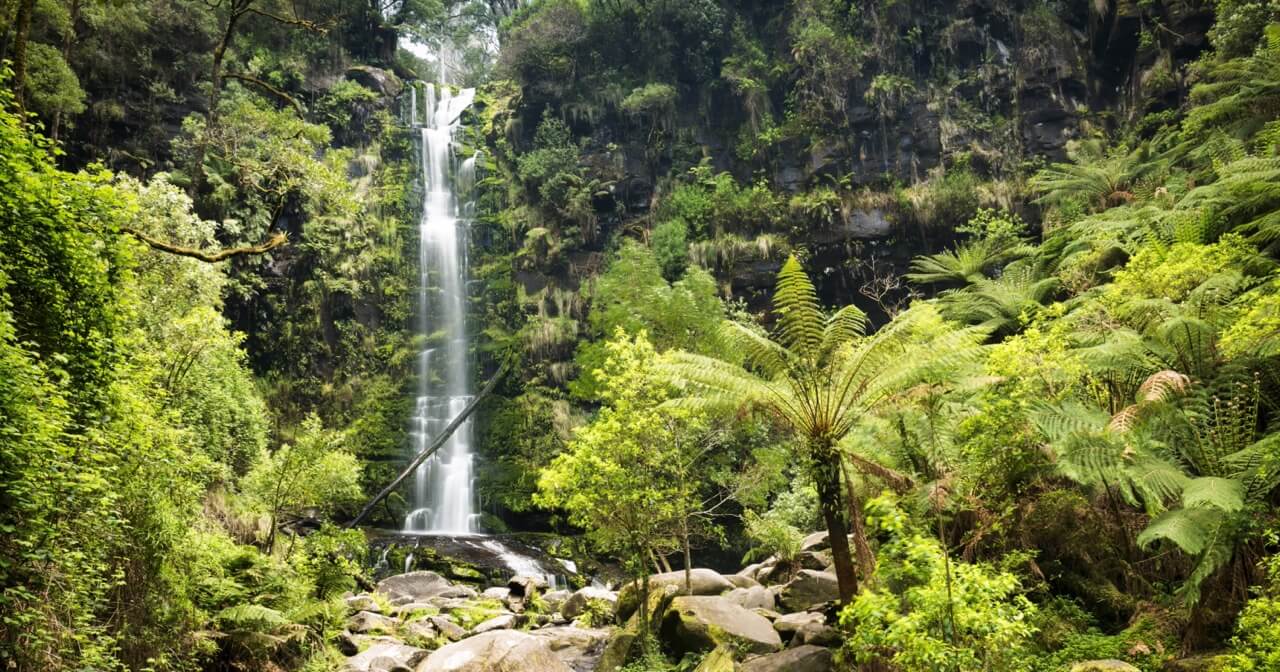 ---
Here's the list of the best waterfalls in Victoria to visit with kids:
| Best waterfalls in Australia | How tall is the waterfall? | Public Toilet | Entry Fee | Is it dog-friendly? |
| --- | --- | --- | --- | --- |
| MacKenzie Falls VIC | 20 - 25 m / 65 - 82 ft | Yes | Free entry | Dogs are not allowed |
| Erskine Falls VIC | 49 - 57 m / 161 - 187 ft | No toilets | Free entry | Dogs are not allowed |
| Sheoak Falls VIC | 15 m / 49 ft | No toilets | Free entry | Dogs are not allowed |
| Three Falls Circuit VIC | Various heights | No toilets | Free entry | Dogs are not allowed |
| Steavenson Falls VIC | 55 - 110 m / 180 - 361 ft | Yes | Free entry. Parking fees apply | Dogs are not allowed |
| Trentham Falls VIC | 44 - 48 m / 144 - 157 ft | Yes | Free entry | Dog-friendly waterfall |
---
Escape to MacKenzie Falls in the Grampians for the ultimate family getaway
MacKenzie Falls @ Grampians is the biggest waterfall in Victoria and one of the most famous Australian waterfalls. So if you're looking for a top family getaway during the Melbourne school holidays, look no further!
From hiking and picnicking to swimming and sightseeing, there's something for everyone at the Grampians National Park.
It's the perfect holiday destination in Victoria for active families to explore and have fun, a 3.5-hour drive from Melbourne City.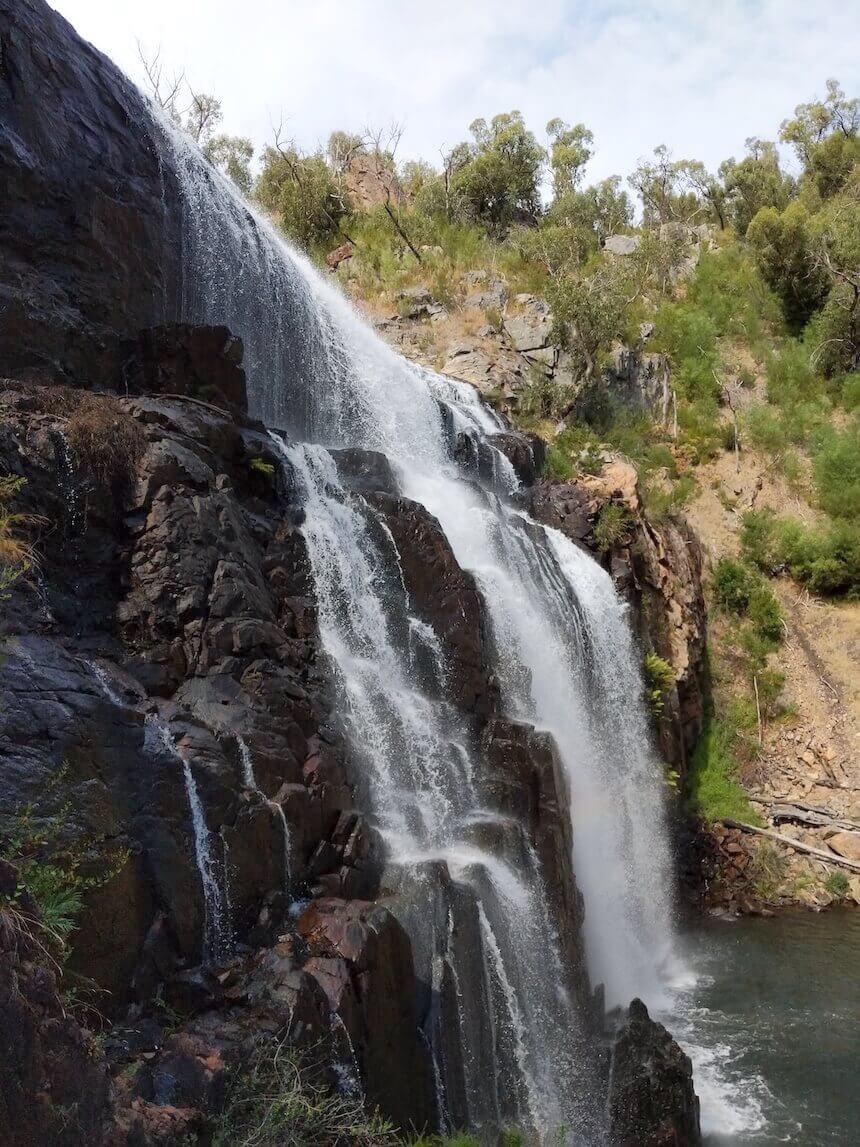 Things to know about MacKenzie Falls, Grampians:
Start at the carpark. You can reach the Falls from several lookouts and walks that cater to different abilities

MacKenzie Falls lookout is the only spot where multiple river cascades flow through the gorge

Kids will love climbing rocks, bushwalks and endless outdoor activities! So sturdy and comfortable footwear is a must

Plenty of free parking

Clean toilet facilities

Many places to have a picnic lunch with your family

Dogs are not allowed.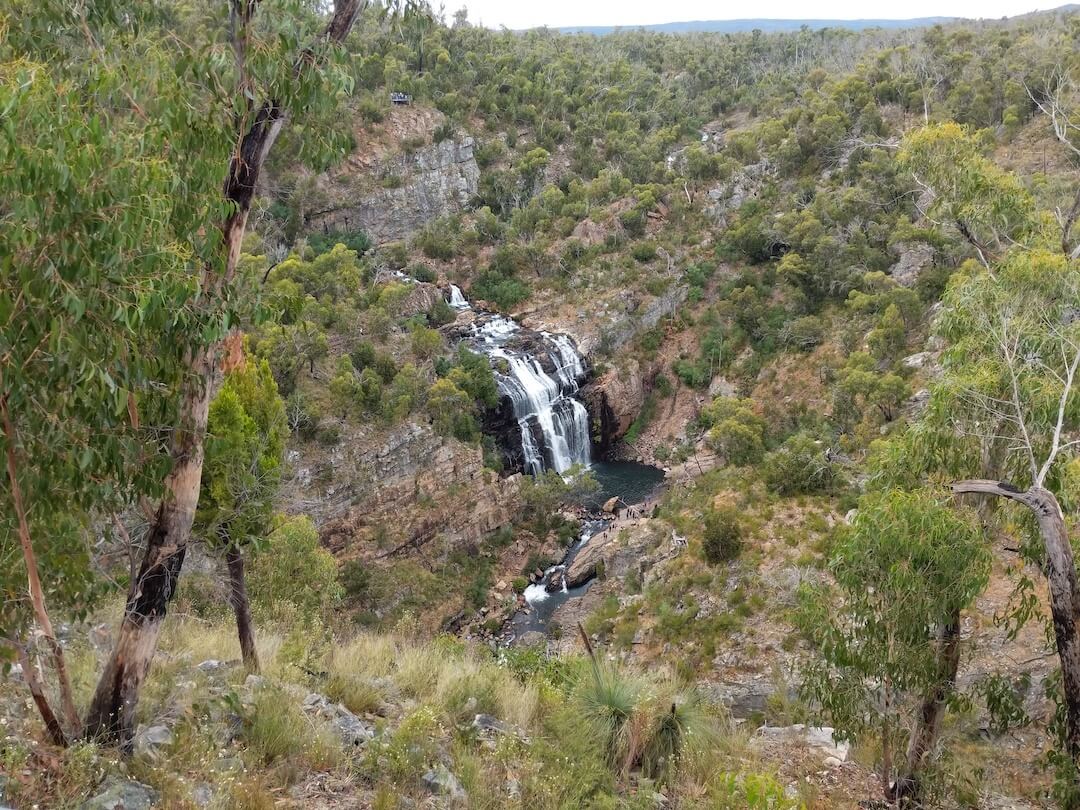 MacKenzie Falls Walk:
The MacKenzie Falls Walk is a steep 2 km return walk to the waterfall's base to see its beauty up close. There are 260 narrow steps to reach the base of the falls, so the return climb to the top might be challenging for younger kids.
The MacKenzie Falls Lookout Walk is an easy wheelchair-friendly 1.9 km return walk from Bluff Lookout through the bushes that offers stunning views of MacKenzie Falls and the MacKenzie River.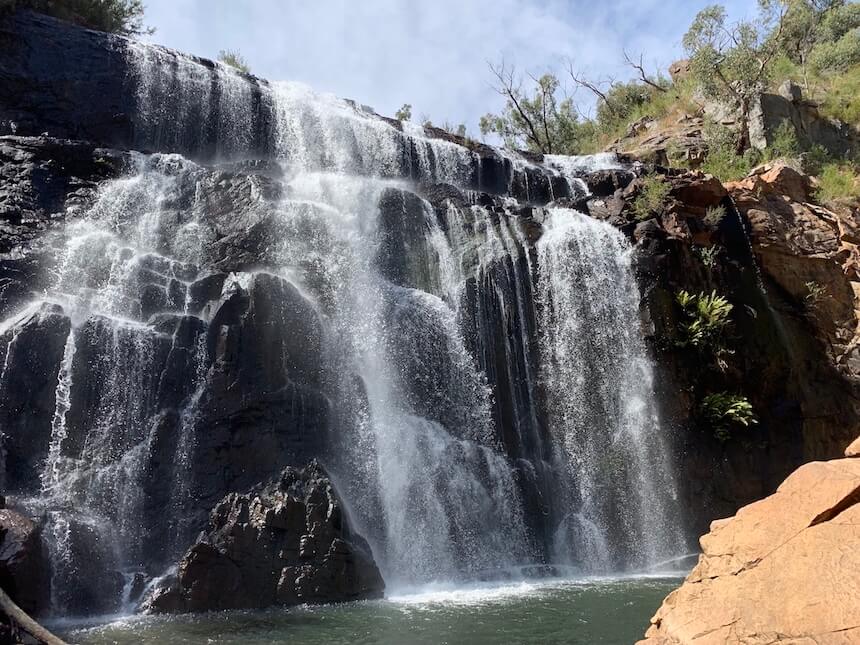 MacKenzie Falls map: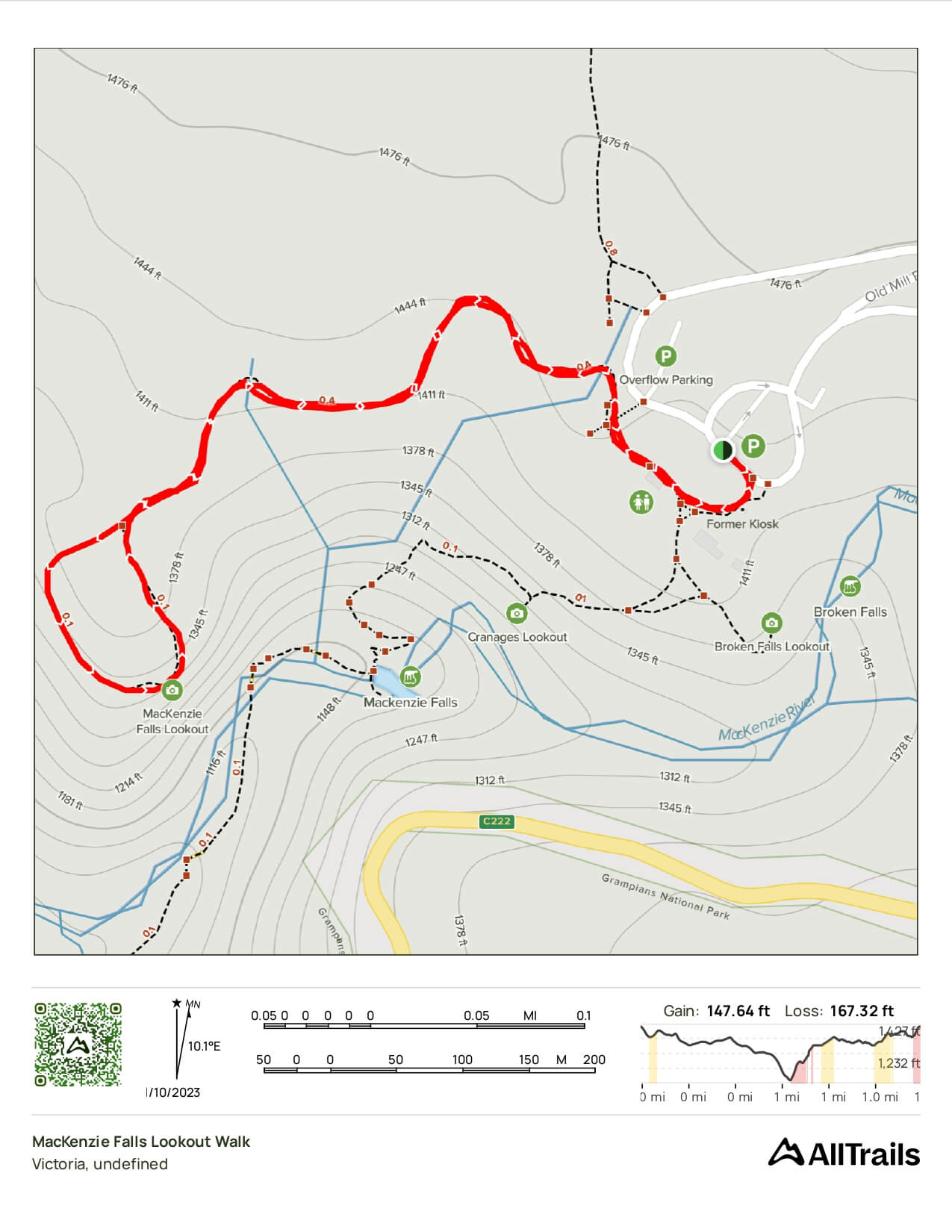 Fun things to do in Grampians with family:
Bring the whole family to Grampians Adventure Golf! From 18 holes nested in gardens with waterfalls and streams to the Adventure cafe and art gallery on site, there's something fun for everyone. And kids under 4 years play free!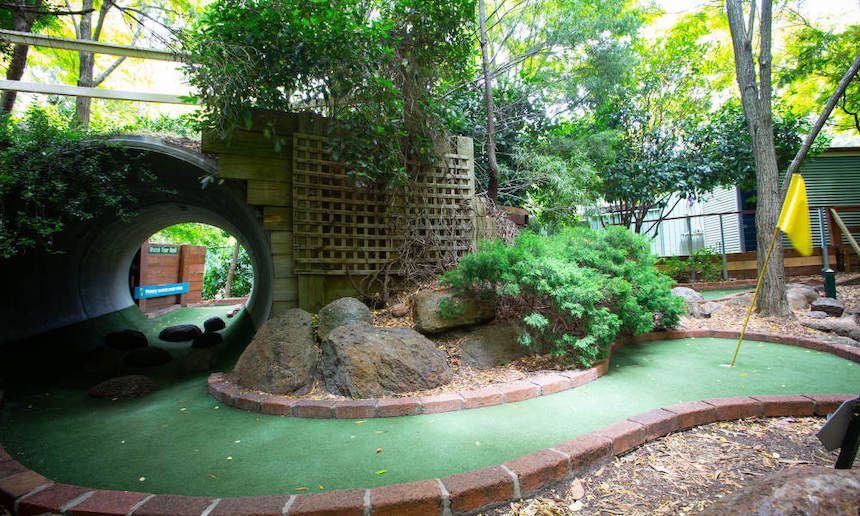 MacKenzie Falls directions:
---
Take the kids on an adventure to Erskine Falls, Lorne
Erskine Falls is one of the exciting Great Ocean Road things to do for families. It's located just a quick 15-minute drive northeast of Otway Street from Lorne, Victoria!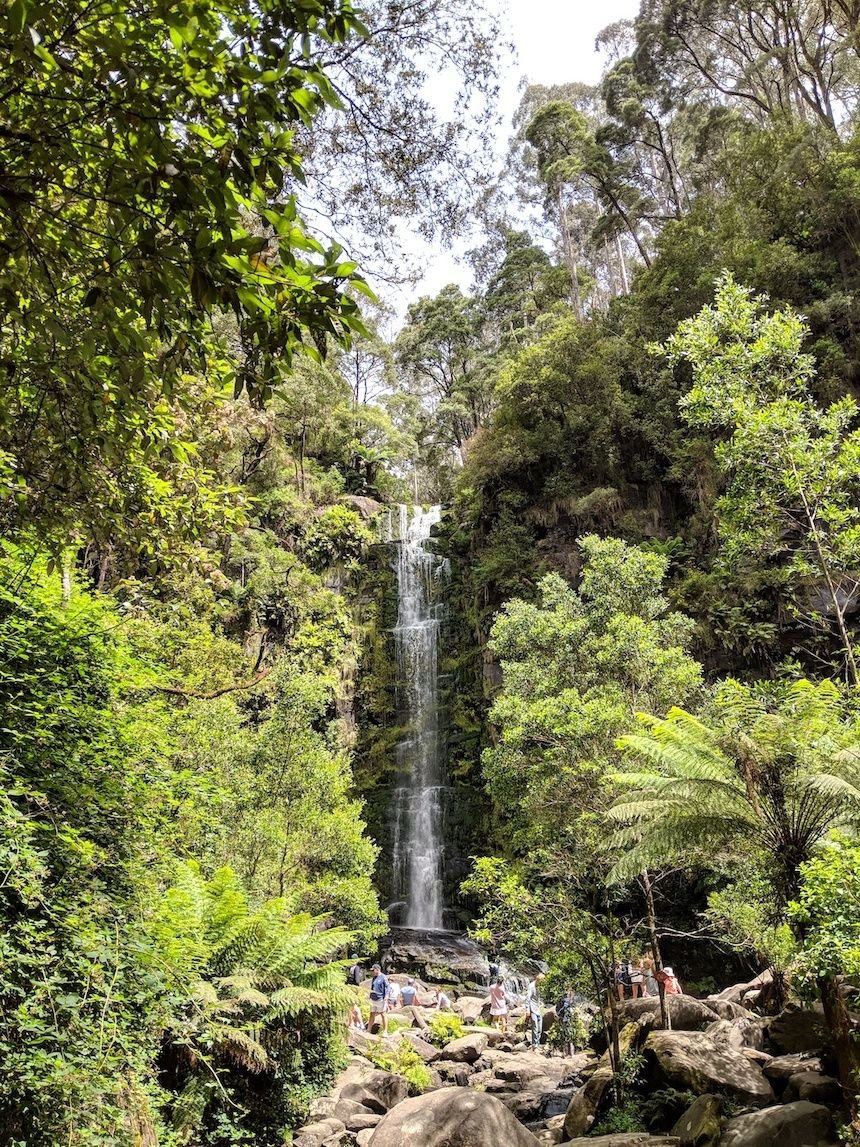 Things to know about Erskine Falls:
Nestled in the heart of Great Otway National Park

Thrilling outdoor adventures the whole family will enjoy. Kids will love the waterfalls, climbing rocks and exploring the area

Several walking tracks for different abilities

No toilets at Erskine Falls. The closest toilet is at Blanket Leaf Picnic Ground

Limited parking

No picnic areas

Dogs are not permitted.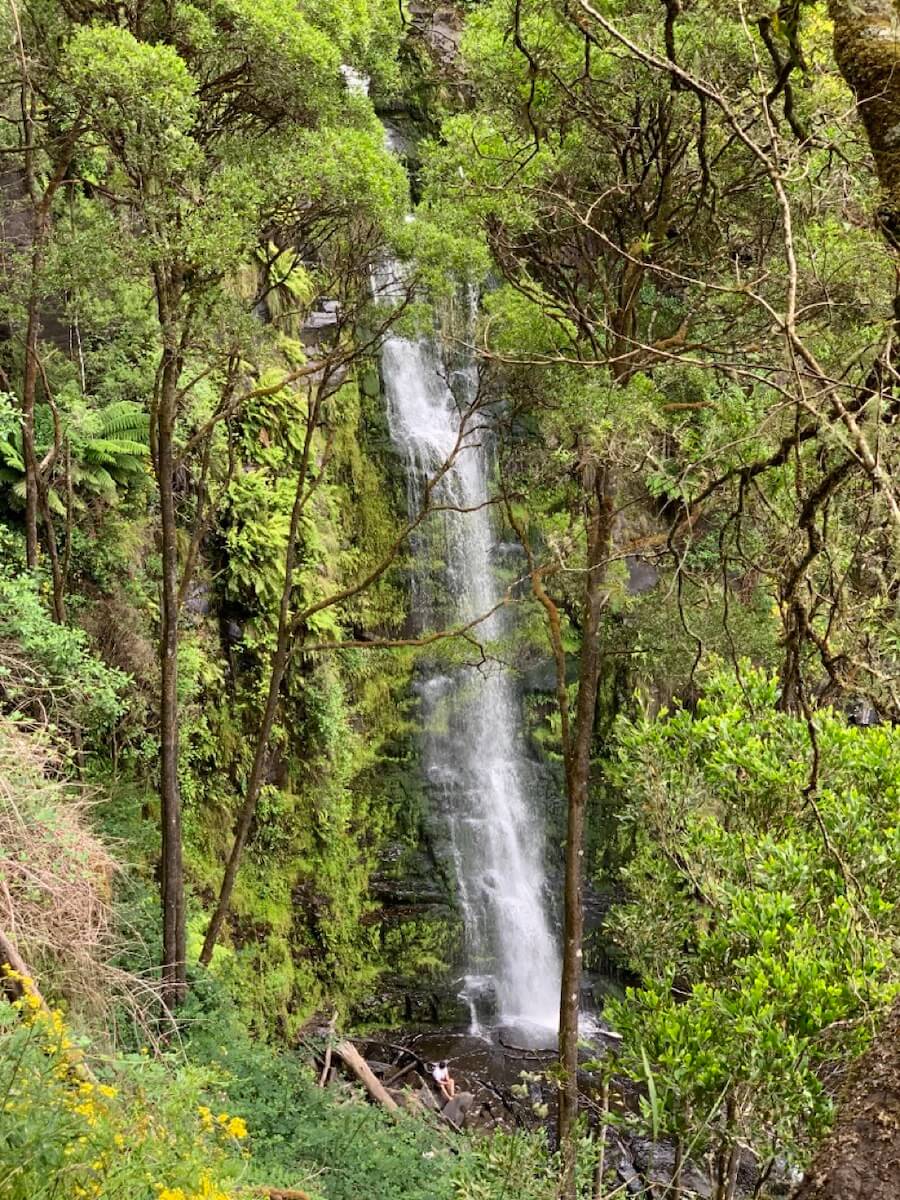 Erskine Falls Walking track:
The Erskine Falls Walking track from the carpark is relatively short, with 230 stone steps downwards. It could be pretty challenging for toddlers and younger kids, though.
The nearby Blanket Leaf Picnic area offers a less challenging 4 km trail to the falls.
The Erskine River Walk (15 km return) is a more challenging walk that starts at the Erskine Falls carpark. After seeing Erskine Falls, walk past Straw Falls, Splitter Falls and the Cascades. It finishes in Lorne at the Kia Ora Caravan Park. Of course, you don't have to do the whole 15 km - try as much as you can to discover more sights along the way!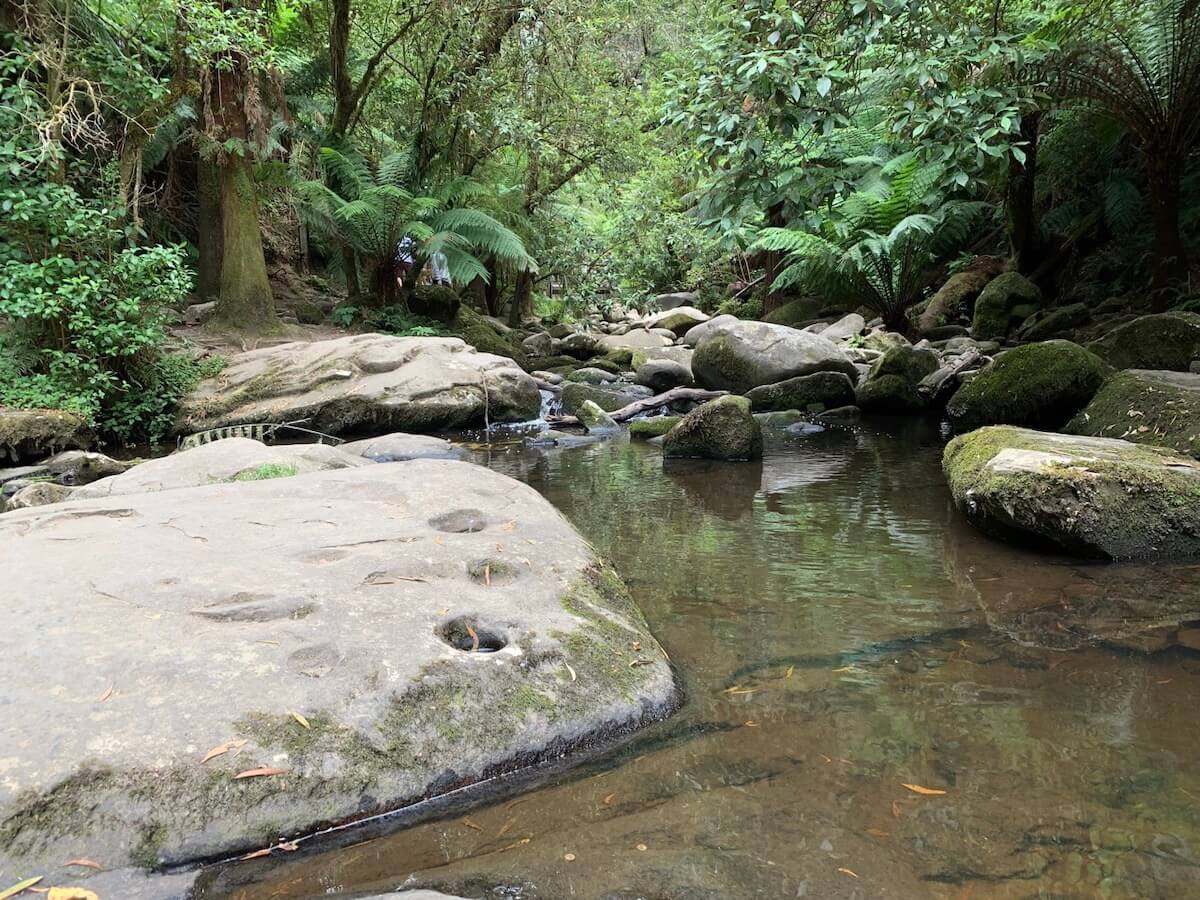 Erskine Falls trail map: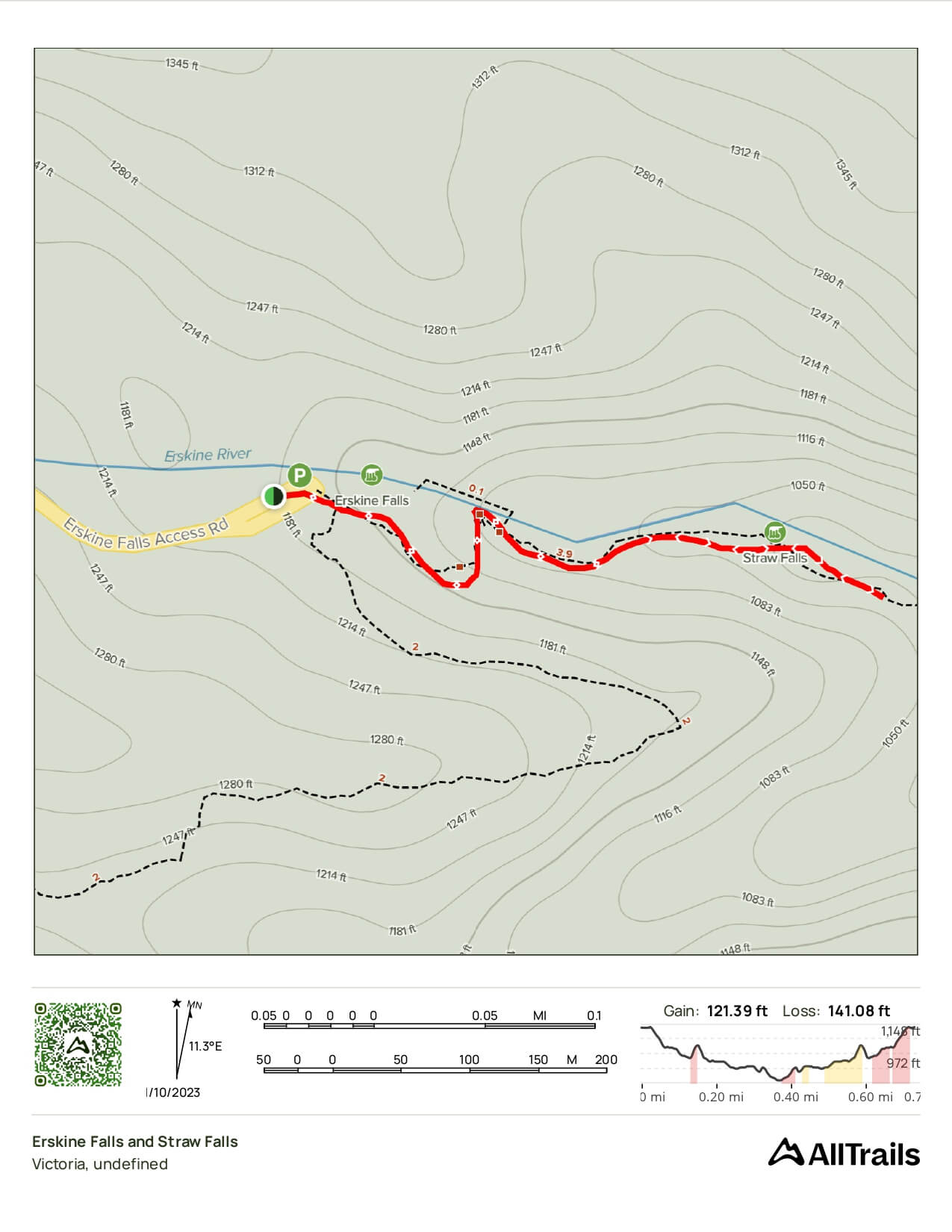 Erskine Falls directions: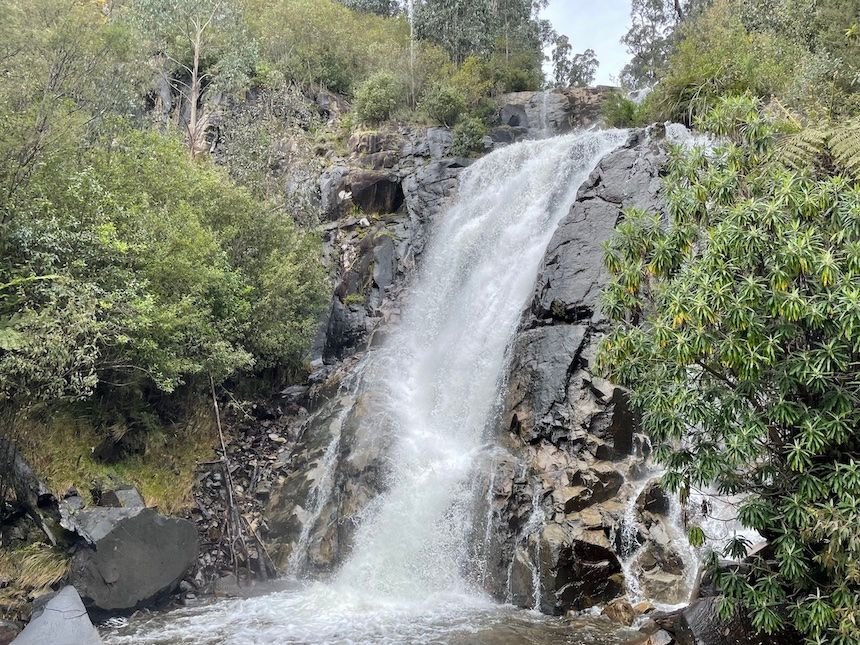 Things to know about Steavenson Fall:
Plenty of fun outdoor activities that the whole family can enjoy together

Kids will be fascinated by the turbine generator along the walking trail

Steavenson Falls car park has many spaces. The parking is $3 per vehicle. Bring some coins for the parking meters as they do not accept cards

Toilets and seating available

Great picnic spot. Alternatively, you can enjoy your picnic lunch at Gallipoli Park in Marysville nearby.

Dogs are not allowed

Swimming is not allowed.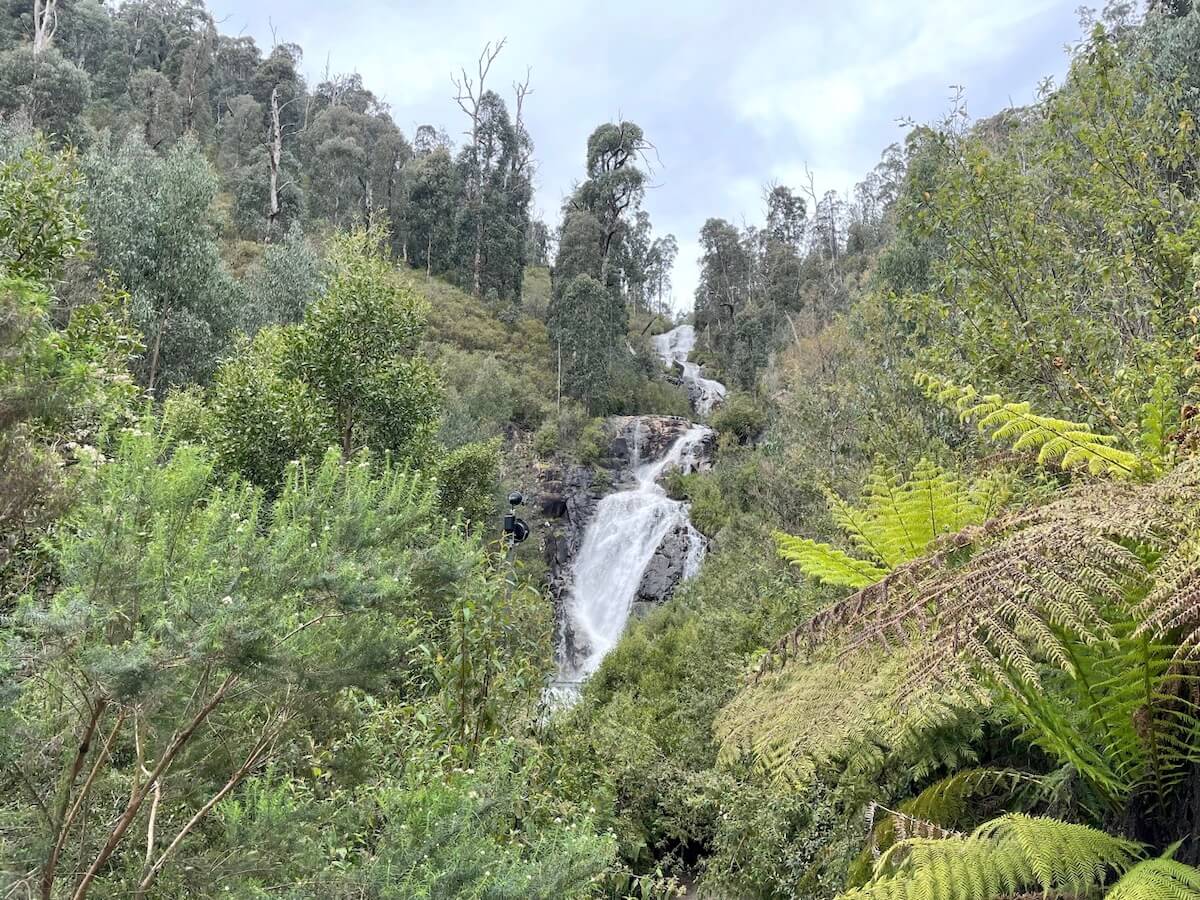 Steavenson Falls walk
You can take the easy-grade, pram-friendly, and wheelchair-accessible Steavenson Falls trail. It's a 700 m walk to the viewing platform from the car park.
Alternatively, you can take the stunning Tree Fern Gully trail from Marysville. This longer trail starts near Bruno's Art & Sculpture Garden, another unique and beautiful spot to check out when it's open!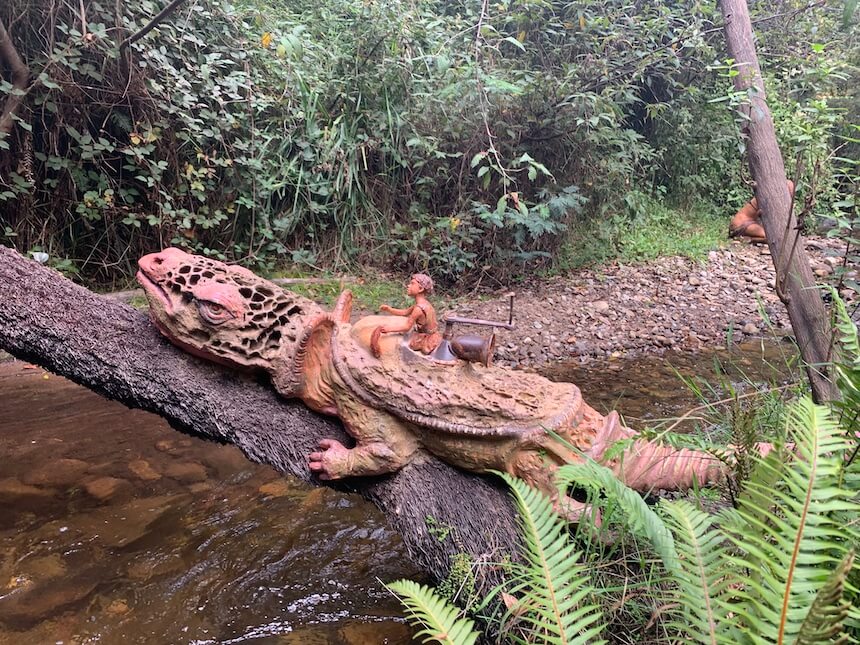 Steavenson Falls Walk map: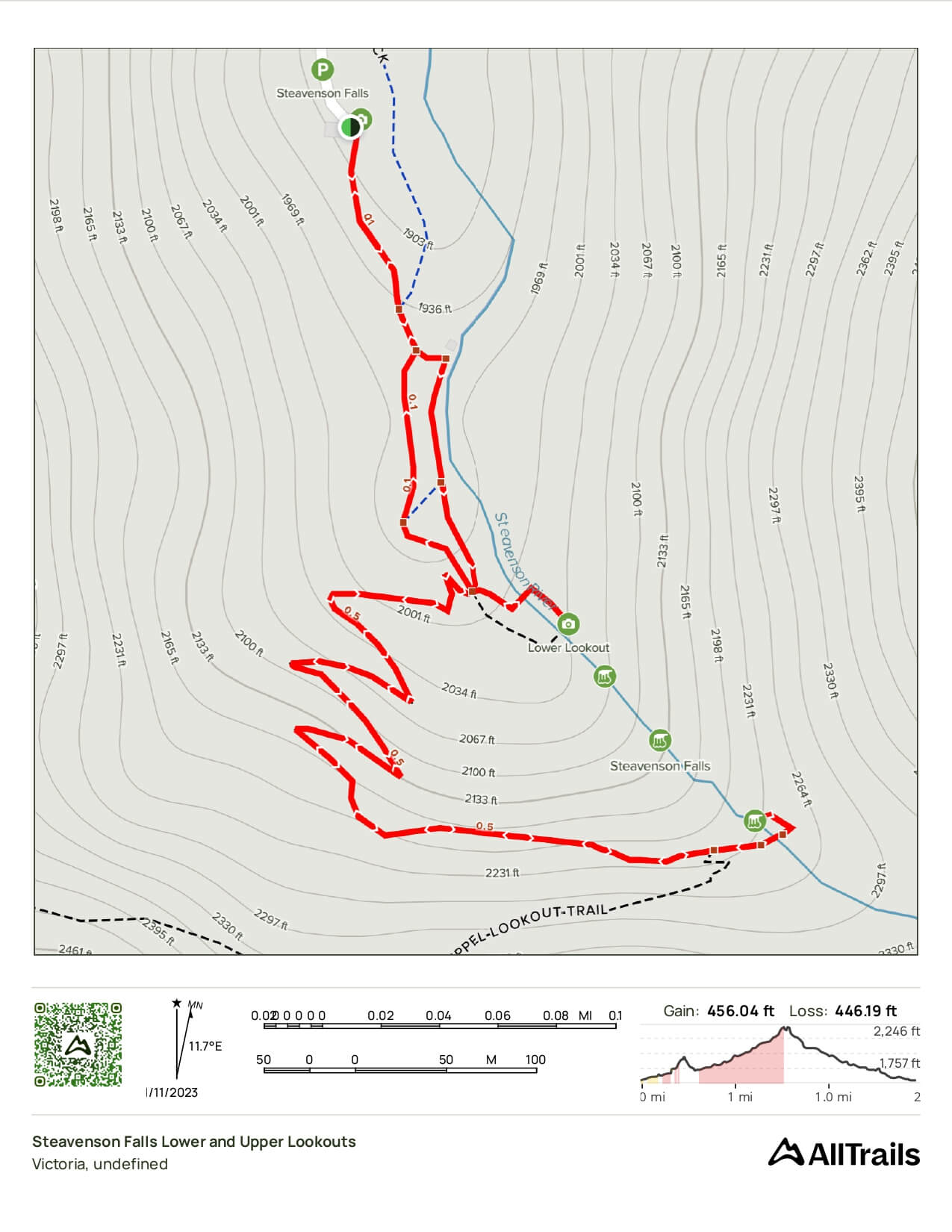 Steavenson Falls directions:
---
Take a break from the hustle and bustle at Trentham Falls, Melbourne
When it comes to fun things to do in Melbourne school holidays, Trentham Falls stands out as a great destination for families!
Trentham Falls is one of the most beautiful waterfalls in Melbourne, just a short 1.5-hour drive from the City. Also, Trentham Falls are within an hour's drive from Ballarat and Bendigo, Victoria.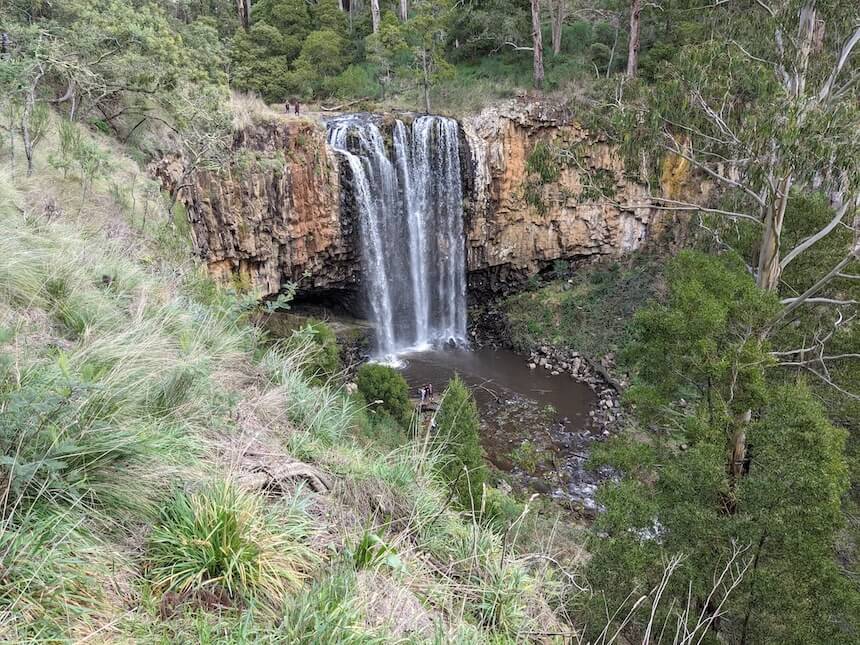 Things to know about Trentham Falls VIC:
Lots of parking

The viewing platform is a short & easy walk from the car park

A few picnic tables & benches in the picnic area

Space for kids to run around and burn off some energy

There is a nature walk nearby

Public toilet

Dog-friendly waterfall

No swimming allowed

The Trentham Falls hike to the bottom of the waterfall has now been closed by VicParks.

Fun things to do near Trentham Falls, VIC:
Trentham Falls map location:
Address: Trentham Scenic Reserve Rd, Trentham VIC 3458
---
Explore Sheoak Falls on the Great Ocean Road: a family-friendly natural wonder
From many fun Great Ocean Road things to do for families, Sheoak Falls is a secret waterfall in Victoria, located in the Great Otway National Park in Victoria. It's a small 15m waterfall surrounded by the coastal beauty of the Great Ocean Road.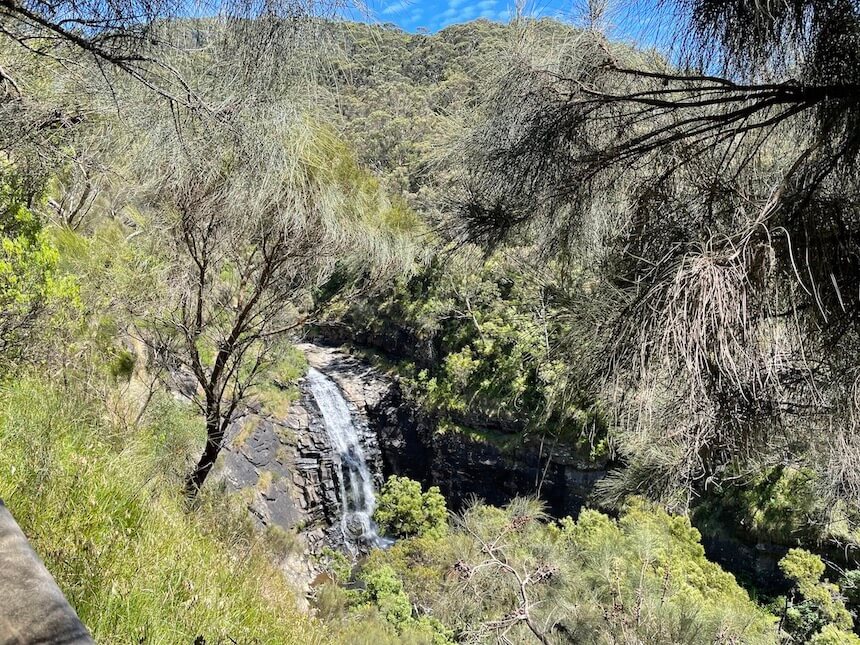 Things to know about Sheoak Falls:
Sheoak Falls is the perfect place to stop for a short walk and take family photos.

You can access Sheoak Falls from the Sheoak Falls Car Park.

Limited parking available

The walk is not pram-friendly

A few benches at the carpark and along the trail

No toilets

Consider stopping at the Sheoak Picnic Area, with plenty of tables, BBQs, public toilets, giant trees and beautiful scenery

Dogs are not allowed.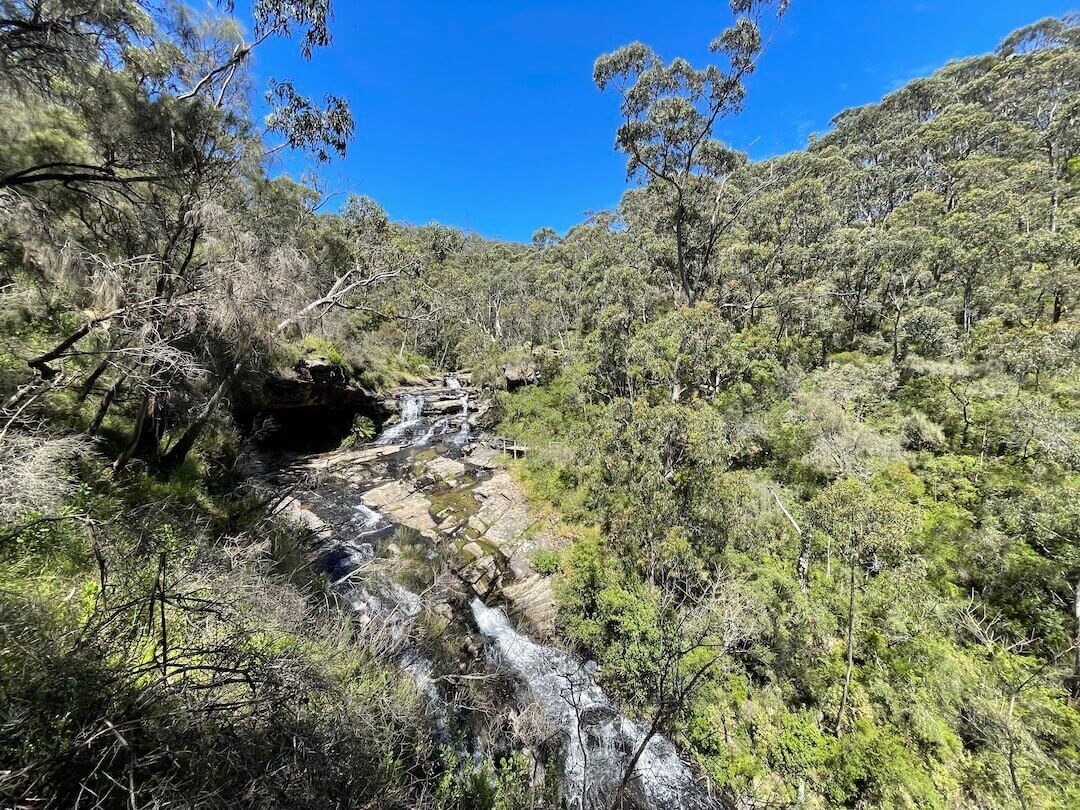 Sheoak Falls Walk:
The Sheoak Falls Walk is the perfect way to experience the beauty of this stunning waterfall and the nearby cave. This 1.2 km (30 mins return) walk is easy to navigate and suitable for 5-6-year-old kids and up.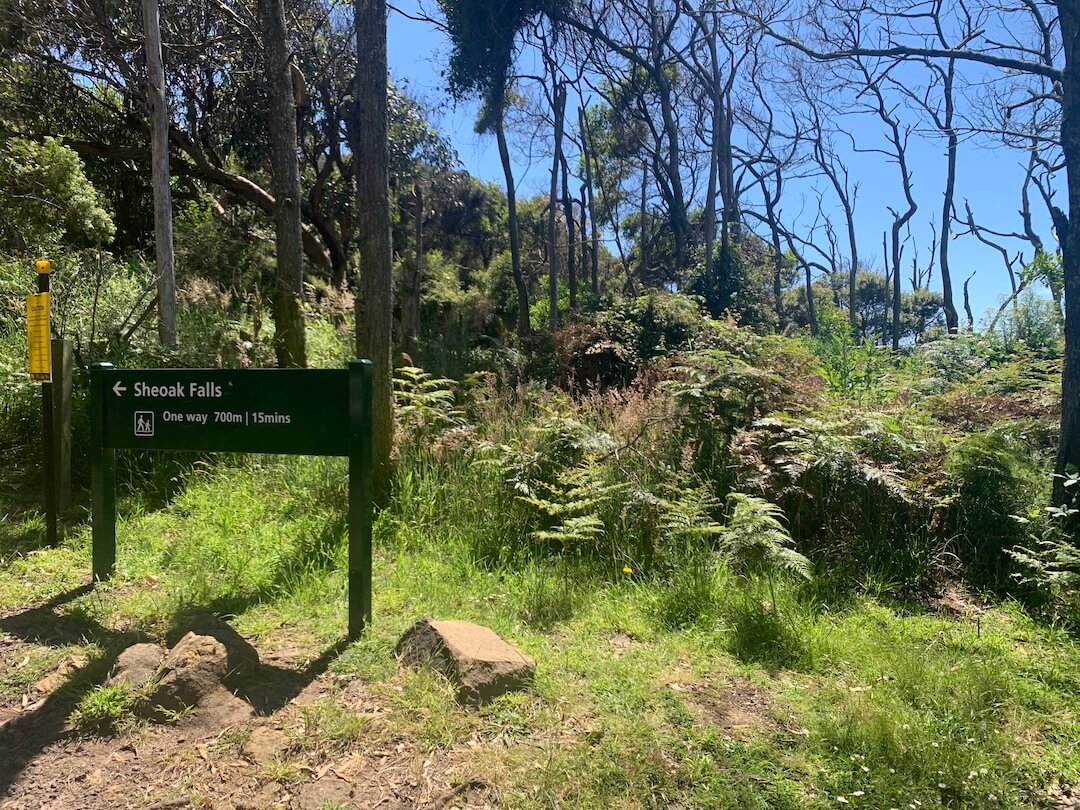 Sheoak Falls map: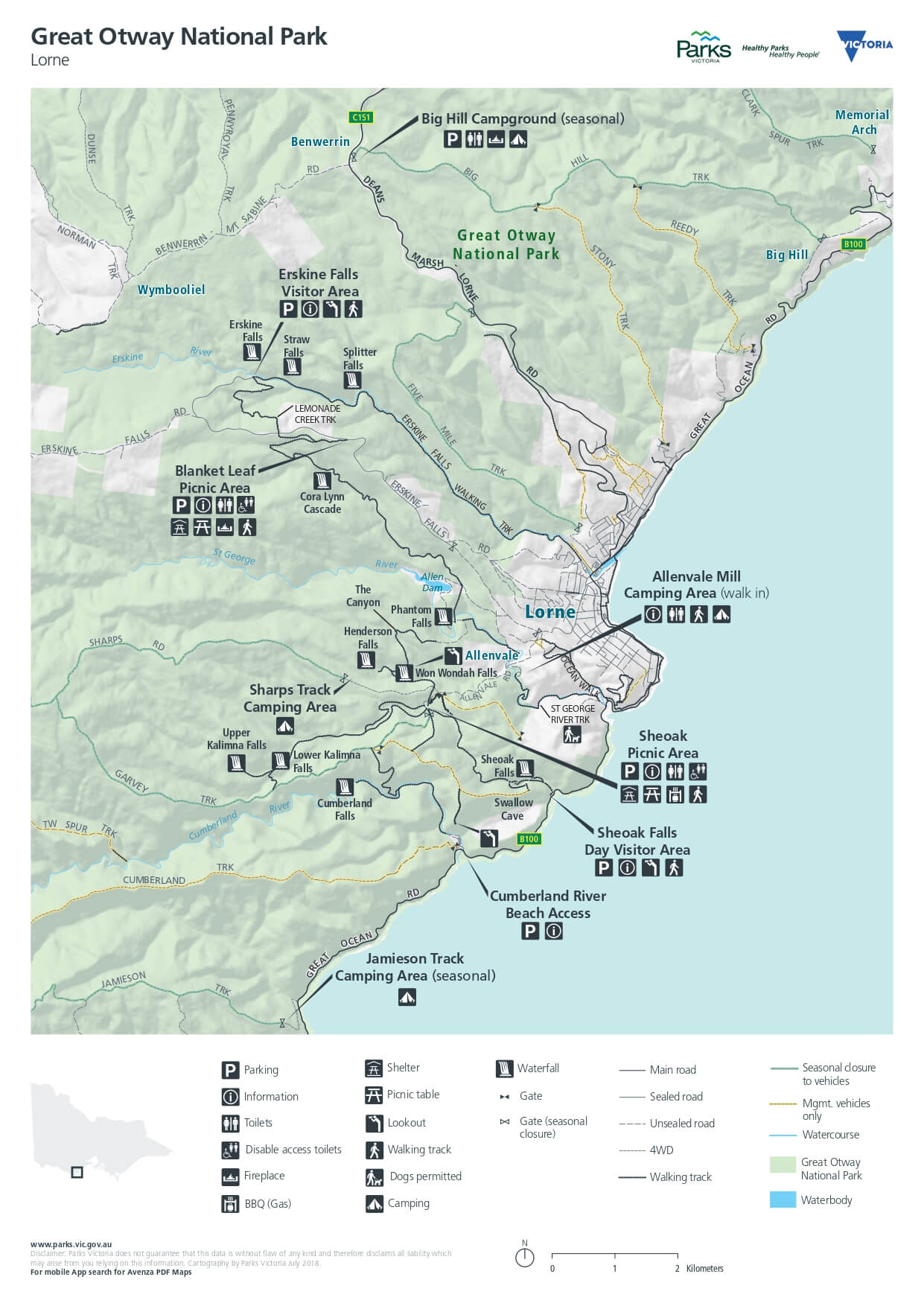 Sheoak Falls directions:
---
Discover the beauty of nature with your kids at the Three Falls Circuit, Lorne
If you plan to spend a day out with your kids in nature, the Three Falls Circuit in Victoria on the Great Ocean Road is an experience you don't want to miss!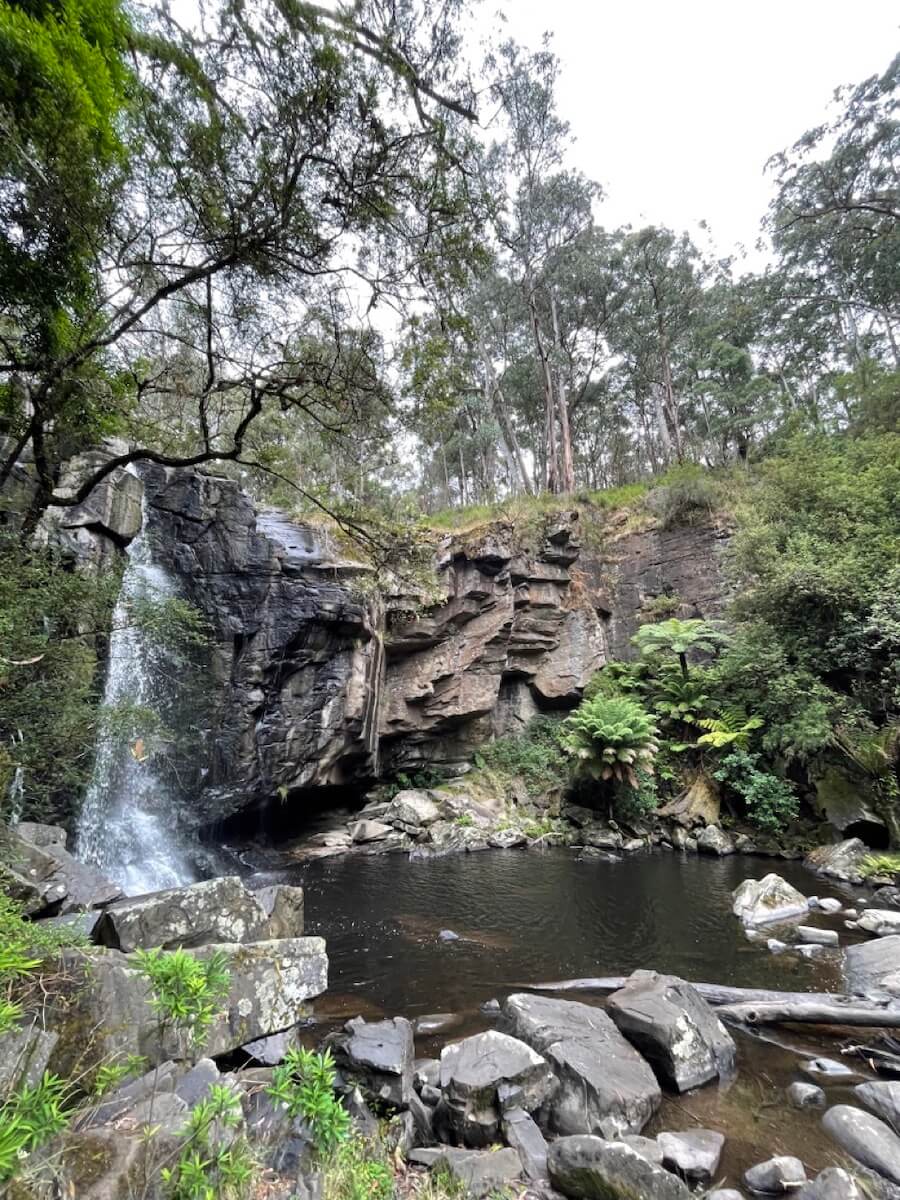 This 8 km loop trail is moderate-graded and could take 2-3 hours to complete. But the Great Otway National Park's beauty, sights and sounds along the way make it worth the effort.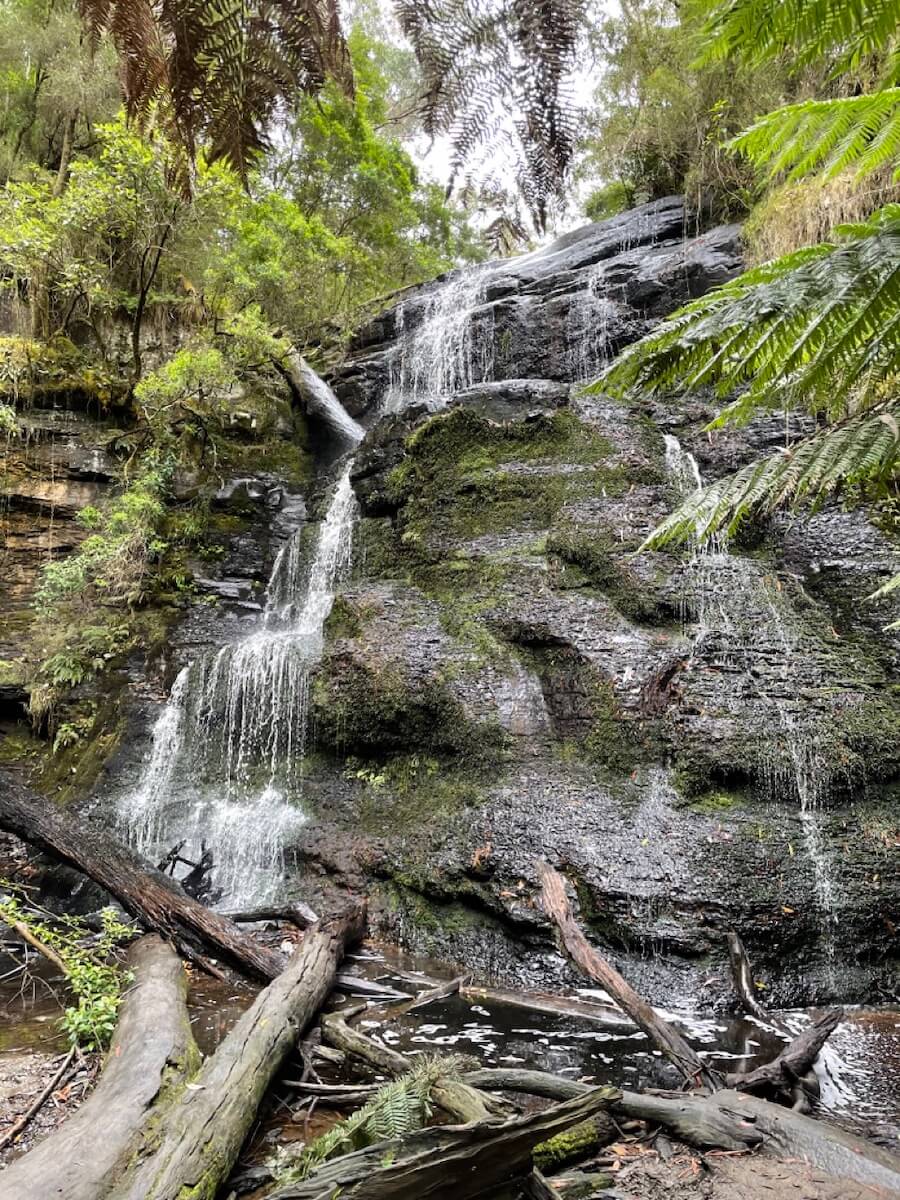 Together with the kids, you'll spot some local wildlife, birds, impressive rocks and beautiful native plants and flowers.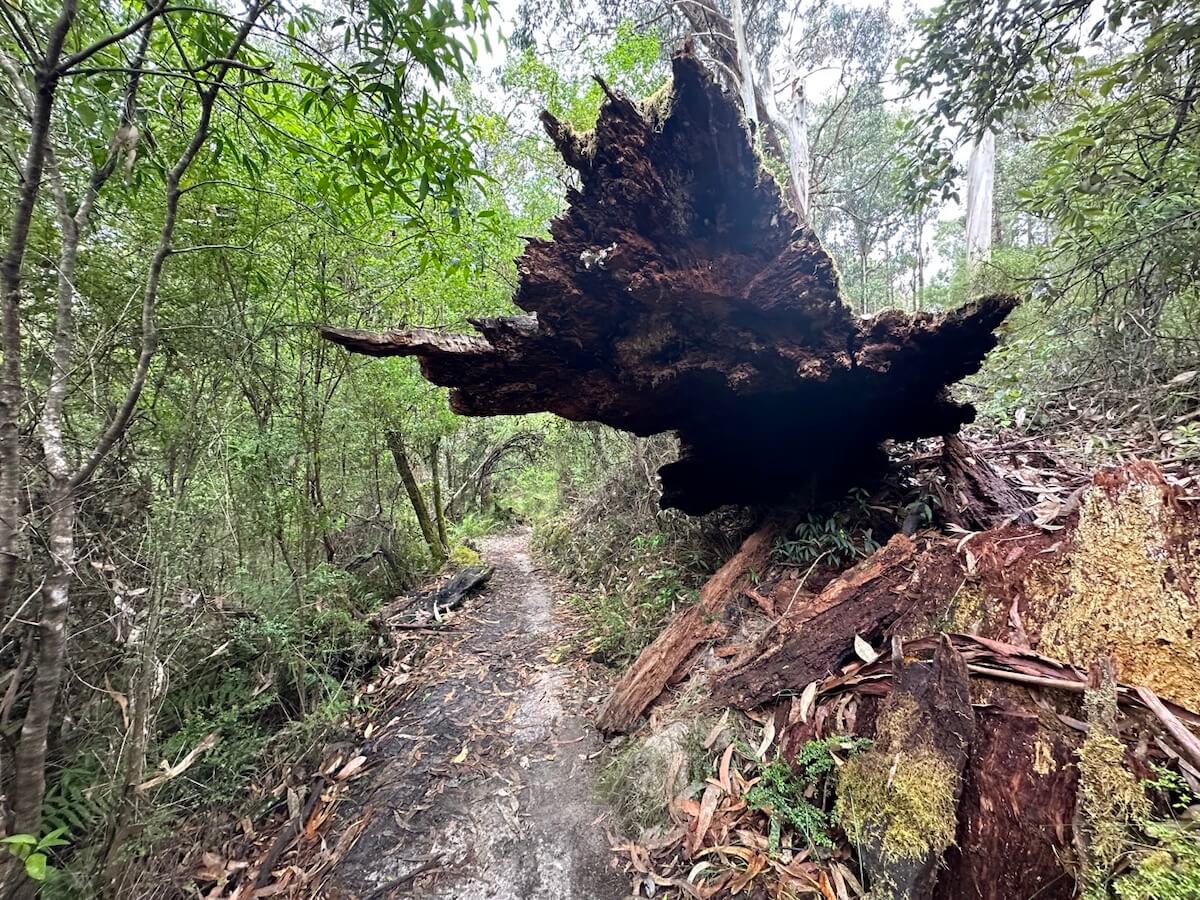 You can park your car at the Allenvale Road Carpark and start the waterfall circuit hike from the Allenvale Mill Campground to see:
Phantom Falls

Cascades

Henderson falls

The Canyon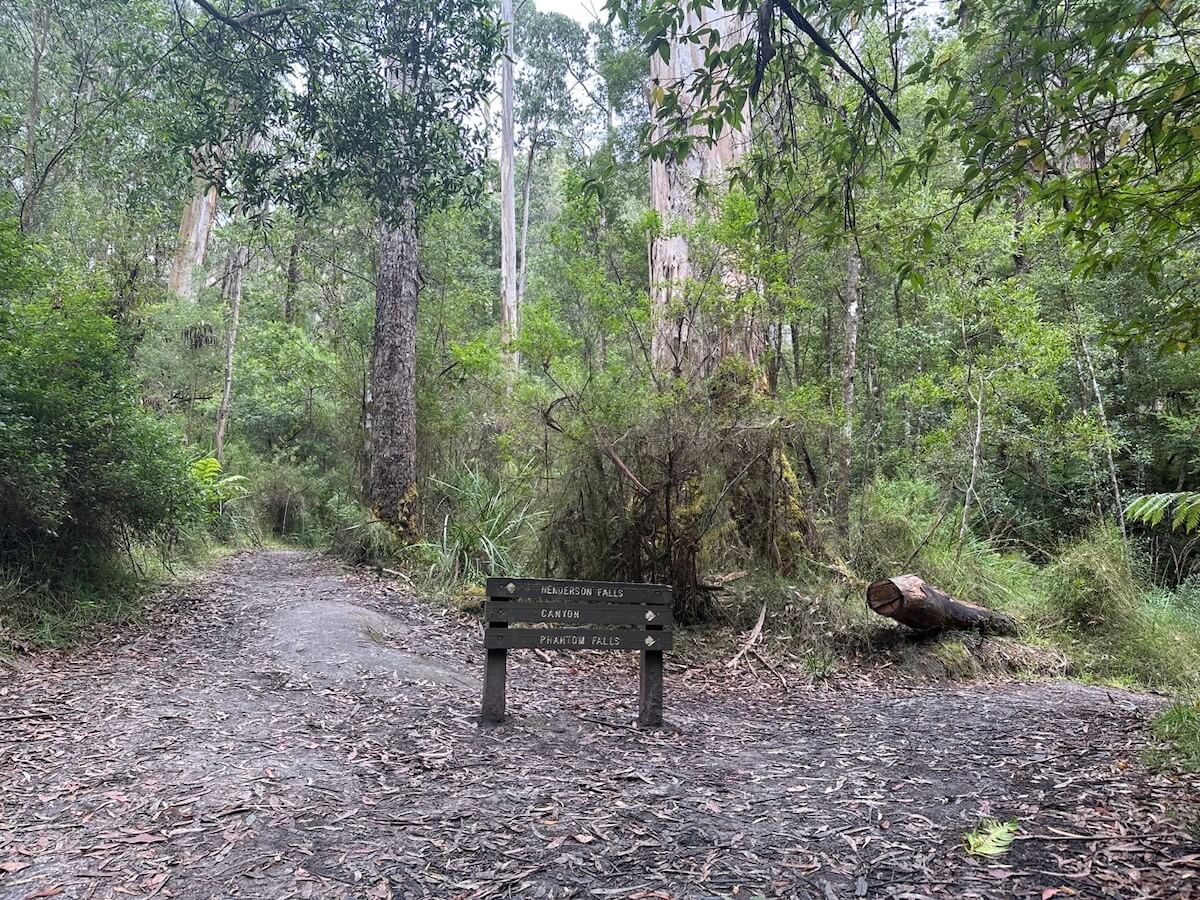 Wear good hiking shoes as some places could be muddy or slippery.

Take enough drinking water with you.
Three Falls Circuit dogs:
Unfortunately, you'll have to leave your furry friends at home as this Three Falls Circuit is not dog-friendly.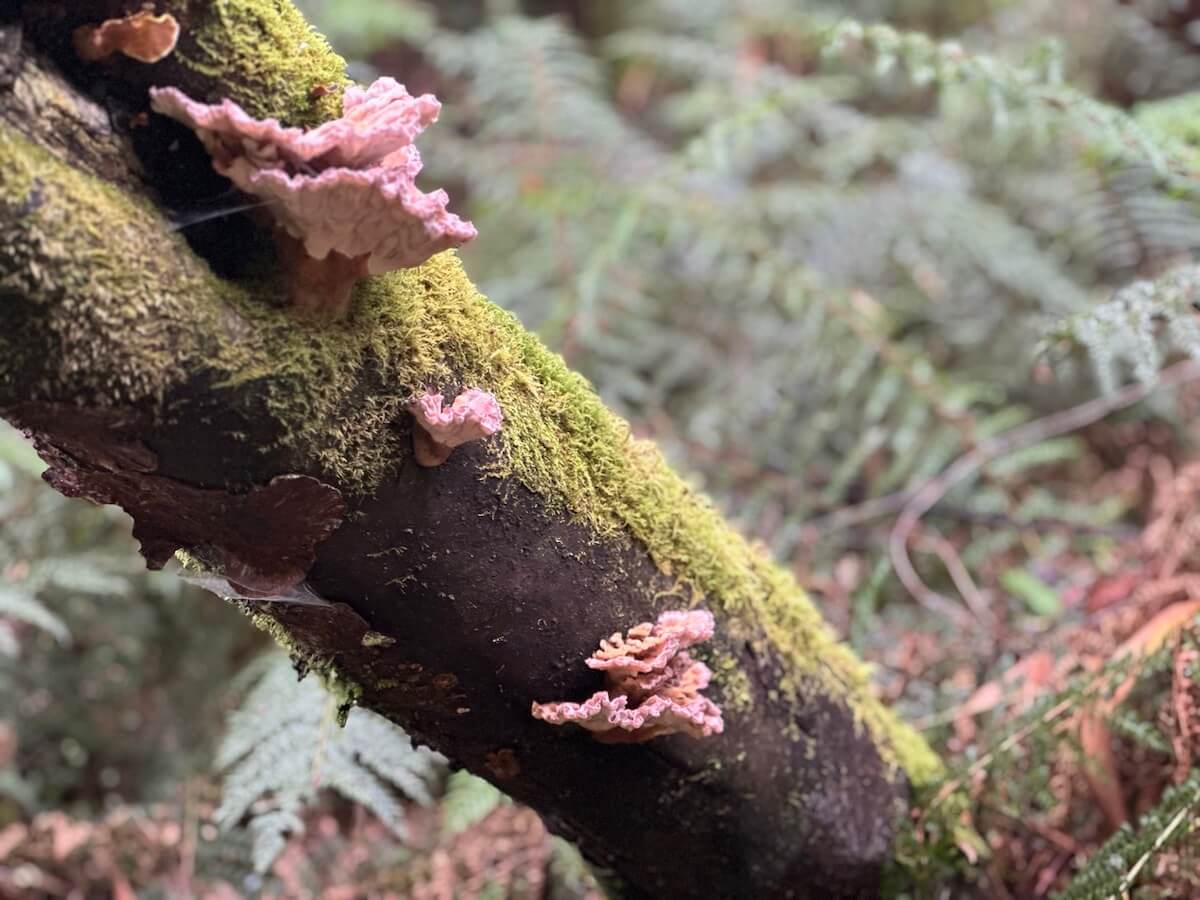 Three Falls Circuit map: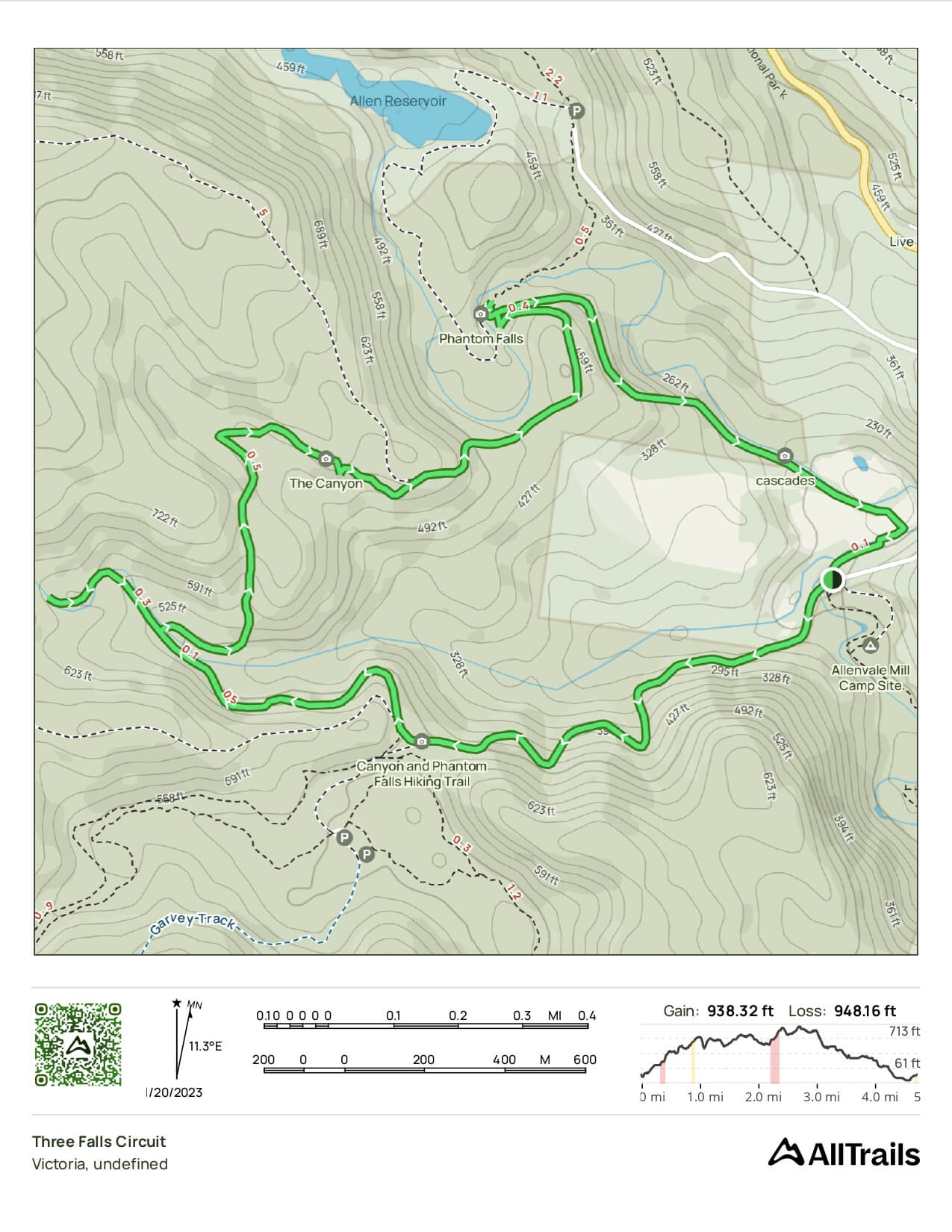 Three Falls Circuit directions:
---
We hope you're inspired to plan your next family adventure to visit some of the best waterfalls in Victoria during the upcoming Melbourne school holidays.
Whether you're seeking thrilling hikes, peaceful picnics, or a moment to explore nature, Victoria's best waterfalls have something for kids and adults alike.