Knowing the official dates of Victorian school holidays, public holidays and school terms in Victoria makes planning simple.
When asking, "When is school holidays VIC?", "When does Term 4 end?", or "When does school start in 2024?" - you'll find the key dates below.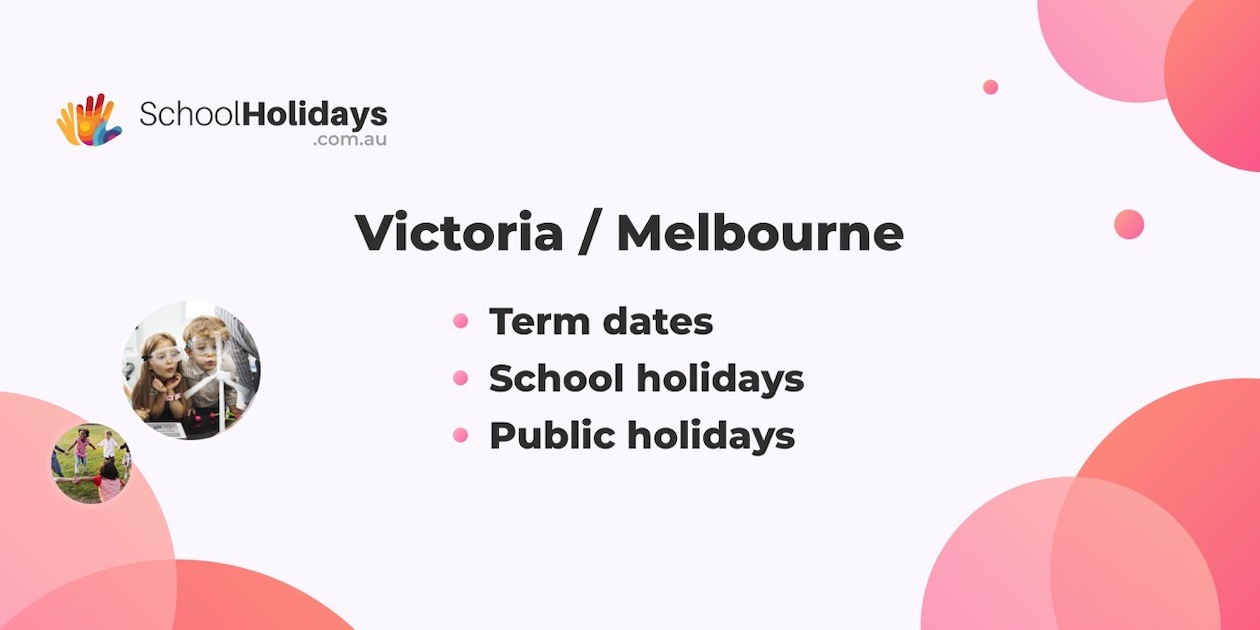 Whether you're looking forward to the Christmas holidays 2023, Easter holidays 2024, June school holidays 2024, September school holidays 2024, or the next school holidays VIC has to offer, we've got all the important dates you need!
---
Navigate to Victorian school holidays, school terms and public holidays 2023 - 2024:
---