Here at schoolholidays.com.au, we help you discover the ultimate school holiday fun for your kids and family. Dive into the latest features and exciting updates in our dedicated school holiday hub for families with kids.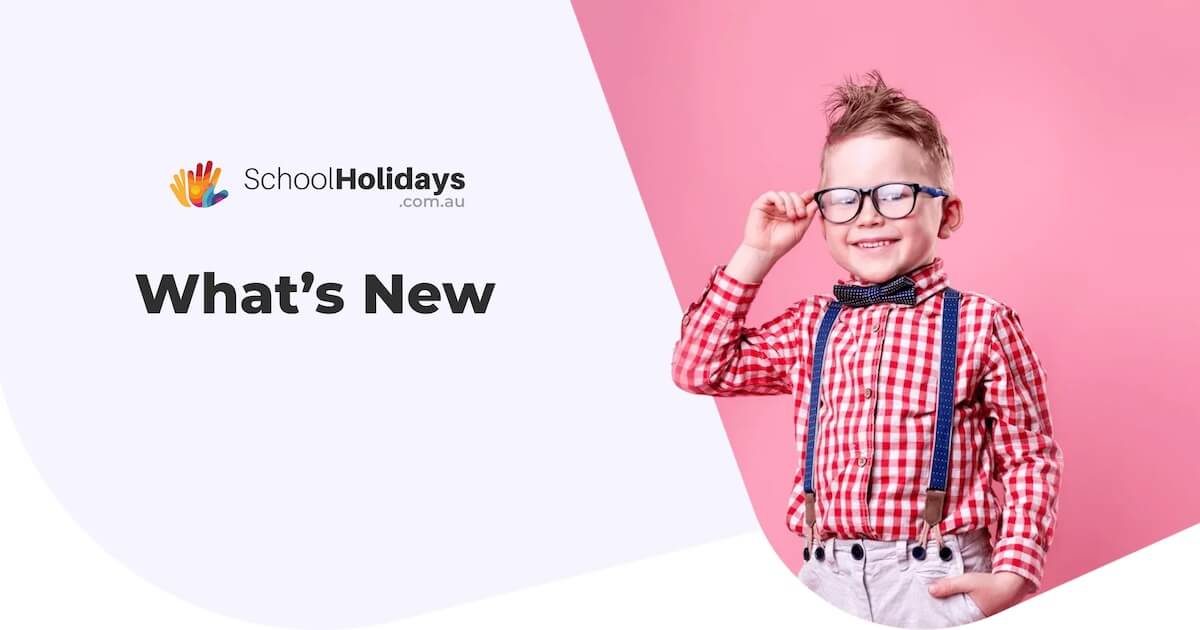 ---
September 2023: Exciting Updates & New Features
Hey, School Holiday Super Heros! 🌟
We've been sprinkling some magic over our website, and it's almost all set to make organising your family fun even easier and with even more exciting ideas. Here's what's new:
1. 🎤 What's On For Families 🎭
It's time to strap on those dancing shoes! Dive into our list of the best family-friendly events, kids' shows and can't-miss concerts in Australia!
Explore what's on for families near you.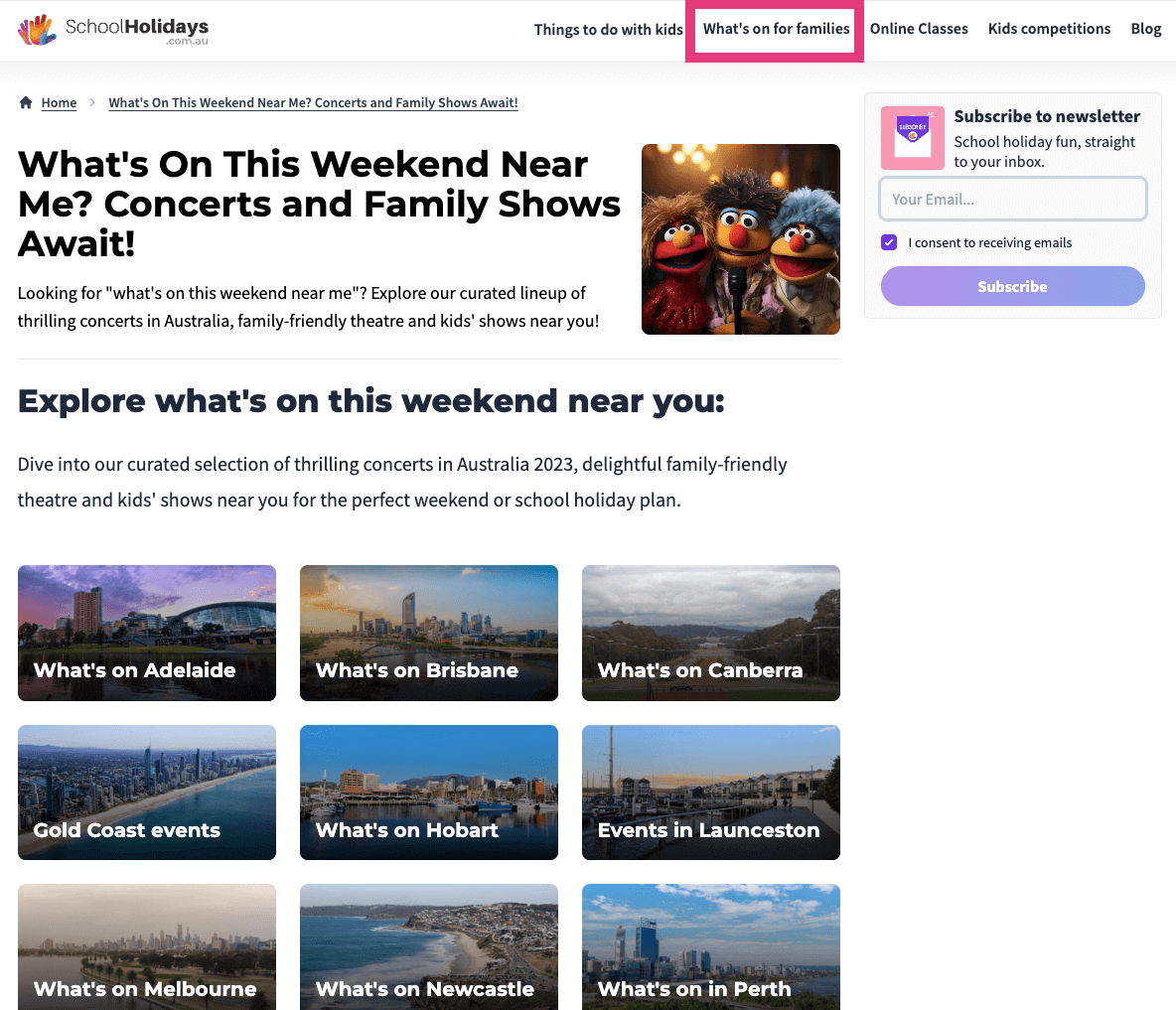 ---
2. 🚀 Rediscover 'Things to do with kids' 🎈
We've jazzed things up a bit! Now, you can navigate more easily through School holiday activities, Attractions for families, and Free things to do near you.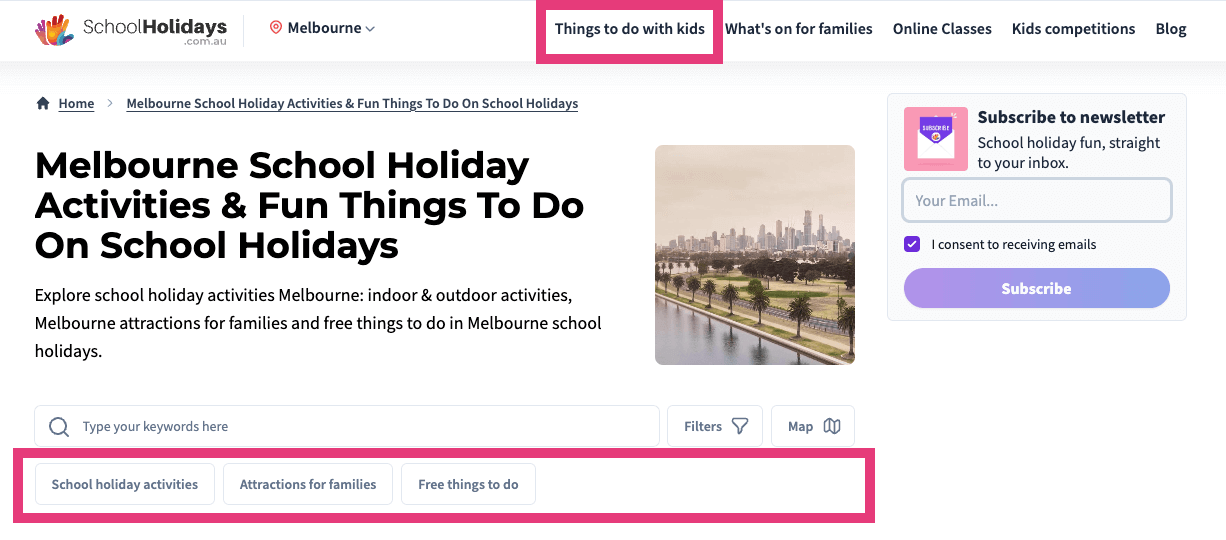 ---
3. 💌 Stay in the Loop with Our Newsletter! 🌈
Want the coolest school holiday fun ideas delivered right to your inbox?
Hit that Subscribe button on the top right today.

---
4. 📅 Grab Your FREE Printable School Holiday Planner 🖍
We believe in school holidays filled with joy, not chaos! Make every day of the school holidays count with our handy-dandy planner. Just print, plan, and let the adventures begin!
Take me to Free Printable School Holiday Planner
---
🤗 We can't wait for you to jump in and explore our revamped website!
🛠 Please note that we're still making some minor improvements. If you notice something is off, please hang tight. Fixes are coming!