Wondering what are the school holidays South Australia 2023 - 2024, or when is the next public holiday in South Australia? Here's the complete list of kids holidays 2023 - 2024 for state schools, SA school terms 2023 - 2024 and SA public holidays 2023 - 2024.
If you want to provide your kids with the best school holidays possible or you're planning to spend your Easter holidays 2024 & Easter 2025 date, Christmas holidays or October school holidays 2023 in Adelaide, South Australia, no worries! We've got you covered.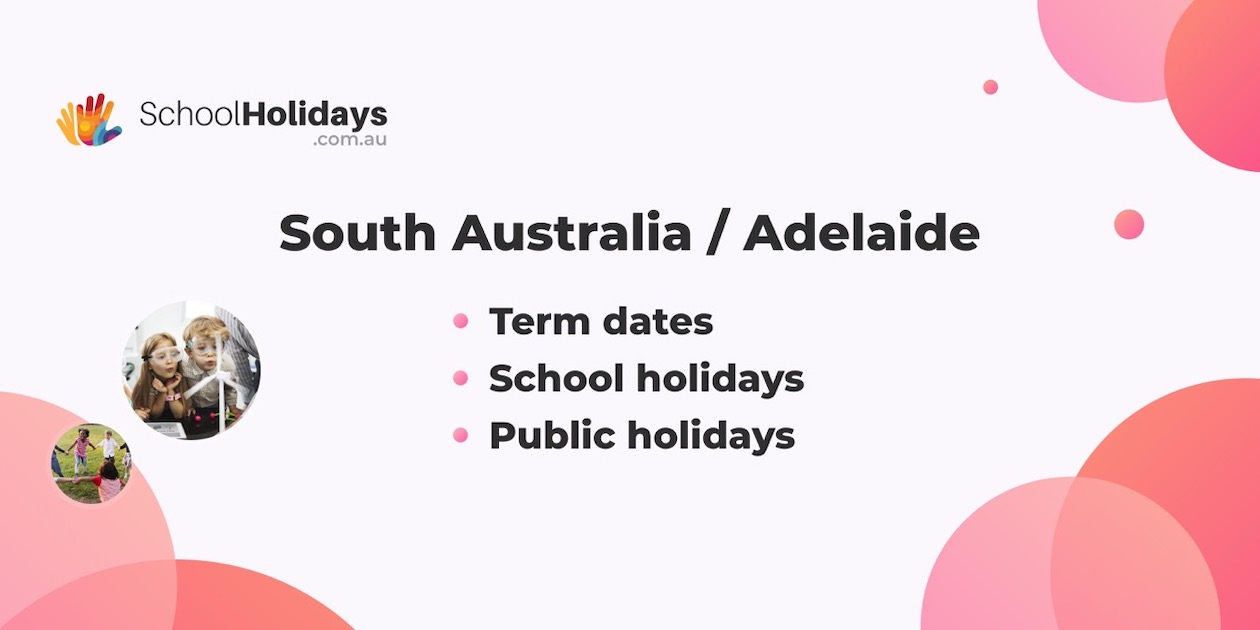 Below are the dates for the next school holidays in Adelaide and SA, school terms and South Australia public holidays, so you can start planning your holiday activities and fun things to do with kids and the whole family.
---
On this page, you'll find:
To navigate, click on the relevant calendar dates for South Australia school holidays 2023 - 2024, SA school terms 2023 - 2024 or the list of SA public holidays 2023 - 2024:
---