Wondering what are the Northern Territory school holidays 2023 - 2024, NT school terms 2023 - 2024 and NT public holidays 2023 - 2024? Here's the complete list of the NT public school holidays, including primary schools, NT school terms and public holidays.
For many of us, parents and carers, kids' holidays can be stressful as we try to organise school holiday activities and the best things to do during long weekends and public holidays while juggling our work and daily routines.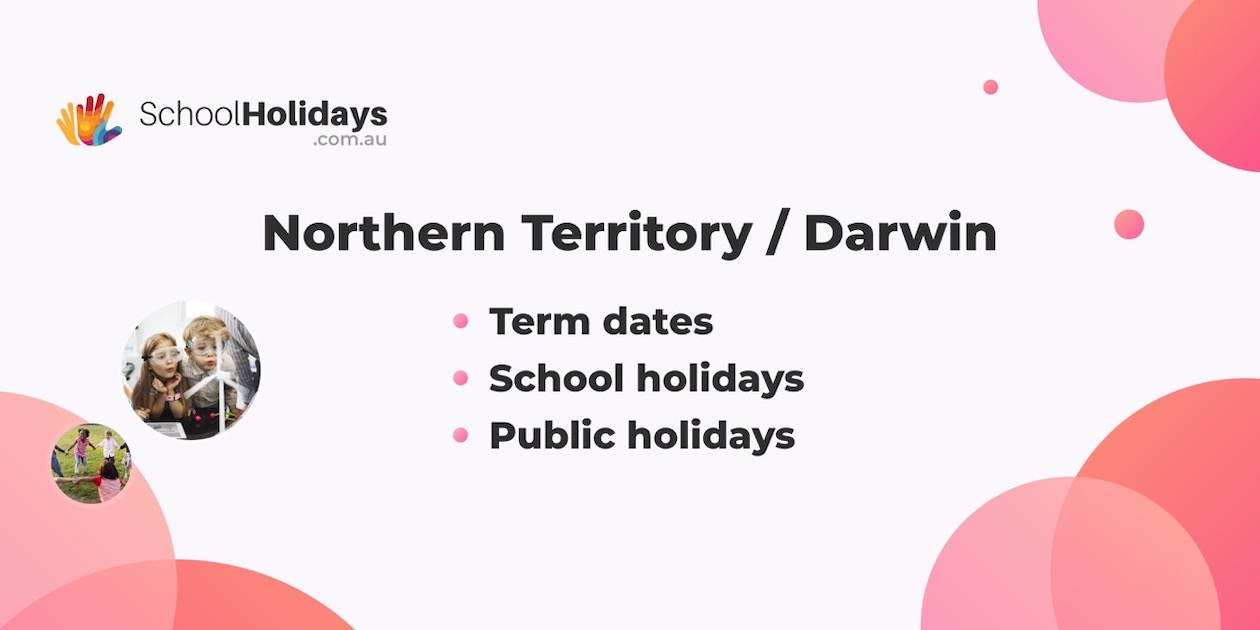 If you're planning to spend either the next school holidays, Easter school holidays 2024 & Easter 2025, the June long weekend in the Northern Territory or the September school holidays NT, we've got you covered.
Below, you can find the school holidays NT 2023 - 2024, Darwin school holidays 2023 - 2024, and Alice Springs school holidays for primary schools, so you can start planning kids and family holiday activities in Northern Territory today.
---
On this page, you'll find:
To navigate, click on the relevant calendar dates for school holidays for the Northern Territory schools, NT school terms or the list of public holidays in NT:
Please note that most NT government schools have the same school holiday dates:
•  Urban and remote schools can have different school holiday dates at the beginning and end of the school year.
•  Gunbalanya school has a flexible school year term and school holiday dates to recognise activities in the community.
If your children attend a private school, it would be better to check the school holiday dates with your school.
---