What is SchoolHolidays com.au?
SchoolHolidays.com.au is a go-to online space for school holiday activities and family-friendly entertainment in Australia and New Zealand.
Our platform features an extensive collection of curated, well-researched and informative content on school holiday ideas across Australia and New Zealand, outdoor activities, indoor fun for all ages, kids movies, hobbies, birthday party ideas, seasonal events, theme parks, playgrounds, and more - all designed to enrich the lives of children and families!
A social media following and EDMs complement our website.
Our Mission
As part of our mission, we're committed to informing kids and families about fun and enriching activities after school hours and during school holidays.
In doing so, we also support local businesses by providing them an opportunity to use our platform as a flexible marketing tool that aligns with their needs.
---
Unlock the Best Ways to Promote Your Business to Families
By featuring your business on any of our multiple channels, you connect with families across Australia and New Zealand. Such channels include:
Make your venue, school holiday programs, kids and family activities, and products stand out and give families more reasons to choose you.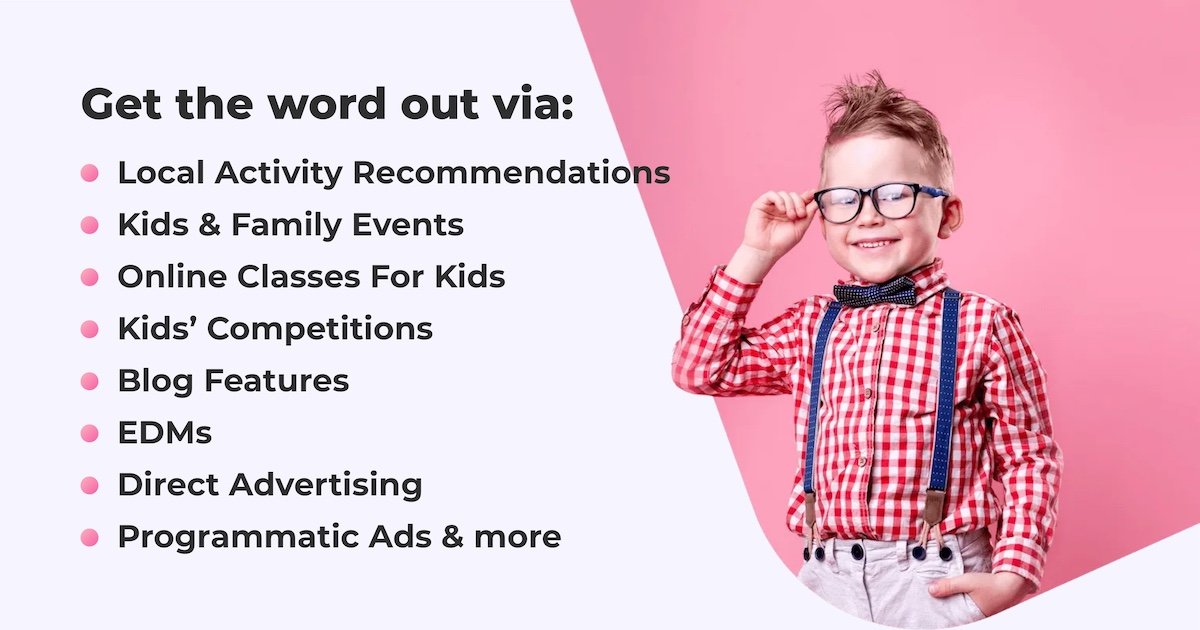 ---
Meet Your Future Customers
Our community is excited to discover the kids' and school holiday activities your business offers.
As a trusted source for family activities, schoolholidays.com.au helps you get the word out about your business to our loyal and engaged audience.
Are you targeting the family market and wondering how to get the word out? You can now easily connect with our loyal audience, who are as passionate about family fun as you are!
---
Community insights:
12-month Page Views (As of September 2023):
Total Page Views: 2.695 million over the past 12 months

Monthly Average Engagement: 224,000+ page views.
Age Group
Our core audience ranges from 25 to 54 years old.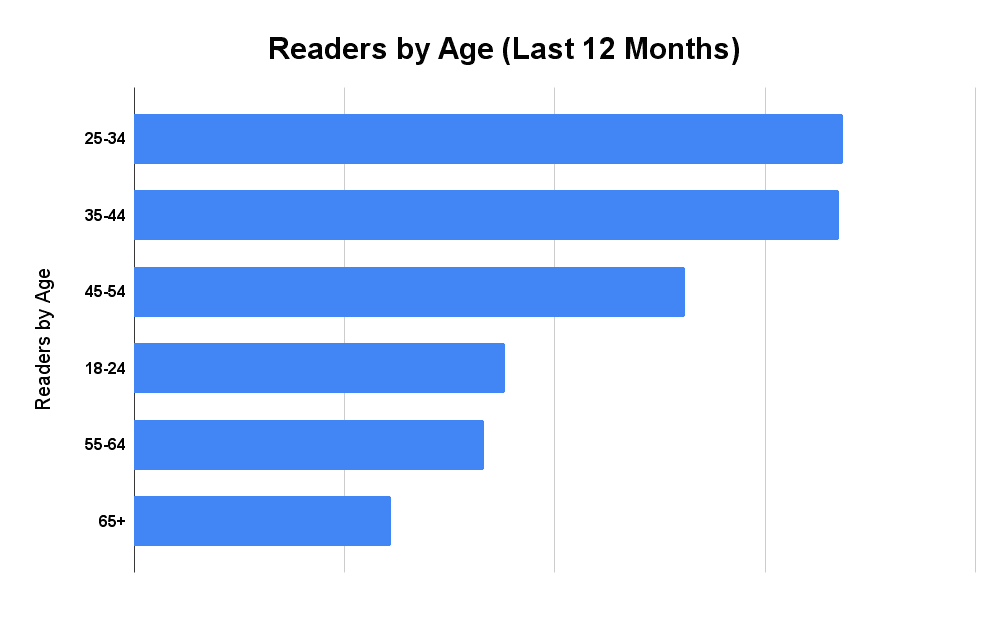 ---
Gender Split
SchoolHolidays.com.au has a balanced community of 58% female and 42% male readers.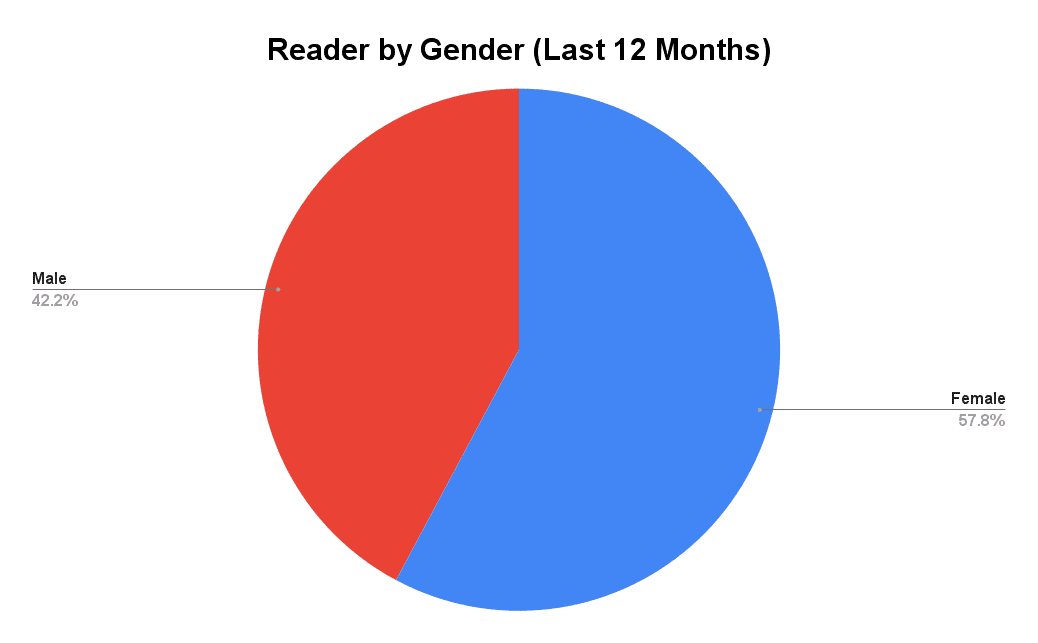 ---
Geographical Reach
Primarily located in Australia (over 91%), with growing numbers in New Zealand and the U.S.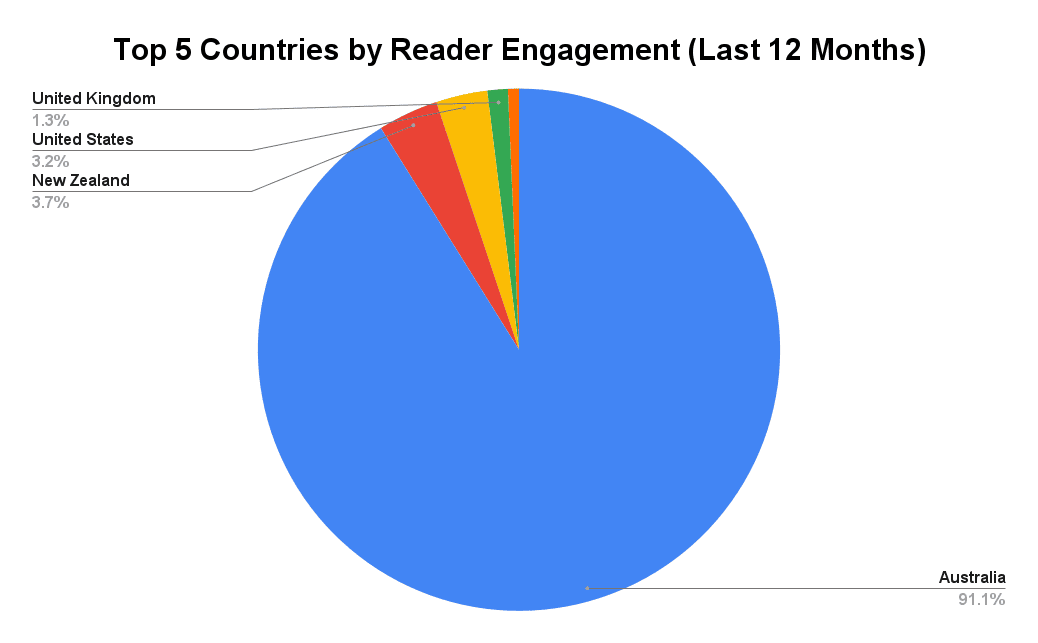 Our readers are super engaged from all across Australia, New Zealand, the US and worldwide!
The top 10 locations leading the pack are:
Melbourne

Sydney

Brisbane

Perth

Adelaide

Auckland

Canberra

Hobart

Central Coast and

Gold Coast.
But that's not all - our loyal readers are tuning in from around 700 different locations.
---