On January 29, 2023, Google Doodle launched a simple, fun and relaxing game that lets you make your own bubble tea!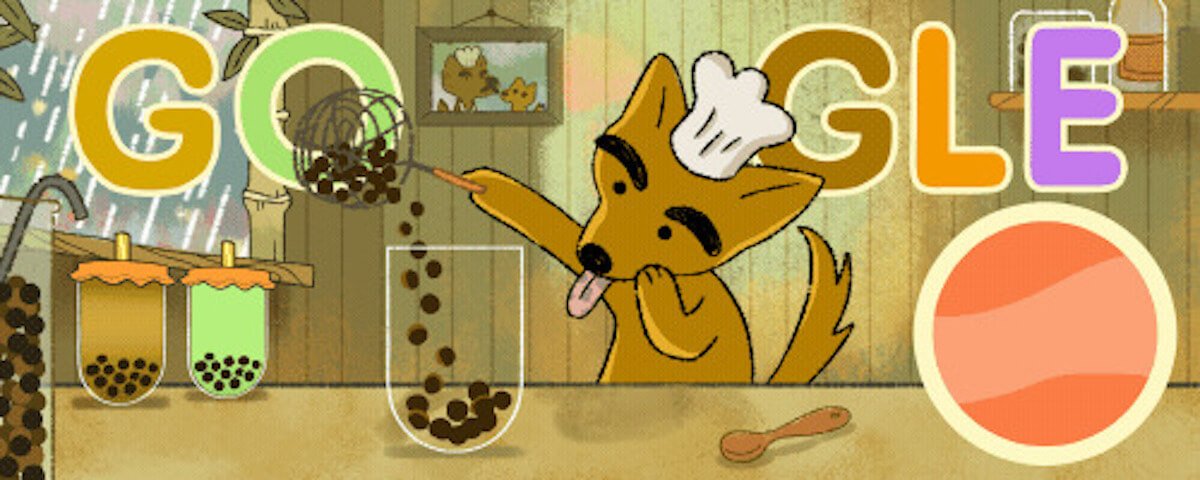 The game, which can be found on the Google search homepage and the Google Doodle archive, allows you to create your own boba tea with different tea flavours, syrups and tapioca balls for five cute animal customers.
💡 Fun fact # 1: Bubble tea, also known as pearl milk tea, boba, and tapioca milk tea, originated in Taiwan and has now become a popular drink in many countries.
The game is easy to play, and all you need to do is tap and hold the utensil being used to pour out the ingredients and try to reach the fill line to gain a star or two.
To progress through the game, it's not necessary to get all the stars. The customers will be happy with whatever you make, so don't stress!
The Animal Crossing-like soundtrack makes this game even more inviting and is perfect for unwinding during a break from work or study.
💡 Fun fact # 2: On January 29th, 2020, the bubble tea emoji 🧋 was created and is now available on many emoji keyboards.