Looking for the best bubble tea shops near you? Here's an ultimate list of the best bubble tea in Perth, Western Australia.
This beautiful Australian city is known for its hot climate, many fun things to do in Perth for families, and delightful milk tea, a fantastic way to refresh during the weekends and WA school holidays 2023.
Whether you like boba milk tea with or without pearls - you are guaranteed to find the best bubble tea Perth has to offer.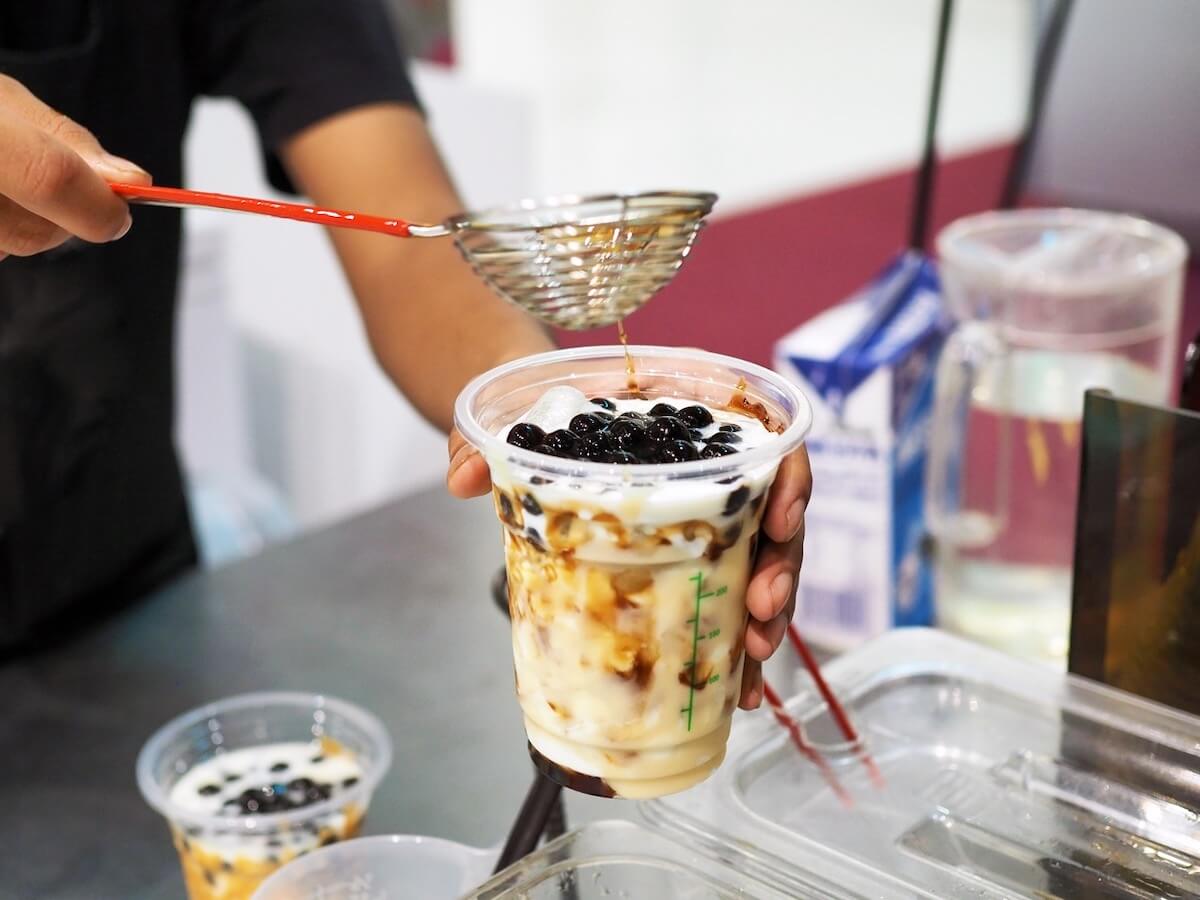 With a great variety of Perth bubble tea on this list, you may also like to try something different! Perhaps, a purple taro tea, pandan milk tea, matcha milk tea, dairy-free bubble tea, creamy yoghurt or cheese to top off your fruity tea.
We have hand-picked 16 best bubble tea places in Perth, including both independent bubble tea stores and chains, so you will not be disappointed!
⭐  Discover school holiday fun today! Check out the ultimate school holiday activities Perth 2023 for toddlers, kids and teenagers, including school holiday events, free school holiday activities and fun things to do in Perth school holidays.
---
Some of the best bubble tea in Perth include:
Teamorrow, Newcastle Street

Hanabing, Newcastle Street

Hey! I am Yogost, Newcastle Street

Chaffic Forrest Chase, Opposite Perth Station

Honey Creme, Barrack Street

Presotea, Mount Lawley / East Victoria Park

Boba Boba, Morley

T4 bubble tea store, Innaloo / Canning Vale

Chatime: Karawara / Cannington / Willetton

Once For All, Harrisdale

Marangaroo Bubble Tea, Girrawheen

Utopia, Myaree
🎉  Wait just a moment! As we're about to begin our delicious tour of Perth's best bubble tea locations, we've got something special just for you and your little adventurers! For the ultimate family outing, check out what's on in Perth this weekend for families for the fun kids' shows and school holiday events. And what's the perfect way to conclude a day of family fun? Of course, it's with the best bubble tea in Perth!
---
Teamorrow: pick your favourite flavour
Teamorrow menu offers a wide variety of boba tea. From the classic milk, fruit and cream cheese foam bubble tea to the tofu series, and popular matcha trio, watermelon and even decadent cake flavour tea. There is something for everyone!
You can choose the ice and sugar level you'd like. They also have hot drinks to be enjoyed on cold days or if you've already had too much bubble tea! So if you're looking for the best bubble tea in Perth CBD, check out this bubble tea store.
Teamorrow Address: Shop 14/375 William St, Perth, WA 6003.
---
🧋 Ever dreamed of whipping up your own boba creations? 🧋 With Google Bubble Tea Game, you can create your very own boba tea and serve it to adorable animal customers, all from the cozy comfort of your home.
---
Hanabing Northbridge: share your delicious milk tea on Instagram
Hanabing Korean Dessert Cafe is not just a bubble tea in Northbridge. It's also a cafe serving soft-serve gelato, bingsu (shaved ice in Perth) and lots of hot Korean desserts, perfect for posting on Instagram.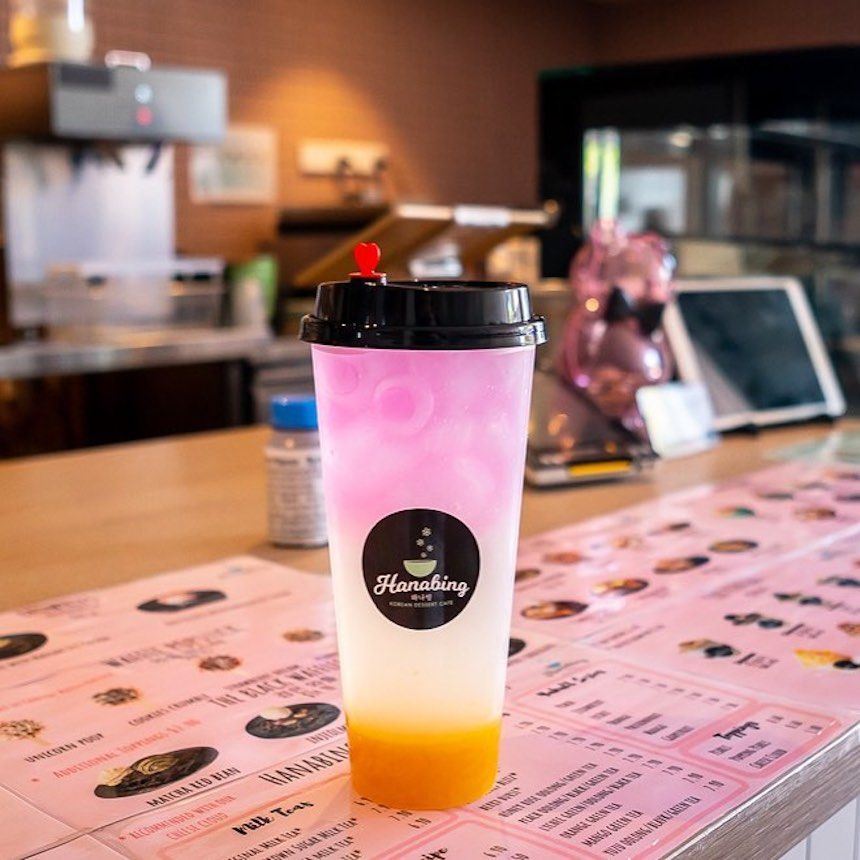 Hanabing menu offers some of the most loved flavours like taro, mango bingsu and crunchy 'croffles'. You can also ask to add some chewy tapioca pearls to your gelato to experience bubble tea and ice cream together!
Hanabing Perth address: 4/137 Newcastle St, Perth WA 6000.
---
Hey! I am Yogost: try a healthy variety
If you're bored with the standard bubble tea, then you'll love Hey! I am Yogost. This bubble tea Perth City shop offers a healthy spin-off with probiotic yogurt and a wide range of yummy toppings!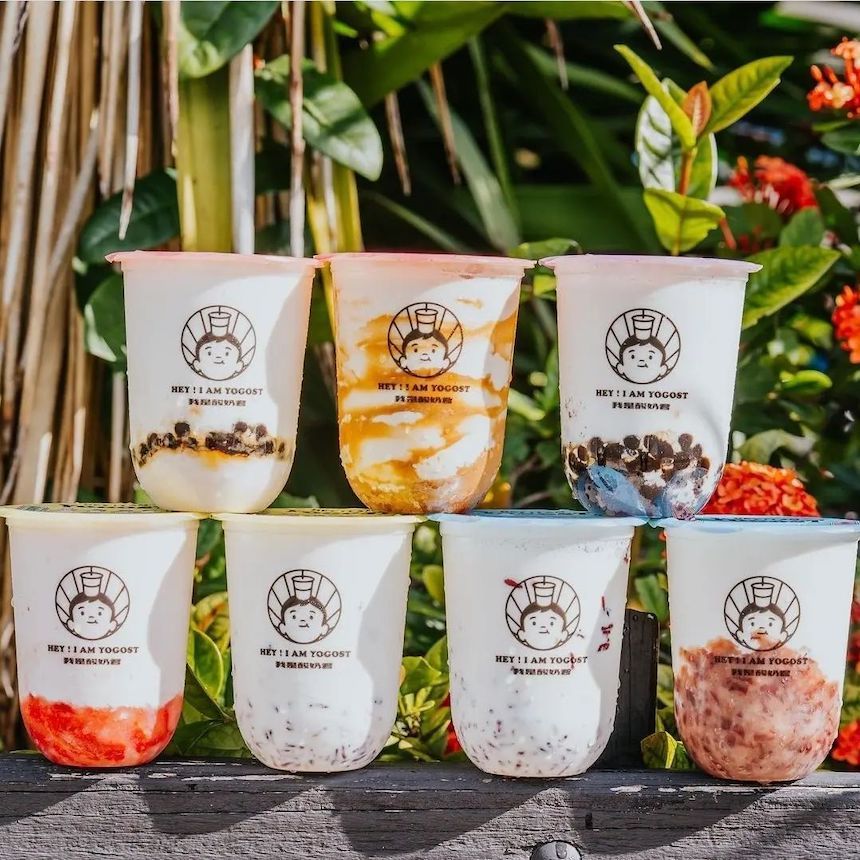 From signature boba pearls and silky cream cheese foam to Oreo and even several special sticky rice flavours, there's a topping for everyone.
The most popular bubble tea flavours are strawberry lemon drops, purple rice yogurt, and mango drinks.
Hey! I am Yogost Address: 44/188 Newcastle St, Perth, WA 6000.
---
Chaffic Forrest Chase: enjoy signature fairy peach tea
Chaffic Forrest Chase is a bubble tea in Perth where you can experience rich, refined Chinese tea traditions that originate from tea leaves from ancient Fujian Wuyi Mountains tea traders.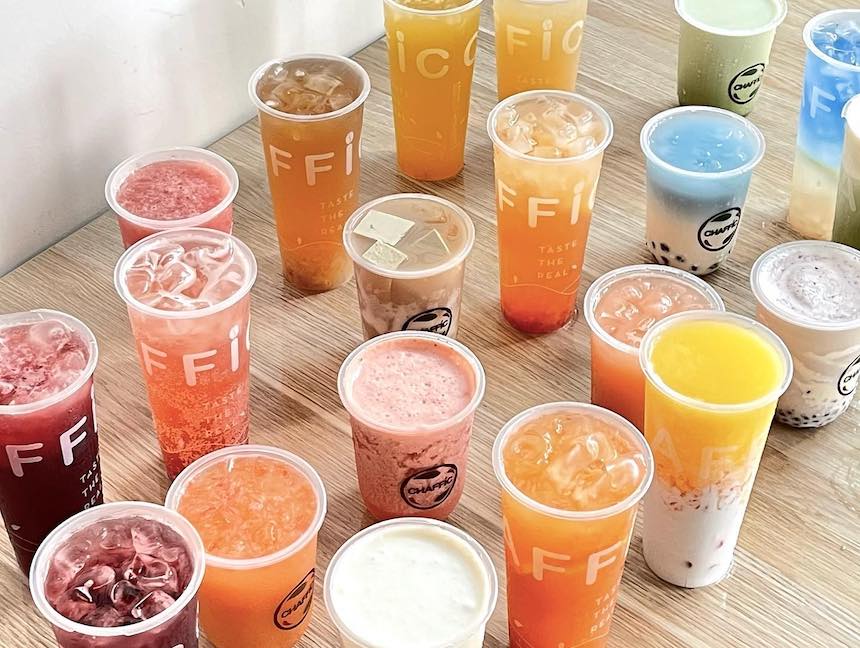 Chaffic bubble tea menu offers their signature tofu milk tea, mango Yakult, fairy peach and lychee green teas.
They also sometimes serve seasonal traditional desserts, like Chaffic mooncake, during the Mid Autumn Festival in August.
Chaffic Forrest Chase Address: Shop 20A, 1st Floor, Forrest Chase Level 1 Opposite Perth Station, Perth WA 6000.
---
Honey Creme: try brown sugar sago
Honey Creme is a bubble tea in the City serving some interesting boba tea flavours. You'll find poppy, strawberry, grapefruit, golden kiwi, bobo brulee, brown sugar sago and more.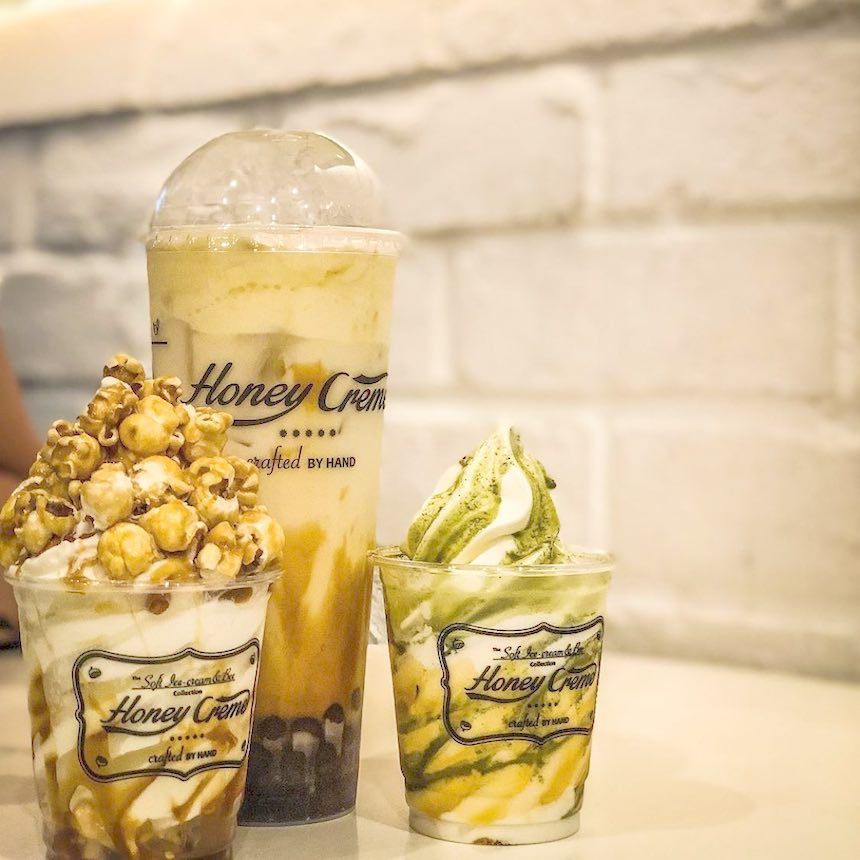 You can also enjoy a soft serve, such as honeycomb, popcorn or bubble milk tea ice cream. They even have some unique milkshakes and yogurt drinks too, with honey, avocado, purple rice, Oreos and more.
Honey Creme Address: 61 Barrack St, Perth, WA 6000.
---
Presotea Perth: enjoy the Taro bubble tea
Presotea Perth is a popular bubble tea store that offers a nice variety of boba teas. This is the milk tea place to go if you prefer milk teas to fruit teas.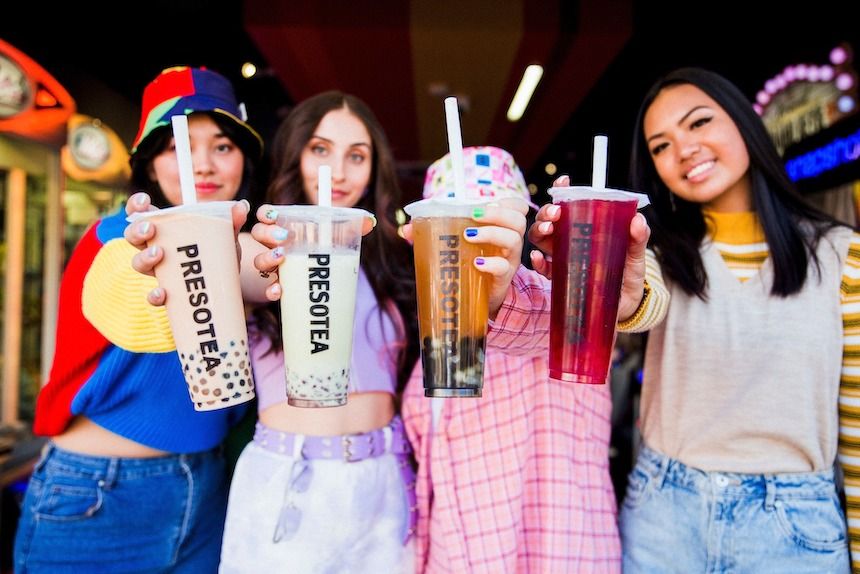 Their taro, panda milk tea, and brown sugar lattes are the favourites. You can choose how sugary and cold you'd like your tea and also customise the type of pearls you'd like.
Presotea Perth City Location:
Bubble tea Mount Lawley address: 602 Beaufort St, Mount Lawley, WA 6050.
Presotea Vic Park Location:
Bubble tea Victoria Park Address: 3/851 Albany Hwy, East Victoria Park, WA 6101.
---
BobaBoba Morley: discover new signature flavours
Boba Boba Morley menu offers many signature flavours such as brown sugar, Taiwan milk tea, mango and passionfruit. Also, you'll find some rare flavours such as pandan, coconut, watermelon, yuzu honey, rose and more.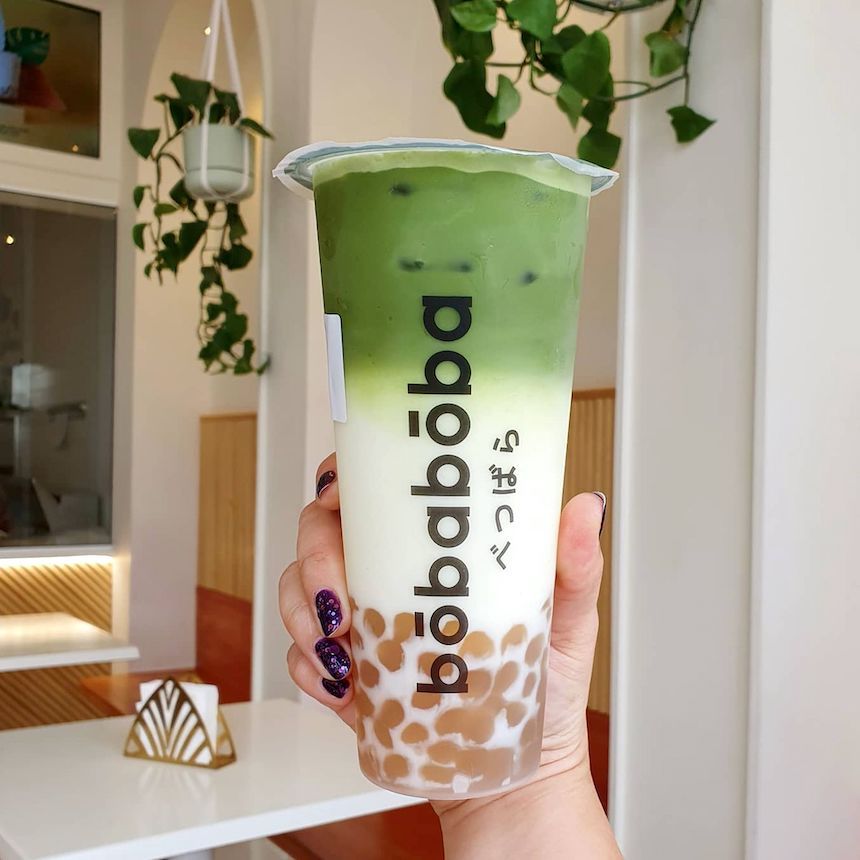 Their freshly made boba topping is a must-try! It's deliciously soft and requires less chew than most other bubble tea stores.
It's a popular spot, so queues to order may be long. It's best to visit outside of peak hours.
Bubble tea Morley Address: 3A/250 Walter Rd W, Morley WA 6062.
---
T4 boba tea shops Perth: try something new
T4 menu in Perth offers not just bubble teas but light snacks like chips and even fried squid (both locations T4 Innaloo and T4 Canning Vale) and chicken (T4 Innaloo location only).
Their taro, chocolate, and pearl green teas are very popular. They also have dairy-free bubble tea, such as oat milk.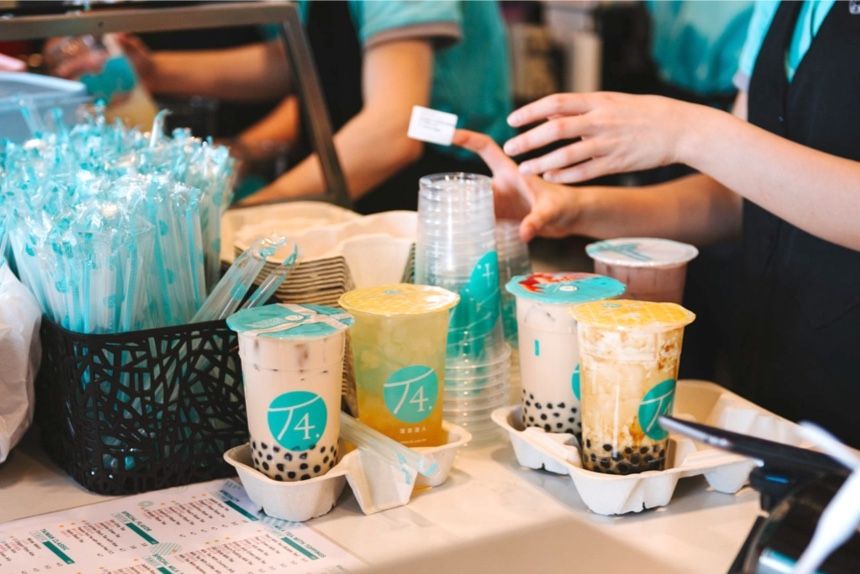 The T4 Innaloo location has a lovely art Deco-style seating area.
The T4 Canning Vale location is a 15-minute walk from Brookland Greens Park, where you can enjoy your bubble tea and snacks with friends and family on weekends or during the Perth school holidays.
🌊🌅 There's more to your bubble tea adventure! While you're enjoying your delicious bubble tea in Innaloo or Perth City, these stunning beach walks & coastal walks in Perth are just waiting to be discovered! So grab your bubble tea and take a stroll along some of the most beautiful walks Perth has to offer. Happy exploring!
T4 Innaloo Location:
T4 Bubble Tea Innaloo Address: Unit 3B/4A Sunray Dr, Innaloo WA 6018.
T4 Canning Vale Location:
Bubble Tea Canning Vale Address: Shop 13/271 Amherst Rd, Canning Vale, WA 6155.
---
Chatime: customise your boba tea
Chatime is best known for its incredible variety of tea types. The best Chatime flavours are cocoa, oolong and matcha milk tea.
Also, they offer lots of fruit teas like passionfruit, strawberry, peach tea and more! They even have lightly sparkled teas, cream mousses and frost teas.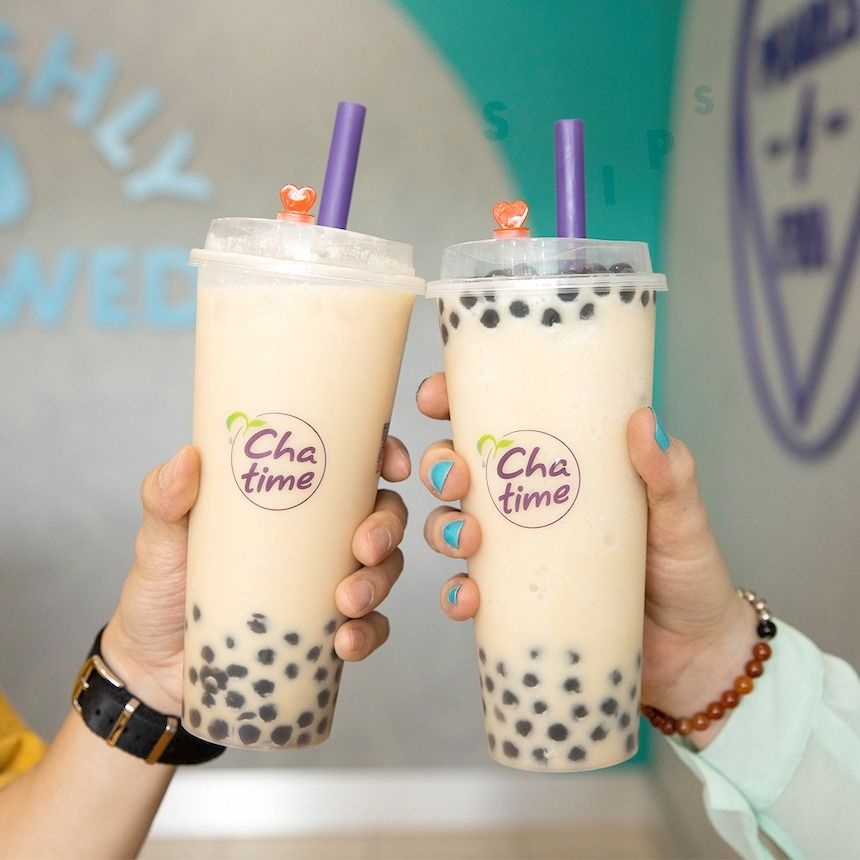 You can try fun flavours like guava, lychee, pomegranate, green apple, taro and matcha red bean. You can also customise the sweetness, ice and type of boba pearls you like in your tea!
The service is usually quick! The Chatime staff is friendly and happy to share the highly recommended teas.
Chatime Karawara Loacation:
Bubble tea Karawara Address: Waterford Plaza, Shop 37 Kent Street & Manning Rd, Karawara, WA 6152.
Chatime Cannington Location:
Bubble tea Cannington Address: K118/1382 Albany Hwy, Cannington, WA 6107.
Chatime Willetton Location:
Bubble tea Willetton Address: Southlands Boulevarde, shop t82/45 Burrendah Blvd, Willetton, WA 6155.
---
Once For All in Harrisdale: Dairy-Free? No Problem
Once For All is a perfect bubble tea shop if you want to taste some new boba tea brews or enjoy some classics, like their signature bubble milk tea, Oreo latte and brown sugar latte.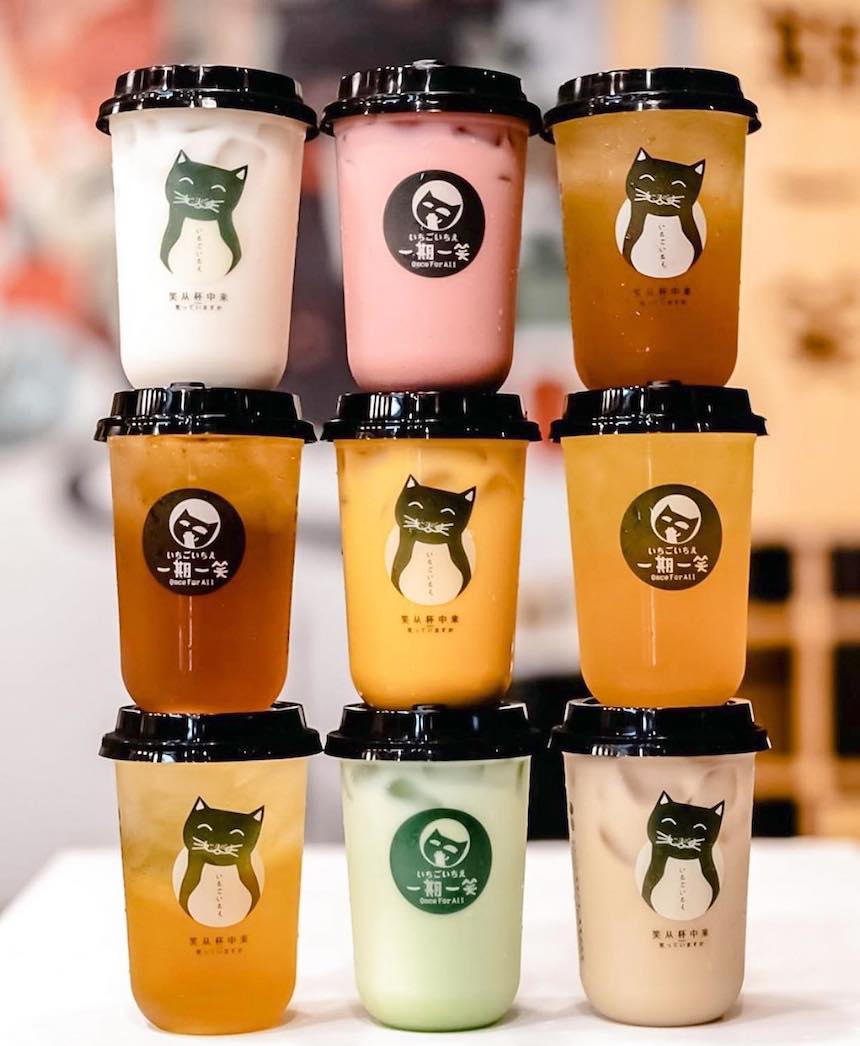 If you're looking for vegan bubble tea near you, you'll find it at this tea shop in Perth. Once For All is well known for its soy boba tea, which is great for vegans or those with lactose intolerance.
The tea has many more unique flavours - Genki orange tea, four-season pineapple tea, banana dragonfruit, pinky guava, red velvet cake tea and more.
One For All bubble tea address: Shop T02A, Yellowwood Ave, Harrisdale, WA 6112.
---
Marangaroo Bubble Tea: tasty and affordable fruit tea
Marangaroo Supa Deli & Bubble Tea is a family-run bubble tea store that usually offers quick, friendly service and affordable teas.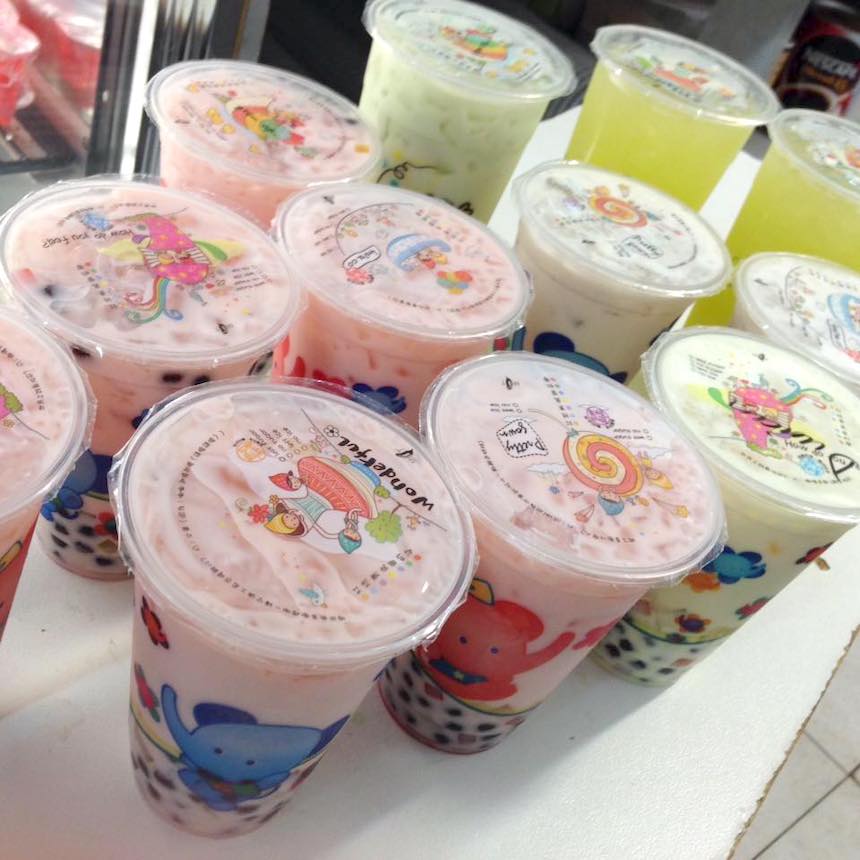 You can enjoy your favourite flavours such as matcha, taro, coconut, pandan, coffee, vanilla, hazelnut and more. You can also choose to have tea with or without fresh milk.
Bubble Tea Marangaroo Shopping Centre: 13/70 Marangaroo Dr, Girrawheen, WA 6064.
---
Utopia: discover a vegan bubble tea spot in Perth
Alongside bubble tea, Utopia serves smoothies, many desserts, muffins, gorgeous mini cakes, and birthday cakes.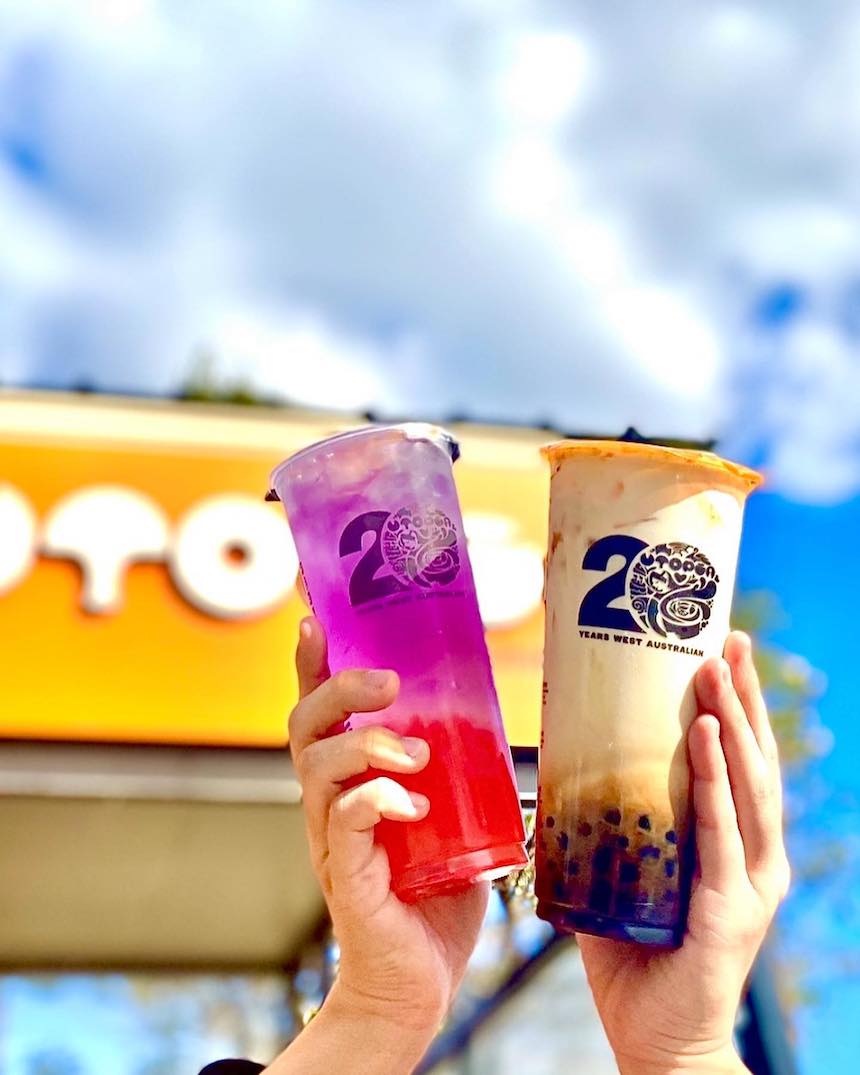 On the Utopia bubble tea menu, you'll find the most popular bubble tea flavours, such as salted caramel, milo, coffee, plum, blackcurrant, tropical fruit, kumquat and more. You can also choose from unique toppings, like tofu pudding and many jellies.
Best of all, Utopia Perth has an entire menu just for vegan bubble tea options, including soy milk tea, fruity teas and many vegan toppings.
Utopia bubble tea Perth Address: 50 Hulme Ct, Myaree, WA 6154.
---
You now have the ultimate list of the best bubble tea stores in Perth, Western Australia, at your fingertips. With these delightful choices, finding the best bubble tea locations in Perth City for your favourite drink has never been easier or more exciting to visit!
Share this article with your friends to satisfy your bubble tea cravings together!