Exciting news for Star Wars fans: the Walt Disney Imagineering team has announced that the beloved Star Tours Ride Disneyland Park in California, Disney's Hollywood Studios in Florida, and Disneyland Paris in France will be receiving a major update in 2024!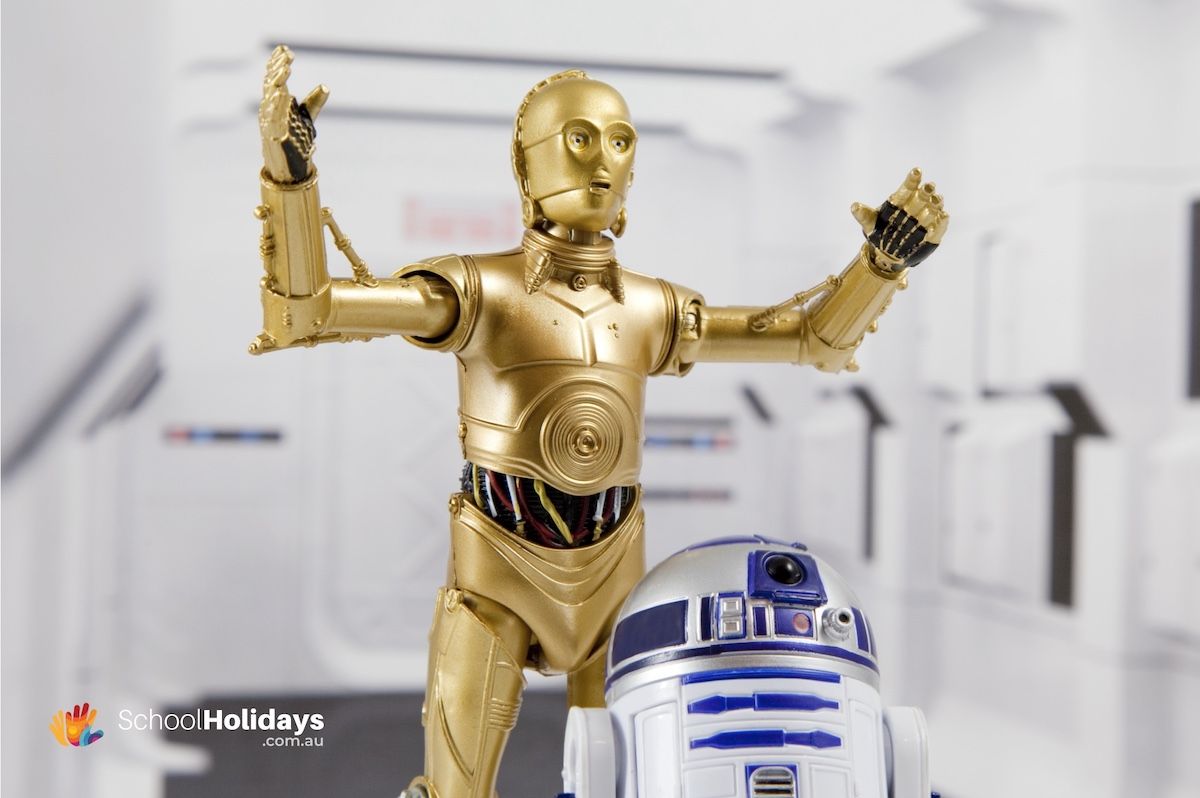 This is big news for fans of the ride, which first debuted at Disneyland in 1987 as the first-ever Star Wars attraction in a Disney park.
Since then, Star Tours has taken visitors on incredible journeys to different iconic locations throughout the Star Wars lands & galaxies, accompanied by favourite Star Wars characters like C-3PO and R2D2.
With this upcoming update, fans can expect even more thrilling adventures and exciting destinations to explore.
While Disney is staying silent about the exact details for now, we can't wait to see where the ride will take us next.
So keep an eye out for more information as it becomes available, and get ready for an out-of-this-world experience when Star Tours returns in 2024!
Darth Vader goes to Disneyland - Star Tours - Star Wars
---
What is Star Tours?
Star Tours has been a popular attraction at Disney Parks since 1987.
Guests board the Starspeeder 1000 and go on an exciting journey through the Star Wars universe, visiting planets like Hoth, Tatooine, and Coruscant.
Along the way, they interact with characters like C-3PO, R2-D2, and Chewbacca.
Star Tours location @ Disneyland Park
At Disneyland Park, Star Tours is located in Tomorrowland. The queue takes visitors through a futuristic hangar, where they can see droids and other Star Wars-themed items.
At the end of the queue, guests board the Starspeeder 1000 and begin their adventure.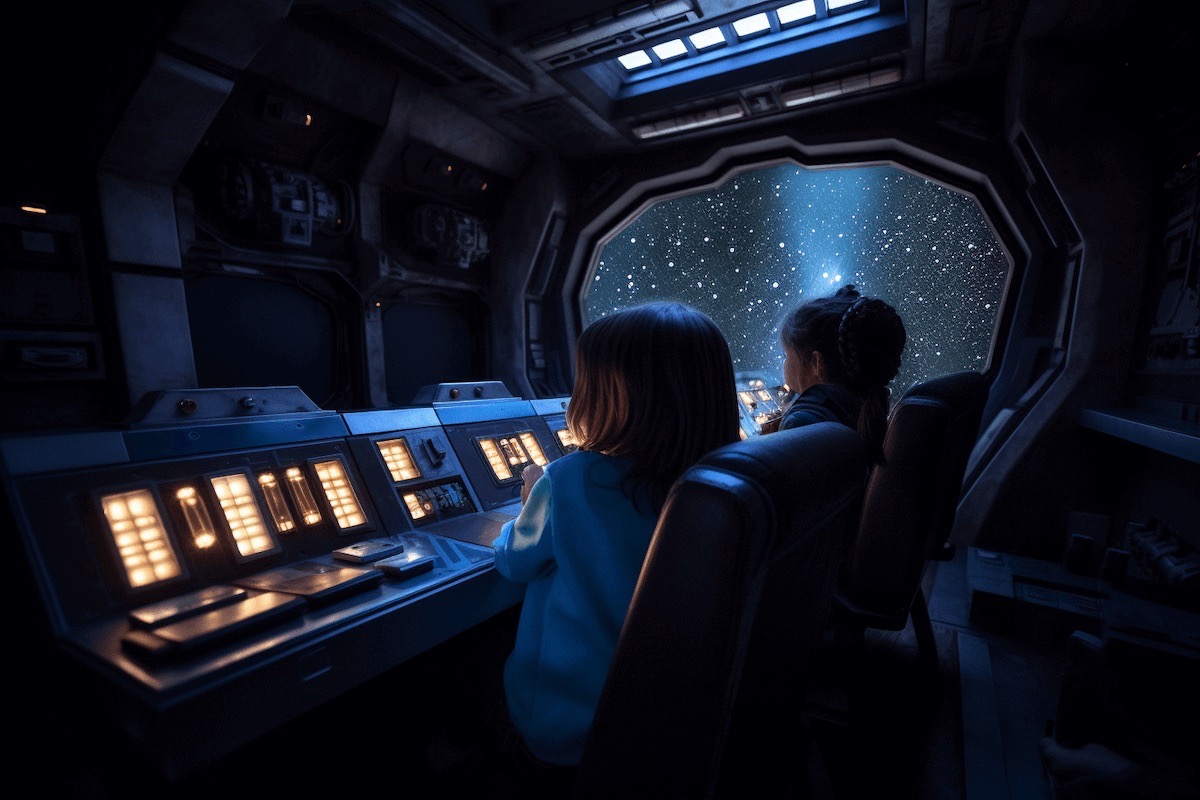 ---
What's new in the Star Tours ride?
New scenes
The new Star Tours ride promises to add new scenes to the attraction, giving visitors even more opportunities to explore the Star Wars universe. Visitors can look forward to seeing new planets and characters on their journey.
New Star Wars ride
While the specifics of the new ride have not been released, it will undoubtedly be an exciting addition to Disneyland Park. With the new film additions to the Star Wars series and the popularity of The Mandalorian, there are many possibilities for what the new Star Wars ride might include.
New droids
One of the highlights of Star Tours is the interaction with droids like C-3PO and R2-D2. The new ride is sure to feature new and exciting droids, adding even more characters to the Star Wars universe.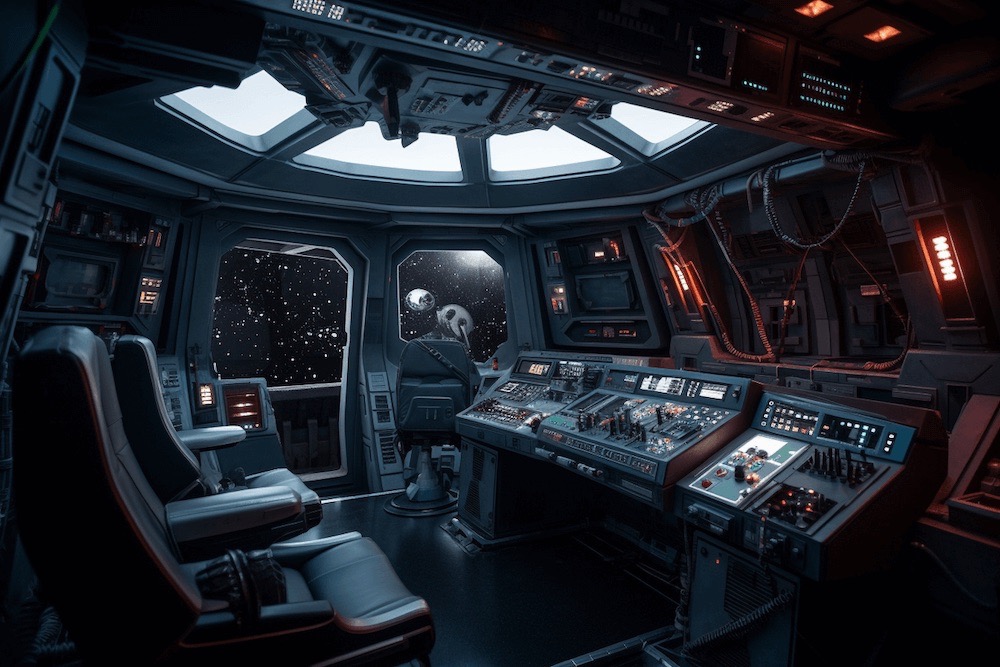 ---
When can you experience the new Star Tours ride?
The new Star Tours ride is expected to debut in 2024, giving visitors plenty of time to plan their next trip! Disney is known for its attention to detail and commitment to creating immersive experiences, so visitors can expect the new ride to be worth the wait.
---
The impact of Star Tours on Disney's business
It's hard to overstate the impact that Star Tours has had on Disney's overall business. When the ride first debuted in 1987, it was a groundbreaking attraction that combined cutting-edge technology with beloved characters from the Star Wars franchise.
Over the years, Star Tours has become an integral part of Disney's theme park experience. It draws in fans from around the world who are eager to explore the galaxy far, far away and immerse themselves in the world of Star Wars.
Star Tours (1987) Original Ride POV Movie. Star Wars Celebration 2022
But beyond its popularity with fans, Star Tours has also been a major driver of revenue for Disney. The ride consistently attracts long lines and generates significant merchandise sales, from t-shirts and hats to lightsabers and droids.
And while other theme parks have tried to replicate Disney's success with their own Star Wars attractions, none have been able to match the magic of Star Tours.
All in all, it's clear that Star Tours has played a crucial role in establishing Disney as a leader in the theme park industry.
As we look forward to the ride's next chapter starting in 2024, we can only imagine what new adventures and opportunities it will bring for both fans and businesses alike.
---
New characters and locations to expect in the updated Star Tours ride
While Disney has not yet released any information about what new characters and locations fans can expect to see in the updated Star Tours ride, there's no doubt that the possibilities are endless.
Given the recent success of The Mandalorian series on Disney+, it's possible that we could see some characters from the show make an appearance in the ride. Perhaps we'll get to explore a new planet featured in the show or encounter some of its iconic creatures.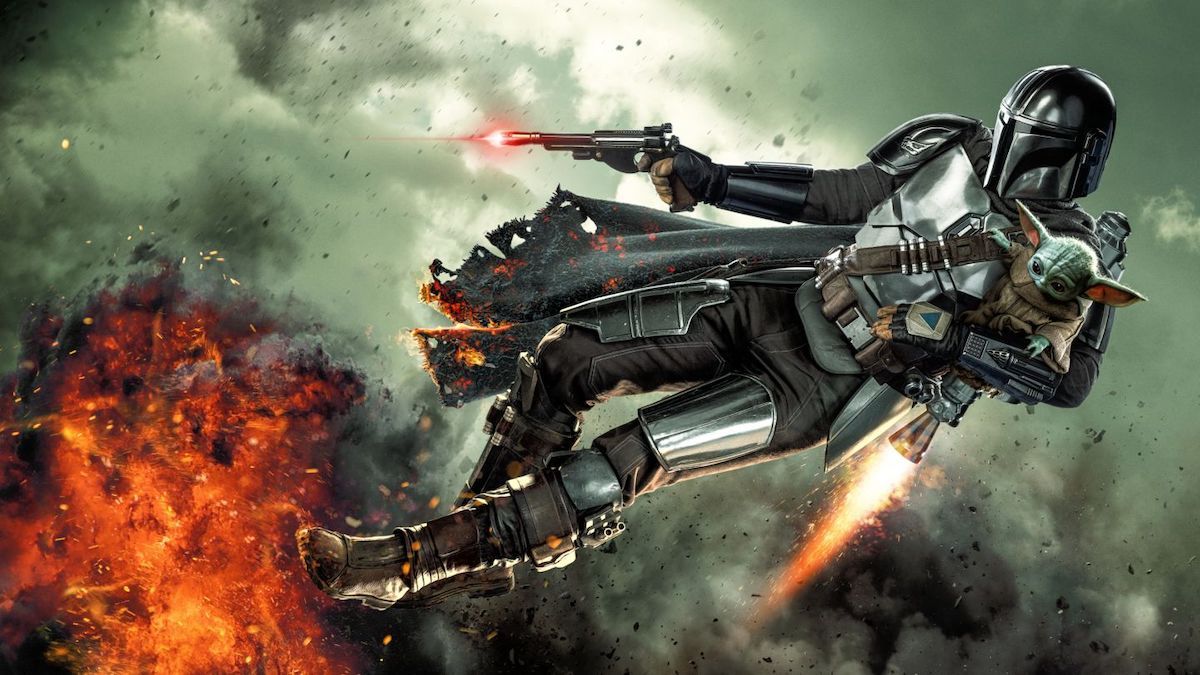 Another possibility is that Disney will draw from the new Star Wars films and TV shows set to release over the next few years. With so many original stories and characters being introduced, there's no shortage of material for Imagineers to work with.
Of course, Disney may also choose to revisit classic Star Wars moments and locations, bringing them to life in a whole new way with modern technology and special effects. Who wouldn't want to experience a thrilling pod race on Tatooine or fly through an asteroid field like Han Solo?
Whatever direction Disney decides to take with the updated Star Tours ride, one thing is certain: fans are sure to be blown away by the incredible adventures that await them.
---
Memorable moments from past versions of Star Tours and what fans can expect
Over the years, Star Tours has taken fans on countless memorable journeys through the Star Wars galaxy.
From dodging blaster fire on the icy planet of Hoth to navigating through the treacherous asteroid field in pursuit of the Millennium Falcon, there's no shortage of iconic moments to choose from.
One particularly memorable sequence from past versions of Star Tours is the Death Star trench run.
Fans were able to relive one of the most thrilling moments from the original Star Wars film as they piloted their Starspeeders through narrow canyons and evaded enemy fire before finally firing a proton torpedo into the Death Star's exhaust port.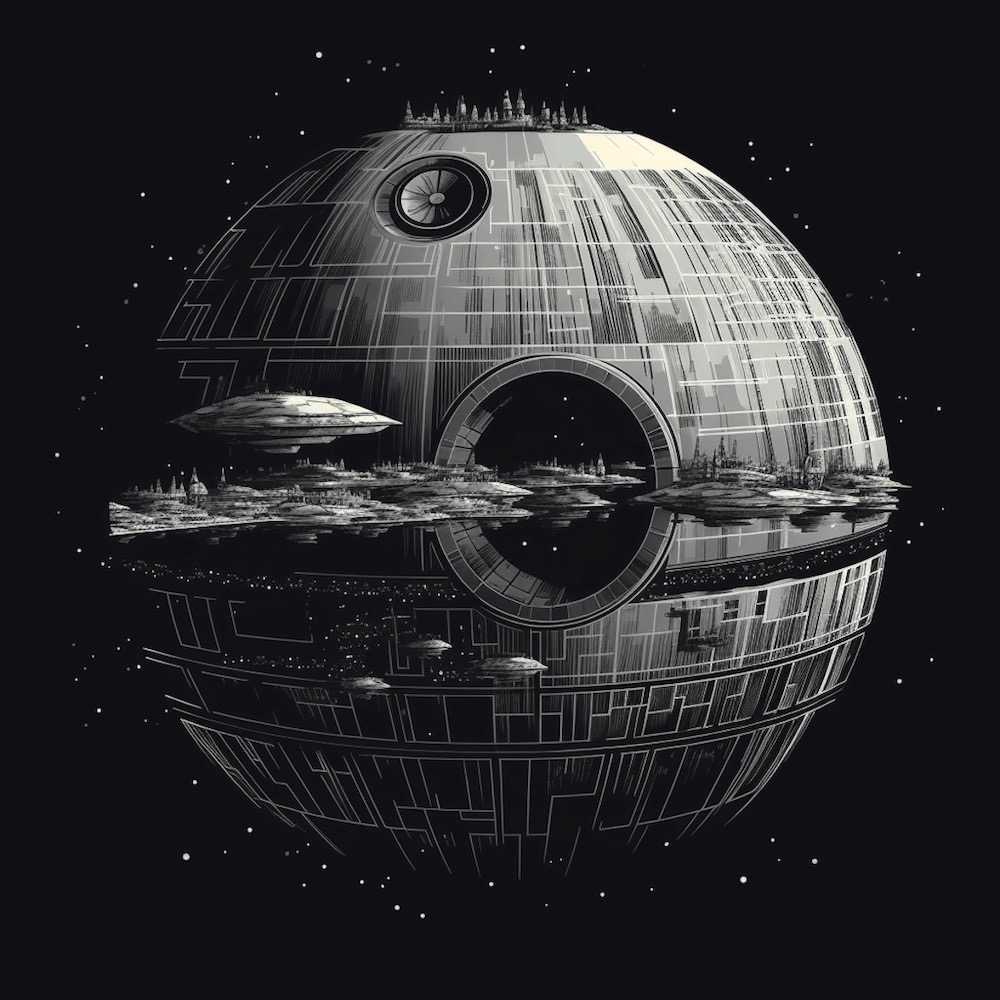 Another standout moment was when fans got to meet Darth Vader himself. The imposing Sith Lord would board Starspeeders mid-flight, using his powers to wreak havoc and intimidate passengers before ultimately being defeated by a Rebel pilot.
As we look ahead to future iterations of Star Tours, fans can expect even more exciting moments like these. With updated technology and new destinations to explore, there's no telling what kinds of adventures await us in 2024 and beyond.
Perhaps we'll get to take part in a thrilling dogfight against TIE Fighters or witness an epic lightsaber duel between Jedi and Sith. Whatever it may be, we're sure that Disney Imagineering will continue to push the boundaries of what's possible with this beloved attraction.
So buckle up, grab your boarding pass, and get ready for an adventure you won't forget!
---
Star Tours' influence on theme park attractions and pop culture
It's no secret that Star Tours has had a major impact on the theme park industry. Since its debut in 1987, countless other attractions have tried to replicate its success by incorporating beloved franchises and cutting-edge technology.
One of the most notable examples is Universal Studios' Wizarding World of Harry Potter, which opened in 2010. Like Star Tours, this immersive attraction transports visitors to a beloved fictional world and allows them to interact with iconic characters and locations.
Other theme parks have also attempted to capitalise on the popularity of franchises like Marvel, DC Comics, and Avatar. While some of these attractions have been very successful, none have quite captured the magic of Star Tours.
Star Tours has also had a significant impact on pop culture as a whole. The ride's use of immersive storytelling and advanced technology helped pave the way for other forms of entertainment, such as virtual reality (VR) experiences and interactive video games.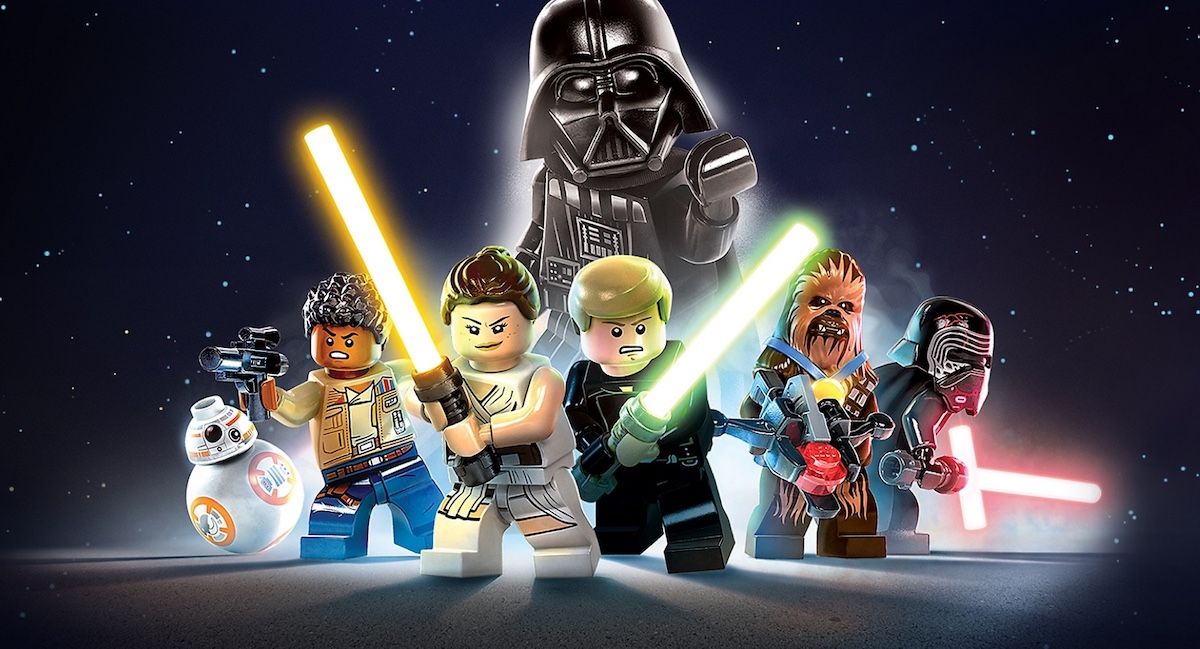 And let's not forget about the impact that Star Wars itself has had on popular culture. From its iconic characters and memorable quotes to its groundbreaking special effects and epic storytelling, the franchise has inspired countless filmmakers, artists, writers, and fans around the world.
All in all, it's clear that Star Tours' influence extends far beyond just Disney parks. Its legacy can be seen in countless other attractions and entertainment experiences across the globe. And with an updated version set to debut in 2024, we can only brace ourselves for the new heights this beloved attraction will reach in the years to come.
---
The impact of Disney's acquisition of Lucasfilm on Star Wars-themed attractions
When Disney acquired Lucasfilm in 2012, it was clear that the move would have major implications for the Star Wars franchise as a whole. But what about its impact on theme park attractions?
Disney to Acquire Lucasfilm
Prior to the acquisition, Disney had already established a relationship with Lucasfilm through the Star Tours ride and other small-scale experiences. However, after acquiring Lucasfilm fully, Disney was able to completely reimagine original Star Wars ideas.
One of the most significant examples is Galaxy's Edge, an immersive land that debuted at Disneyland in 2019 and at Walt Disney World in Florida later that same year.
Galaxy's Edge features two major attractions:
Millennium Falcon: Smugglers Run and

Rise of the Resistance.
Both attractions utilise cutting-edge technology to transport guests into the world of Star Wars like never before. Millennium Falcon: Smugglers Run allows guests to pilot the iconic ship themselves, while Rise of the Resistance puts them right in the middle of a battle between the Resistance and First Order.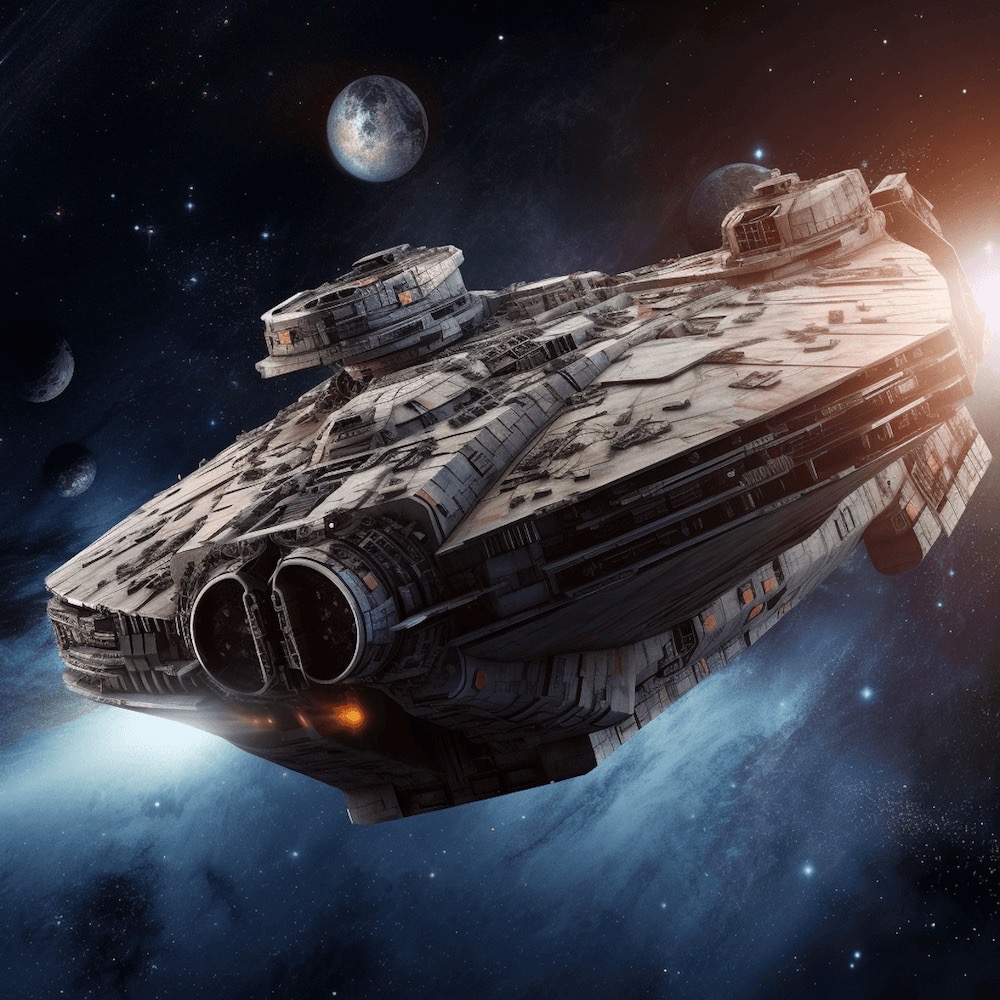 But beyond just these two rides, Galaxy's Edge is filled with countless other details and experiences that make it feel like a living, breathing part of the Star Wars universe. From interactive droids and alien creatures to themed food and merchandise, every aspect has been carefully crafted to immerse guests in this iconic world.
Of course, Galaxy's Edge is just one example of how Disney's acquisition of Lucasfilm has impacted their parks. Other attractions, such as Jedi Training: Trials of the Temple and Star Wars Launch Bay, have also received updates or expansions thanks to this partnership.
Overall, it's clear that Disney's ownership of Lucasfilm has allowed them to create bigger and more immersive Star Wars experiences than ever before. And with more films and TV shows set to release over the coming years, many more new adventures are awaiting us in a galaxy far, far away.
---
Sources & inspiration:
If you're interested in learning more about the new Star Tours ride or planning a trip to Disneyland Park, be sure to check out these helpful resources:
Disclaimer
Please note that some of the images in this article were generated by Midjourney. The images are for illustrative purposes only and should not be used as a substitute for professional advice or judgment and do not reflect the official view, policy or position of Disney.