Is reading a hobby? For many people, it certainly is.
Reading has been a popular pastime for centuries, with millions of people around the world enjoying the experience of getting lost in a good book. While reading is necessary for education and personal development, it's also a leisure activity and a hobby.
In this article, you'll find out why reading can be considered a hobby, the reasons why reading is a great pastime and explore the benefits it can offer for all ages.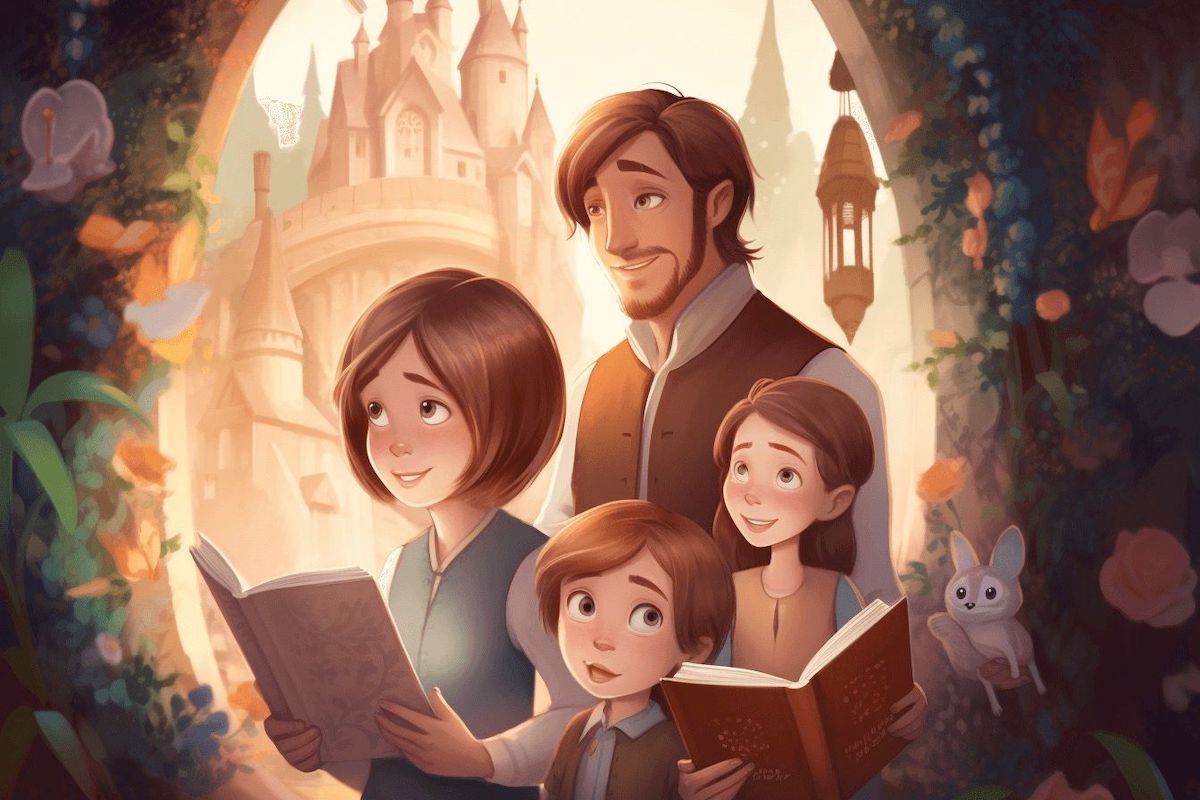 We will delve into the benefits of loving books, both for mental and emotional well-being, as well as for personal growth and development.
Whether you are an avid reader or simply curious about the benefits of reading, you'll discover the compelling reasons to make reading a regular part of your leisure time activities.
Learn why reading changes your brain
---
What is reading?
M.J. Adams ("Beginning to Read: Thinking and Learning about Print") and Merriam-Webster Dictionary define reading as follows:
Reading is the process of interpreting, understanding and recognising letters and words in a written or printed text. It involves using visual symbols to extract meaning and comprehend the information presented in the text.
Reading can be done for a variety of purposes, such as:
to gain knowledge,

entertainment or

education.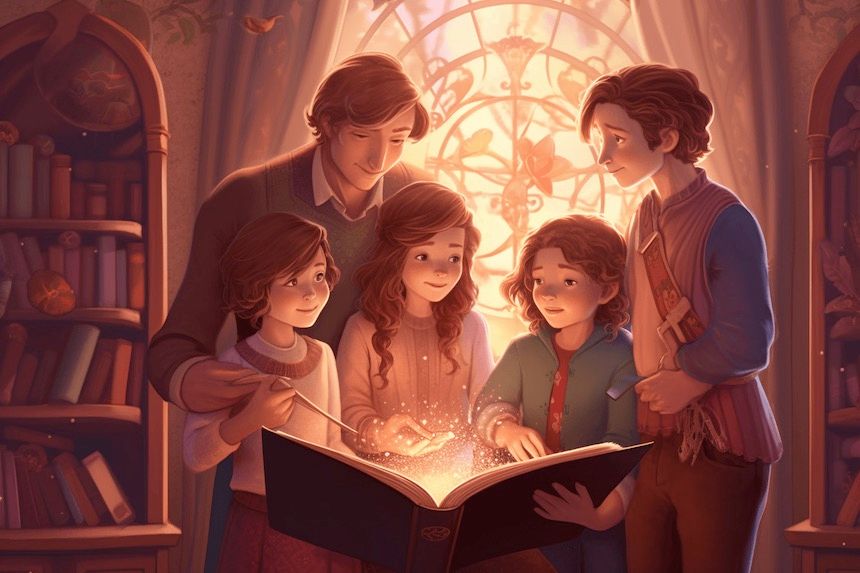 It is an essential skill that is necessary for academic success and personal growth, and it can help us expand our understanding of the world around us.
Reading can also be an enjoyable and relaxing activity, which is why it's a popular hobby for many children and adults alike.
---
Is reading a hobby or interest?
Reading can be both a hobby and an interest, depending on how one would approach it.
Some people may feel like reading is a hobby or leisure activity for pleasure, entertainment, and relaxation.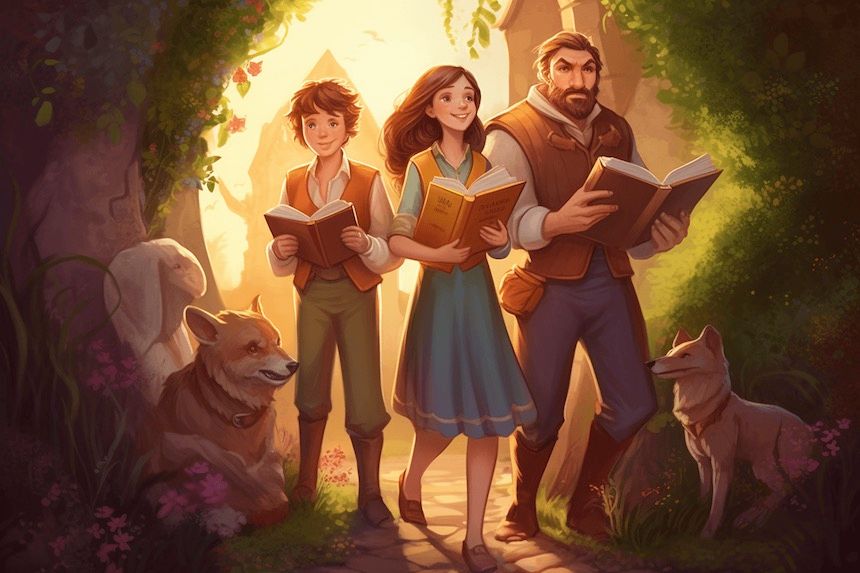 At the same time, others may perceive spending time reading as an interest because it's a way of acquiring knowledge, expanding their vocabulary, and improving their comprehension skills.
No matter how one views it, the habit of reading offers many benefits, such as:
improves cognitive function/thinking ability

reduces stress and

makes people more understanding and empathetic.
It's an excellent choice for a lifelong pastime, interest, or hobby!
---
✨ Get ready for some amazing fun? ✨ Choose an exciting hobby to take up next, perfect for kids and teenagers."
---
Is reading a good hobby?
Reading a book to pass the time is a great hobby for several reasons:
Reading can broaden one's knowledge and understanding of various subjects, including history, science, literature, and philosophical topics.

Reading can improve cognitive function by increasing memory retention and critical thinking skills.

Reading can provide an escape from reality and be an excellent source of entertainment and relaxation.

Reading can promote empathy and emotional intelligence by allowing individuals to experience different perspectives and emotions through the characters in books.
Reading is a worthwhile and rewarding habit and hobby since it can benefit readers of all ages.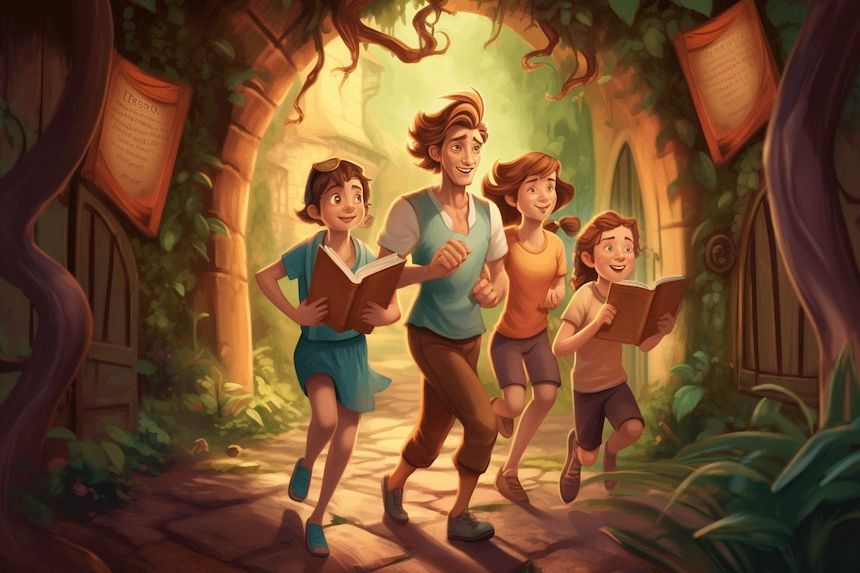 ---
---
Benefits of reading as a hobby
There is always something valuable to gain from reading! According to the "Reading Strategies and Extensive Reading in Efl Classes" publication by K. Hayash, some of the benefits of reading as a hobby include:
Mental Stimulation: Reading regularly stimulates the brain and can improve cognitive functions, such as memory, concentration, imagination, and critical thinking skills.

Improved Vocabulary: Reading exposes readers of all ages to new words and phrases, expanding their personal dictionary and improving communication skills.

Stress Reduction: Reading can help you relax and forget your worries, which reduces stress and improves your mental health.

Increased Empathy: Reading can help you understand and relate to different perspectives you've never considered before, promoting empathy and emotional intelligence.

Knowledge Acquisition: When people read, they can learn new things about different topics, subjects, cultures and ideas, which helps them gain knowledge and a better understanding of the world.

Improved Sleep: Reading before bed can help people fall asleep faster and sleep better than those who scroll social media.

Entertainment: Reading can be a fun and enjoyable form of entertainment that can help you escape problems or boredom and make your day more enjoyable.
Reading is a valuable hobby that offers many benefits for mental and emotional well-being, personal growth and development, and entertainment.
---
How to start Reading hobby?
Starting a reading hobby can be a rewarding and enjoyable experience. Here are some tips to get started:
Find Your Genre: Consider your interests and find a genre of books that you want to read. For example, mystery, romance, non-fiction, or sci-fi.

Start Small: Begin with short books or stories to build momentum and establish a reading routine.

Set Goals: Set achievable goals, such as reading for 20 minutes a day or reading one book a month to motivate yourself and track progress.

Create a Reading Space: Choose a comfortable and quiet space to read, such as a cozy chair or a well-lit corner of your room. You can even consider checking out local libraries or cafes to find a good reading spot.

Celebrate your progress: When you achieve a reading goal, reward yourself with something you enjoy, such as a dinner at your favourite place or a new book purchase.
❗ Surprising fact: It doesn't matter how many books you read. It's consistency, learning and enjoying your time that matters.
Join a Book Club: Joining a book club can be a fun way to discover new books, discuss what you're reading with others, and stay motivated.

Visit Libraries and Bookstores near you: Visit your local library, bookstore, or even online bookstore to explore new books, borrow books for free, or purchase books at a discounted price.

Limit Distractions: To stay focused and immersed in your book, minimise distractions, such as electronic devices or background noise.
Remember, reading is a personal and subjective hobby, so finding what works best for you and enjoying the process is essential.
🤔 Did you know that...? Reading cannot be easy to start if you choose books that don't align with your interests or set too high standards at the beginning.
---
Is reading a cheap hobby?
Reading can be a cheap hobby, depending on how you approach it.
If you borrow books from a library or friends or read free books online, then it can cost nothing at all.
Many classic works of literature are available for free on sites like Project Gutenberg, through apps like Libby or Kindle Unlimited. They offer a wide selection of ebooks for a low monthly subscription fee.
You can also check out the bargain books at AbeBooks where you can find cheap new and used novels, children's books, memoirs, biographies, cookbooks and more!
Additionally, inexpensive books can often be purchased at Op shops, secondhand bookstores, online marketplaces, and garage sales.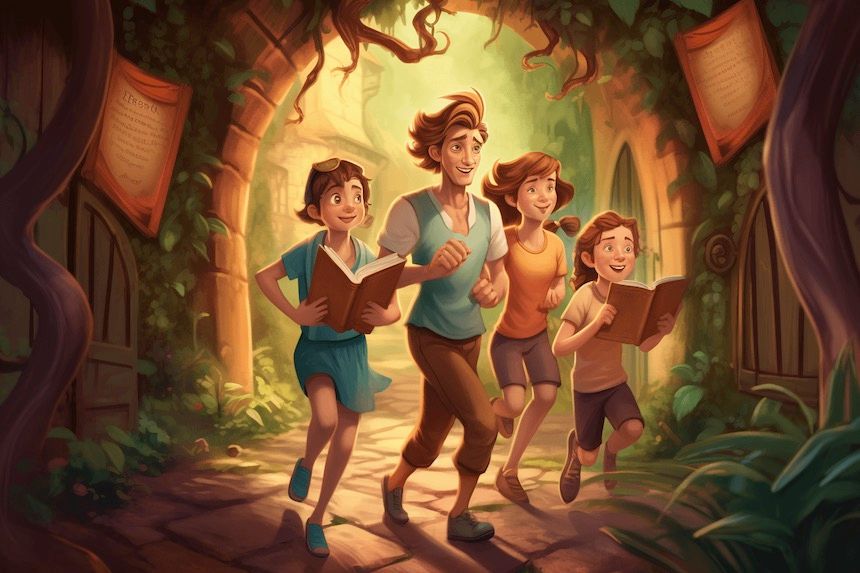 However, if you prefer to buy new books, particularly hardcover or newly released titles, reading can become a more expensive hobby.
The cost of books can vary greatly depending on where you buy them and the format you choose (e.g. hardcover, paperback, ebook or audiobook). It's also worth noting that some genres, like textbooks or academic journals, can be quite a lot more expensive.
Generally speaking, though, reading is a hobby that can be as cheap or as expensive as you want it to be, depending on your preferences and how you choose to get your reading material.
---
📚🖋️ Passionate about reading and curious about turning those pages into your own stories? Let's explore writing as a hobby and discover all the incredible benefits of writing!
---
Get motivated with these powerful reading hobby quotes
A reading hobby doesn't just constitute a fun hobby, it can also get you inspired. Here are some reading hobby quotes to encourage you to read more:
"A book is a dream that you hold in your hands." - Neil Gaiman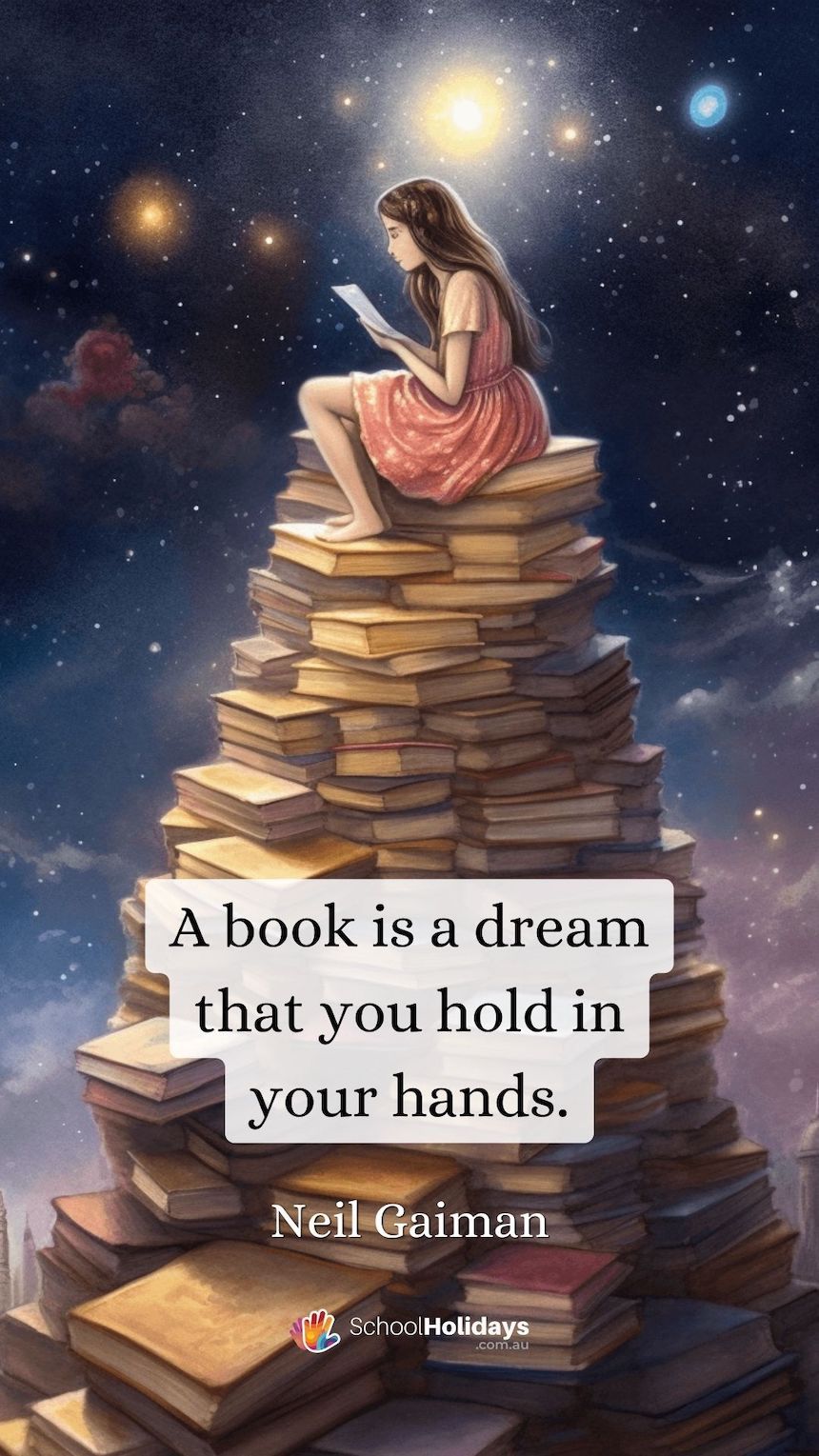 "The greatest gift is a passion for reading." - Elizabeth Hardwick

"Books are a uniquely portable magic." - Stephen King

"There is no friend as loyal as a book." - Ernest Hemingway

"Libraries are where it all begins." - Rita Dove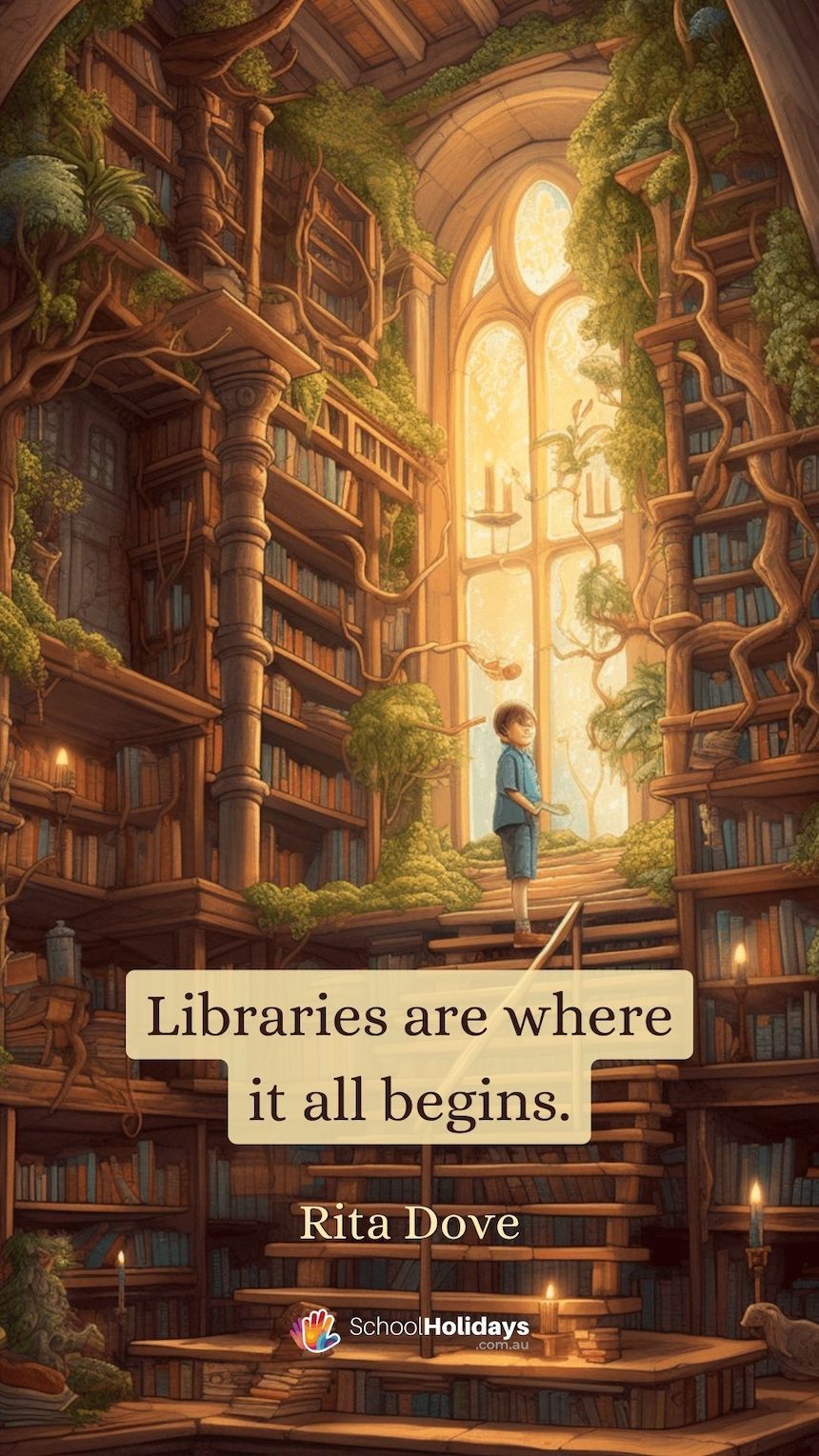 "Reading is to the mind what exercise is to the body." - Joseph Addison

"Reading is a discount ticket to everywhere." - Mary Schmich

"A reader lives a thousand lives before he dies. The man who never reads lives only one." - George R.R. Martin

"The more that you read, the more things you will know. The more that you learn, the more places you'll go." - Dr. Seuss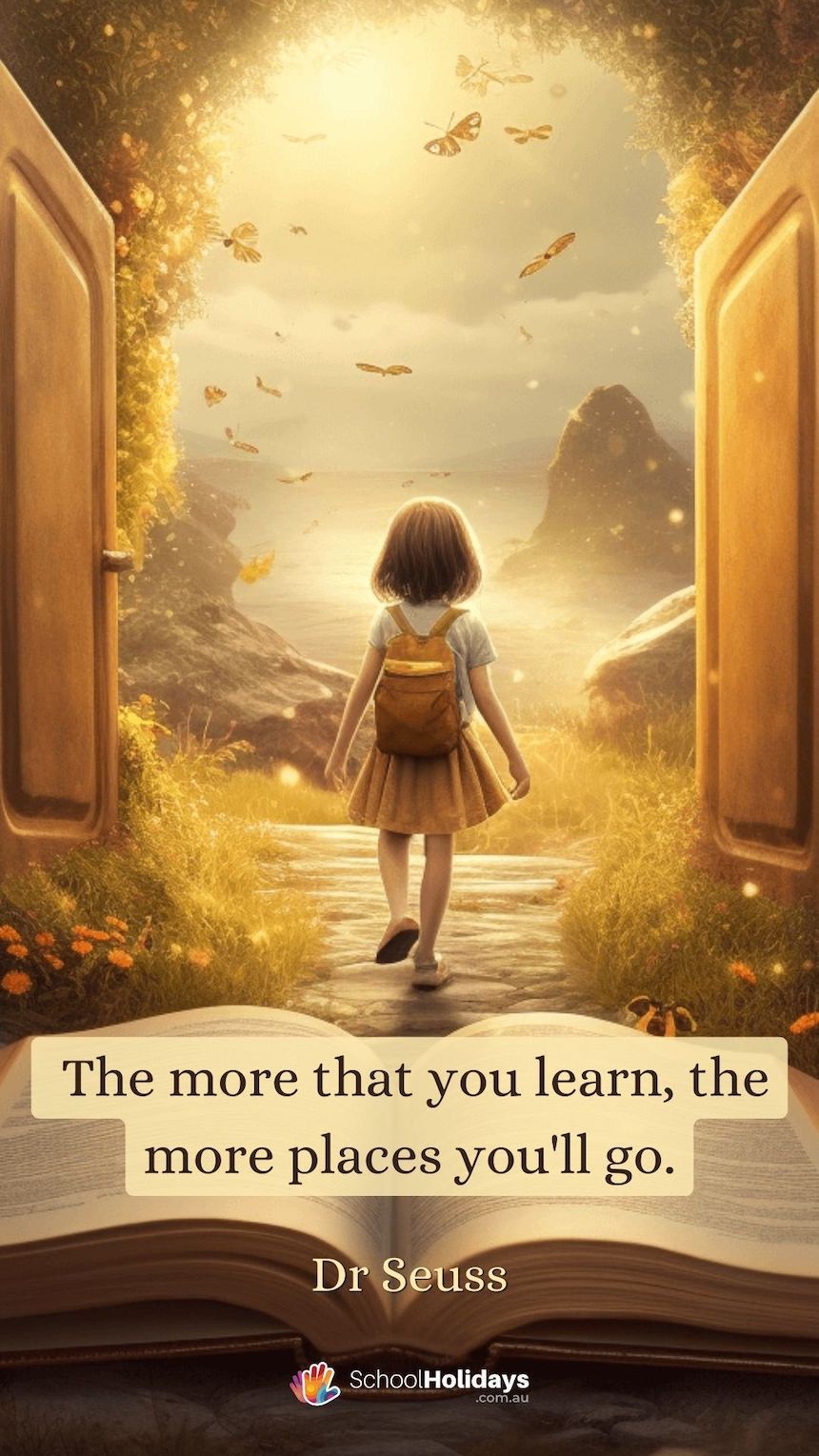 "The person who reads too much and uses his brain too little will fall into lazy habits of thinking." - Albert Einstein

"You can never get a cup of tea large enough or a book long enough to suit me." - C.S. Lewis
---
I hope you enjoyed learning about reading as a hobby and discovered its many benefits.
Reading can help you explore new worlds, learn about interesting topics, and enhance your cognitive function, creativity, and empathy.
Reading is also a fun and engaging way to relax, reduce stress, and provide entertainment while improving our literacy and language skills.
Whether you love reading novels or non-fiction, reading is a great way to expand your knowledge and enjoy your free time.
Thus, it's safe to say that reading is considered a hobby that is very valuable. Hopefully, after reading this article, you will soon be saying, "Reading is my favourite hobby"!
🏡 Puzzled over what to do during school holidays at home? We've got your back! Discover school holiday and family fun ideas, including fun school holiday activities near you, to find the perfect activity that suits your interests. Keep exploring!
---
Disclaimer: Our website is supported by you, our reader! Sometimes, we may earn small affiliate commission when you click through the affiliate links on this page and buy something. If you have any question, please get in touch with us.
Disclaimer
Some images in this article were generated by Midjourney. The images are for illustrative purposes only and should not be used as a substitute for professional advice or judgment.