Are you looking for some easy acrylic painting ideas for beginners to try?
Acrylic paint is a versatile art medium that is easy to use for artists of all levels and is especially easy to follow for those just starting out.
In this article, you'll find a list of easy acrylic painting ideas for beginners on canvas.
Each idea is accompanied by the best acrylic painting step-by-step tutorial YouTube video, so you can follow along with the acrylic painting technique for some guidance on how to paint with acrylics for beginners.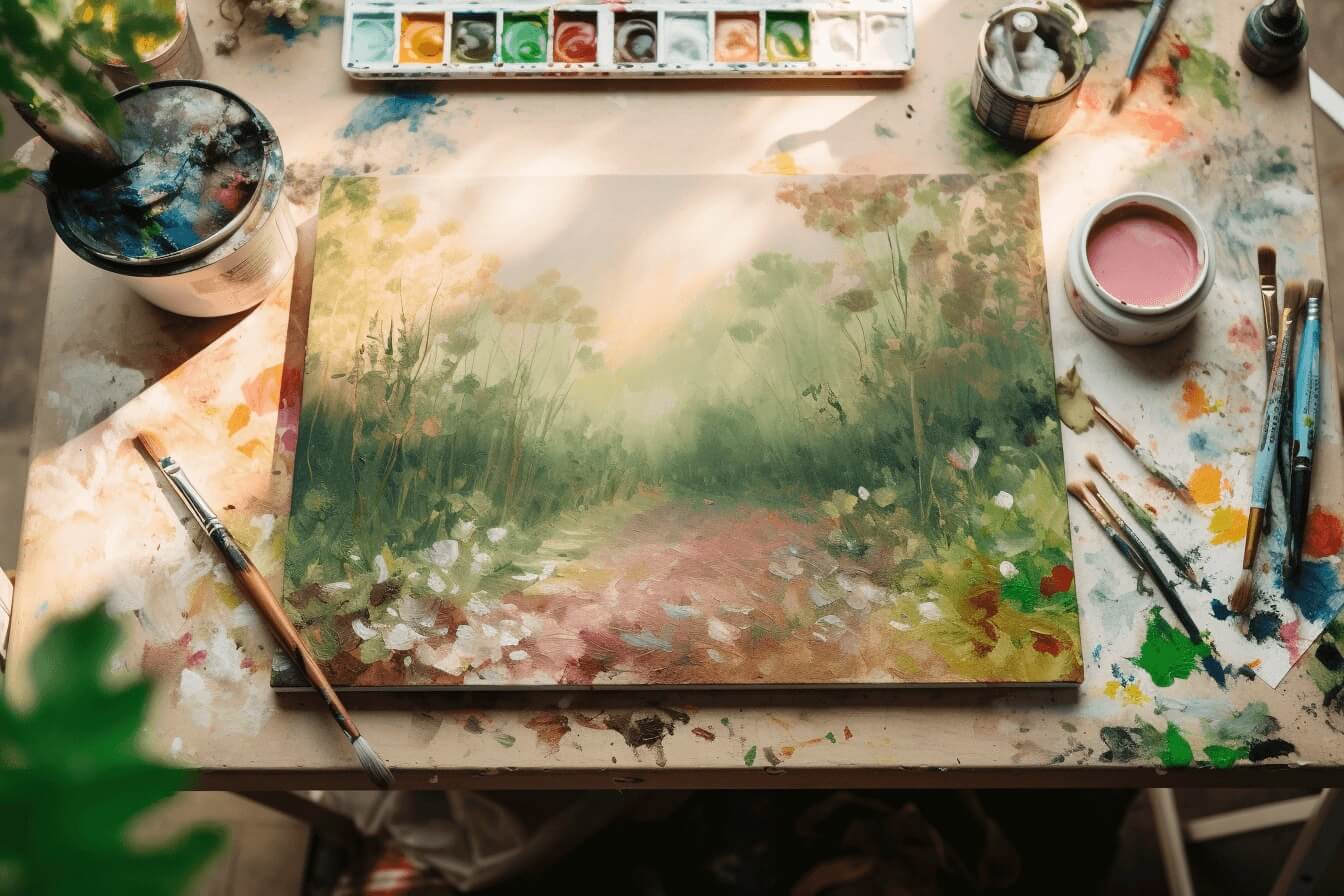 ---
Some of the best simple acrylic painting ideas for beginners are:
Flower painting

Easy abstract painting

Landscape painting

Impressionist painting

Pet portrait painting

Picasso Painting

Night sky or sunset painting

Easy heart painting

Easy acrylic pour painting
✨ Ready for an amazing discovery? ✨ Let's dive into online classes for kids and hobbies to take up! Explore everything from painting to baking, coding to gaming and more exciting activities and hobbies designed to spark the interests of kids and teenagers alike.
---
Flower Painting
A great painting idea ideal for beginners is a flower painting.
You can choose to paint a single flower or a bouquet and feel free to get creative with the colours you use. The end result is a beautiful painting, perfect to decorate your room or give as a gift.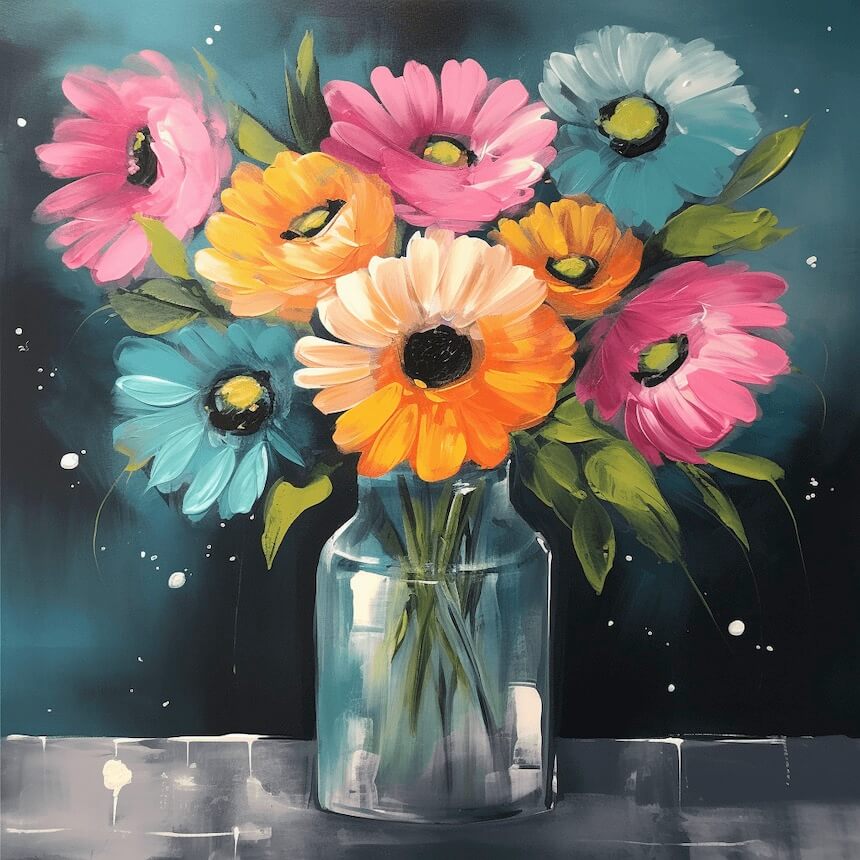 To get started, select your favourite flowers and research different types of brush stroke techniques to create interesting textures.
Easy acrylic painting tutorials for beginners: Flowers
Wildflowers Acrylic Painting Tutorial for Beginners - Step by Step - Flowers
---
🎨 👩🏻‍🎨 Discover your and your child's creative potential with online acrylic courses! With fantastic online drawing classes taught by art and design experts, there's something for everyone. So start learning acrylics online today!
---
Easy Abstract Painting
Abstract art is an easy way to start painting for beginners because it allows you to express your creativity without conforming to specific rules or getting overwhelmed with detailed work.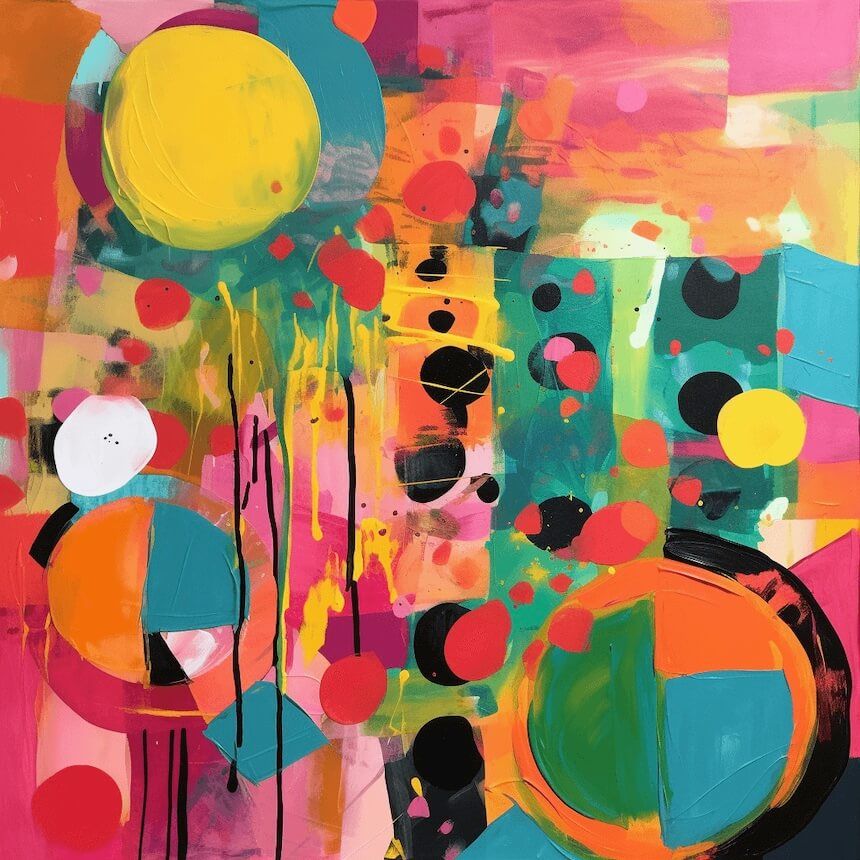 To create an awesome abstract acrylic painting, start by selecting some fun colours, experiment with layering different brush strokes and try new techniques to create a unique art piece.
Step-by-step painting tutorial: Abstract
How to create abstract art without thinking (Easy Abstracts)
---
Landscape Painting
Landscape painting is a great way to paint the beauty of nature.
Choose a landscape that inspires you and experiment with different acrylic painting techniques to create depth and texture in your painting.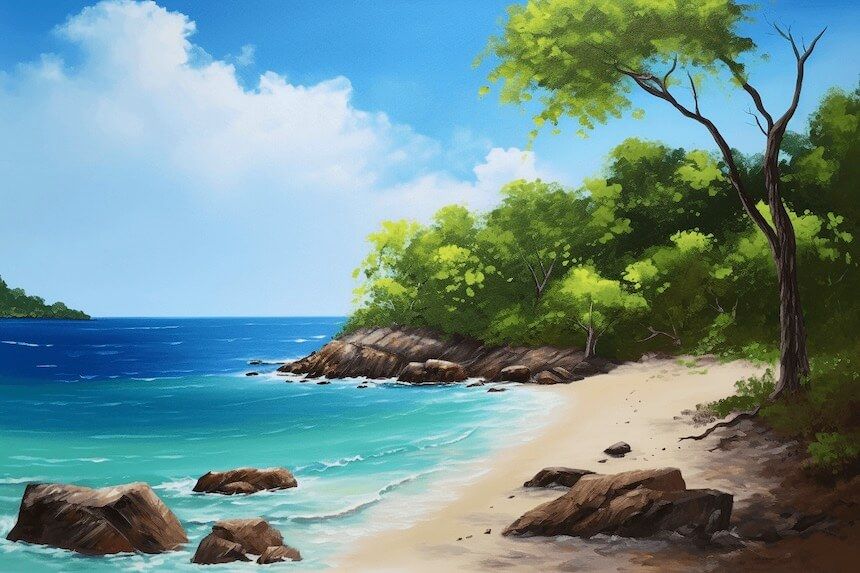 Don't be afraid to add your own personal touches to make the painting your own.
Free acrylic painting tutorials for beginners: Landscape
Learn how to improve your landscape paintings
---
Impressionist Painting
Channel your inner Monet or Van Gogh and create your own Impressionist painting using simple brushstrokes of different colours layered to create a realistic scene when viewed from afar.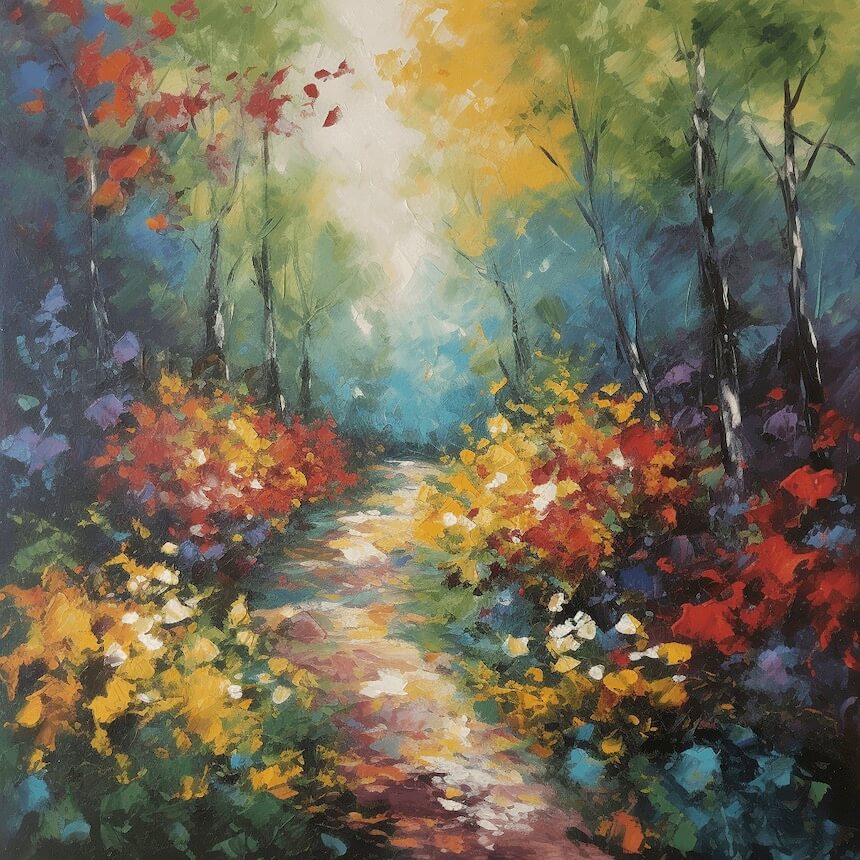 You can recreate iconic Impressionism painters' works like 'Water Lillies' or 'Starry Night', paint a landscape from a photo, or come up with an original, imaginative scene.
Impressionist easy acrylic painting tutorial for beginners: Tips & Tricks
10 Impressionist Painting Tips (Be a Better Painter)
---
---
Pet Portrait Painting
If you want to create something memorable, why not paint your pet's portrait?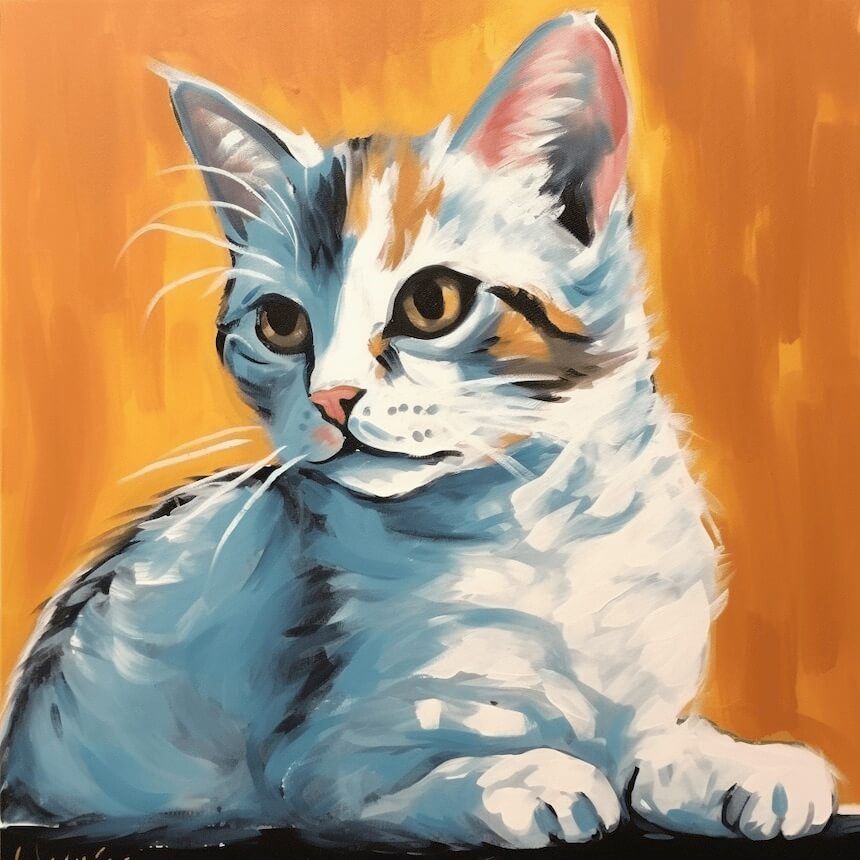 Start by making a sketch of your pet from a photograph. Then start painting it, making it as realistic as possible, or get creative with the colour palette for your piece to make a unique artwork.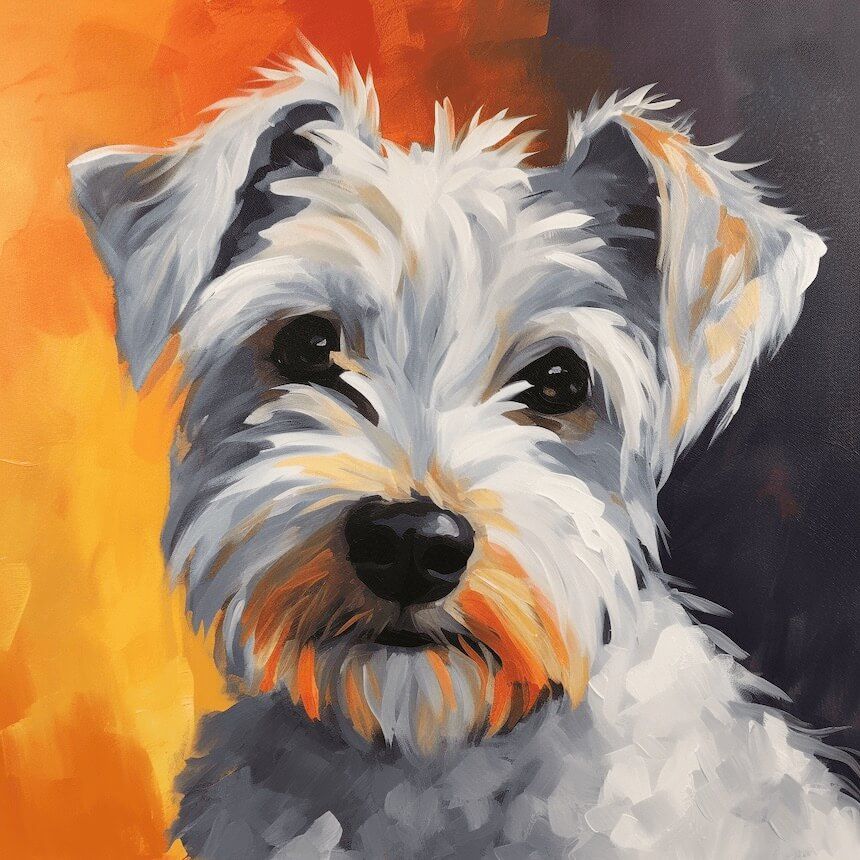 Free online acrylic painting tutorials for beginners: Pet portrait
Painting Your Dog in Acrylics - Easy - Beginner Level
---
Picasso Painting
A cool painting idea is a Picasso-inspired portrait! Picasso's style is easy enough to recreate thanks to the geometric shapes, blocks of fun colours and surrealism.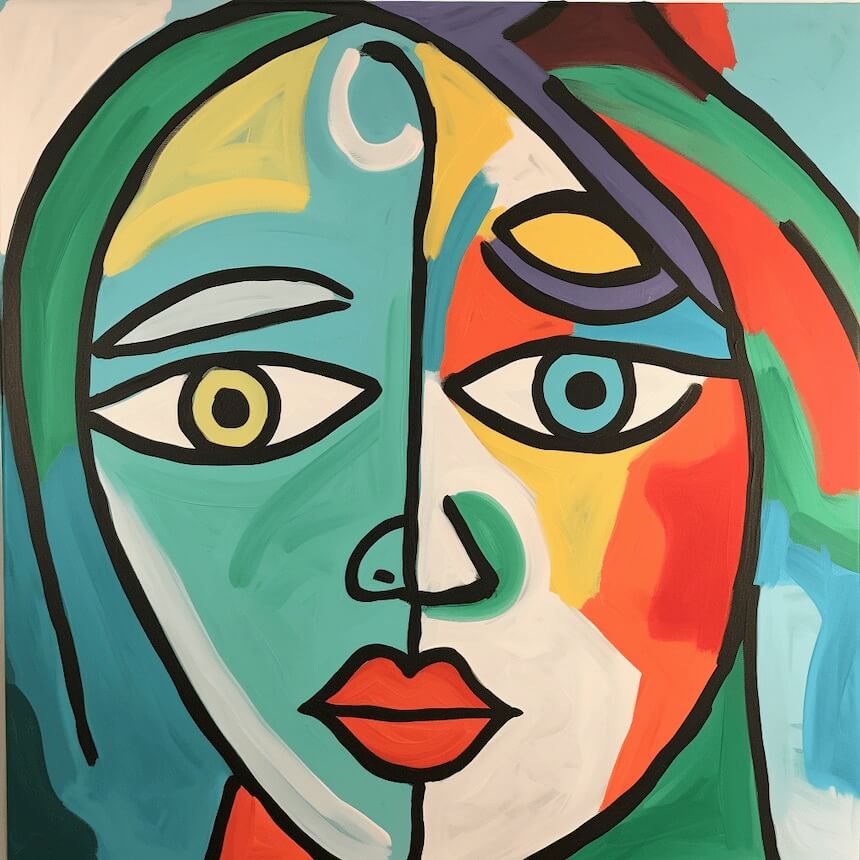 It's great for beginners who want to paint a portrait but are overwhelmed with recreating the realism and details of a human face.
Acrylic painting tutorial for beginners step by step: Picasso
How To Paint like PICASSO Abstract art - Acrylic painting techniques by RAEART
---
Night Sky or Sunset Painting
A sunset or night sky is fun & easy to paint - just choose some colours and use a large brush to paint them all over the canvas to make a gradient.
If you want to create a more detailed type of painting, use a paintbrush dipped in white paint to splatter "stars" onto your night sky.
Another technique you can use is to create texture in the painting with a palette knife, a blunt tool that lets you scrape and blend paint on the canvas in a unique way.
Free acrylic painting tutorial: Night sky or sunset acrylic painting for beginners
How to Blend Acrylic Paint - 3 Blending Techniques for Beginners - Painting Tutorial
---
Easy Heart Painting
For beginners who want to learn how to paint and are looking for an easy and romantic gift idea, a heart painting is an amazing option.
You can use heart stencils or go freehand to create heart shapes of various sizes and then fill them in with your favourite colours.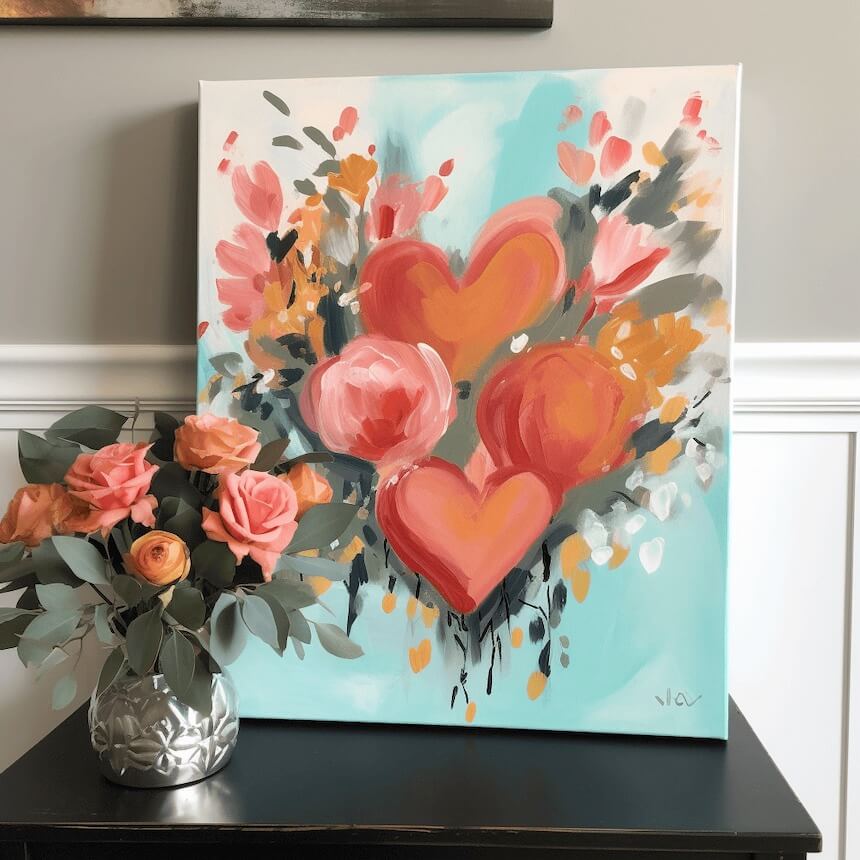 Customise it with painted flowers, words or phrases that are special to you and your loved one.
Step-by-step acrylic painting tutorial: Easy heart
Love birds Valentine's Day painting - Step by Step Painting With Acrylics
---
Easy Acrylic Pour Painting
Acrylic pouring is a fun, easy acrylic painting technique that produces a unique and beautiful pattern every time.
You simply mix acrylic paint with a pouring medium, like water, and then pour it onto a canvas. Tilt the canvas to distribute the paint and create a gorgeous marbled effect.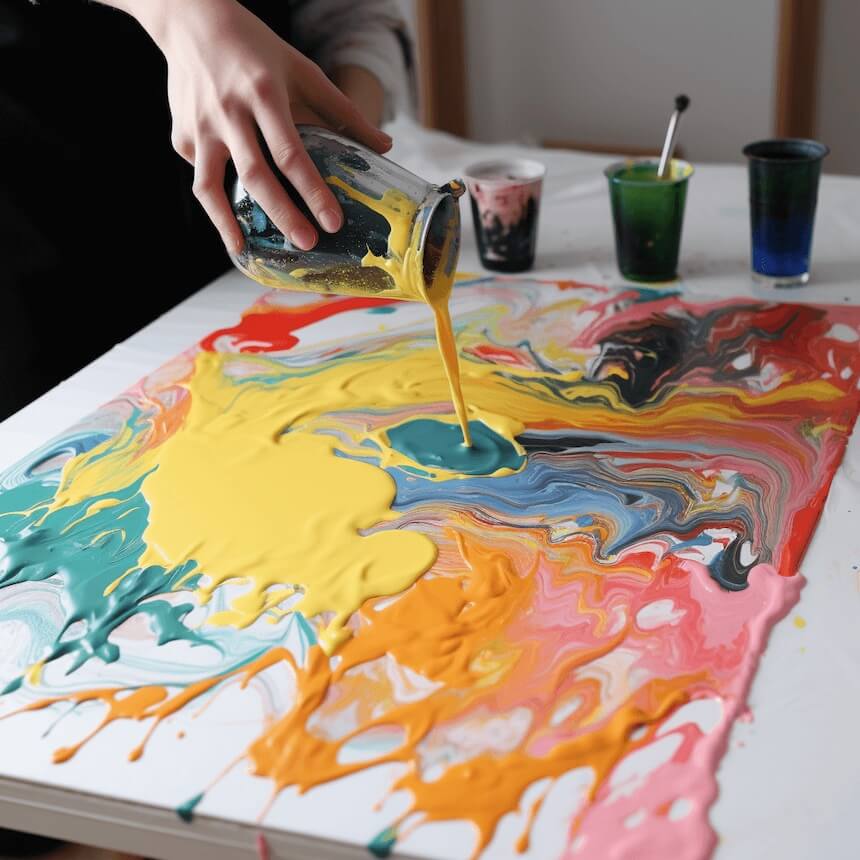 It doesn't take a lot of time to make this painting, and you can gift or keep it for yourself.
YouTube painting tutorial for beginners: Easy acrylic pour
Acrylic Pour Painting - Step by Step
---
Bonus: Helpful Tips For Acrylic Painting
10 Simple Acrylic Painting Tips - Do's & Dont's (Be a Better Painter)
---
Whether you're new to acrylic painting or you're looking for some easy and fun artwork ideas, we hope our collection of easy acrylic painting ideas for beginners on canvas is helpful.
---
Disclaimer
Images in this article were generated by Midjourney. The images are for illustrative purposes only and should not be used as a substitute for professional advice or judgment. Feel free to use them for inspiration!