On 12 July 2023, Google Doodle released a new Google Doodle game celebrating Pani Puri, a popular street food from South Asia.
You can find the Google Doodle Pani Puri game on the Google search homepage and the Google Doodle archive. It's a simple game similar to Candy Crush.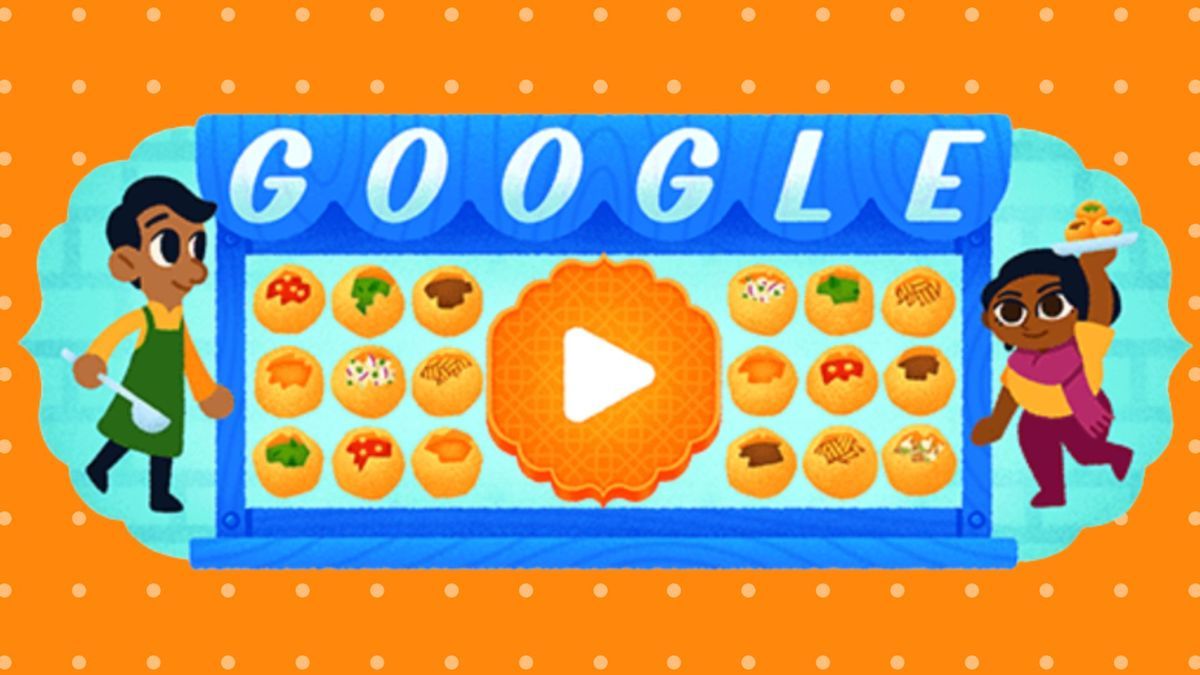 ---
How To Play Google Doodle Interactive Pani Puri Game
First, you can choose between Timed or Relaxed mode. Then you need to tap on the area of the grid that has the exact number of pani puri of a specific flavour.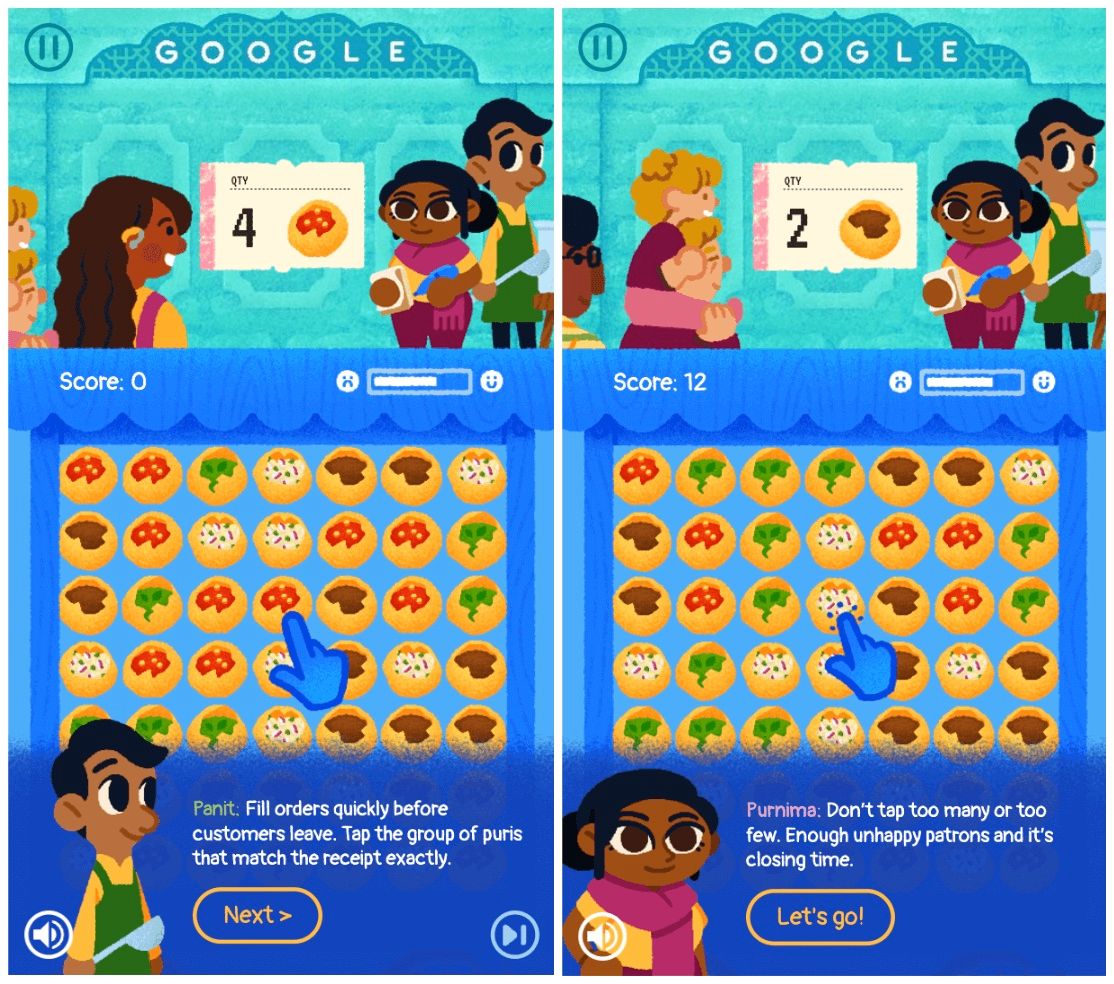 To win, you need to get as many 'orders' correct as possible. Here's some advice:
Don't select an area with too few or too many of the same flavour pani puri in a row or column.

If the same flavoured pani puris are in a diagonal, they do not count as a group.
Why not give this fun Google Doodle 2023 game a go? Try with Relaxed mode, or challenge yourself with a Timed mode game today.
---
What Is Pani Puri?
Pani Puri is a well-known South Asian street food, the most popular in India, Nepal, Bangladesh and Pakistan.
It's a crispy shell stuffed with potatoes, chickpeas, chilis or spices, and flavoured water. Different regions have their own unique pani puri flavours.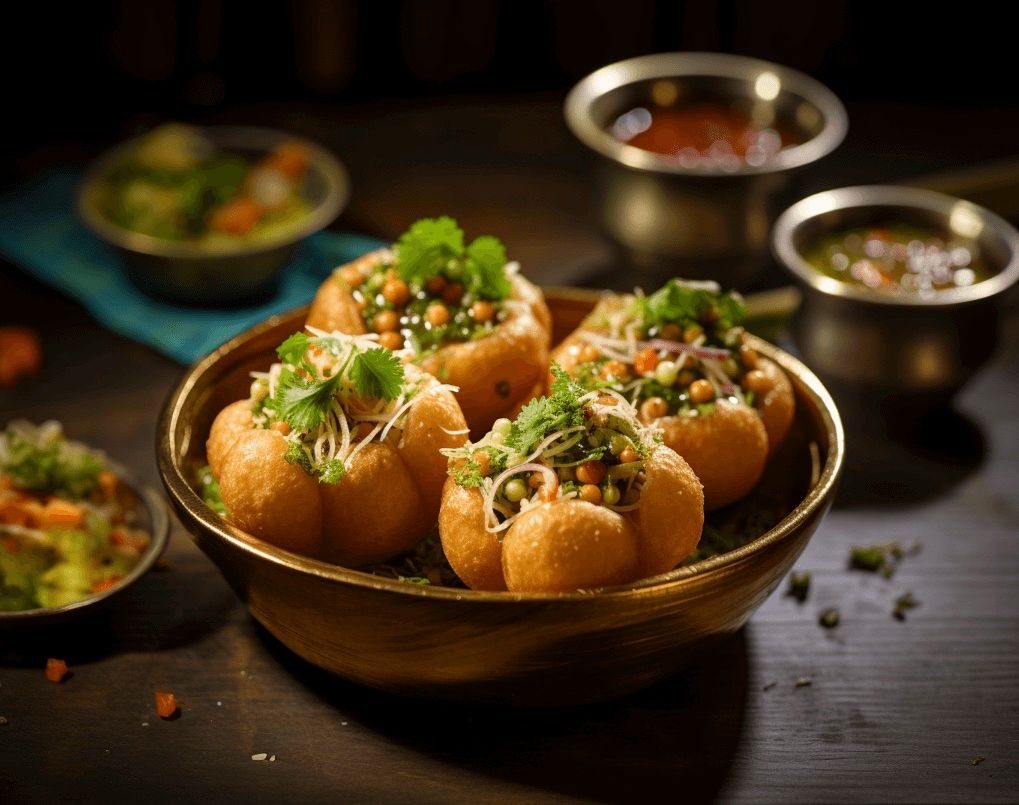 ---
How To Eat Pani Puri?
If your Pani Puri already comes with fillings, eat it quickly and in one bite to avoid the shell getting soggy and creating a mess.
If your Pani Puri comes empty, poke a hole in it with a finger or spoon, and add fillings inside. Then, put it in your mouth and enjoy the delicious flavours!
Trying Pani Puri for the first time
---
Why is Pani Puri So Popular?
Pani Puri is a popular street food in India and other South Asian countries and is the perfect bite-size snack.
It fills you up quickly and is just enough to curb your hunger until the next main meal.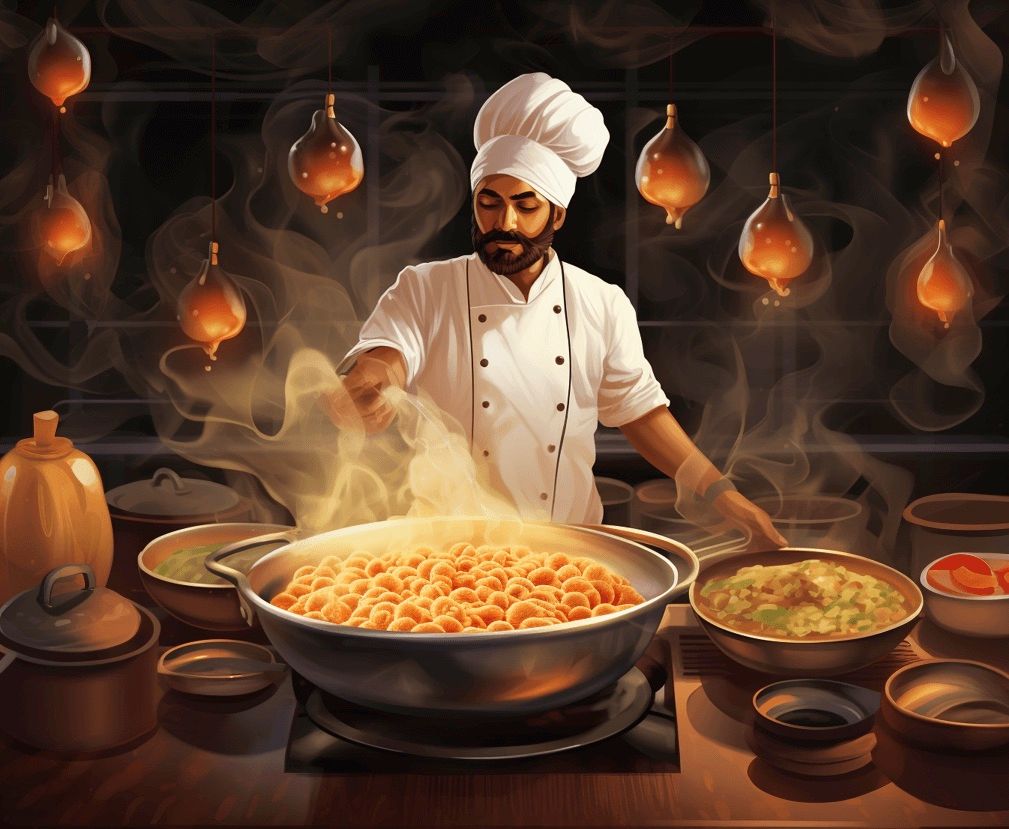 ---
Is Pani Puri Healthy?
Pani Puri is healthy if the fillings include spices, chickpeas, lentils and/or vegetables. The outer shell is also quite healthy if it's made from chickpea flour.
However, eat in moderation because of the high carbohydrate content.
---
Is Pani Puri Good For Health?
Pani Puri is good for health if its shell is made from chickpeas, and fillings include lentils, chickpeas, spices or vegetables.
It's not good for health in large quantities because it's high in carbs and potentially in fats too.
---
How To Make Pani Puri At Home?
To make Pani Puri at home, start by buying or making your own crispy outer shell from chickpea flour.
Then, prepare different fillings such as various spices, chickpeas or lentils, different flavoured waters, vegetables and more.
---
Source & inspiration:
https://www.tasteatlas.com/
most-popular-street-foods-in-india

https://www.google.com/
doodles/celebrating-pani-puri

https://www.deliciousmagazine.com/
uk/recipes/party-pani-puri
---
Disclaimer: Some images in this article were generated by Midjourney. The images are for illustrative purposes only and should not be used as a substitute for professional advice or judgment.