Science Without Borders Kids Art Competition
Advocate for coral reef conservation around the world in this teens and kids art competition.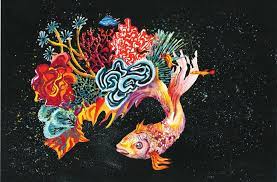 Description
Are you creative, artistic and passionate about protecting the environment and our oceans? Then this art competition is for you!
Khaled bin Sultan Living Oceans Foundation's annual international kids art competition, the Science Without Borders Challenge, is a fantastic opportunity for kids and teens to create art that promotes public awareness of ocean conservation and coral reef protection.
2022 Theme
The art competition theme this year is 'Ridge to Reef'. With your artwork, show how we can ensure the survival of coral reefs through actions taken by governments, non profit organisations and communities, with a focus on the "ridge to reef" management approach, which emphasises that everything, on both land and at sea, is interconnected. You find more details and ideas on the competition website.
Tips for your entry
The judges will be assessing the quality of the artwork, its originality, and how much it aligns with the theme. Consider the neatness of your art piece, so there are no accidental smudges, smears or rips. Make good use of art elements such as line, shape, form, value, composition, and colour. Try to make a memorable artwork that strikes the viewer visually and emotionally, and communicates your message effectively and inline with the theme.
Eligibility
Artwork will be judged in two categories based on the participant's age:
11 to 14 years old
15 to 19 years old.
Prizes
The top three winners in each age category will receive these scholarships (in $USD):
1st Place - $500
2nd Place - $350
3rd Place - $200
Cover artwork credit: "A Fish Coral Reef" By Nikita Bagrintsev (a previous entry from 2017)
Terms & Conditions
The deadline for entering this competition is March 7 2022, at 11:59 pm Eastern Time (ET). Enter online via the online form on the competition website.
Only kids and teens aged between 11 and 19 years old can enter this art contest. Parental consent / permission is required to enter.
Only 2 dimensional artworks made by the students themselves is accepted - for example painting or drawing. You will also need to submit an artist's statement about the story and ideas behind your artwork.
If you are a finalist, you will need to mail the original artwork to the competition organiser, Khaled bin Sultan Living Oceans Foundation, to go into the next round of judging for a chance to receive a prize.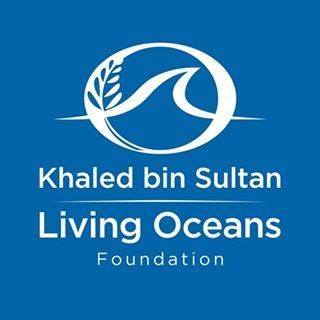 Khaled bin Sultan Living Oceans Foundation