Looking for the school holidays 2023 Ballarat and Ballarat school holidays 2024? Below are the Ballarat school holidays for kindergartens, primary, secondary and high schools in Ballarat.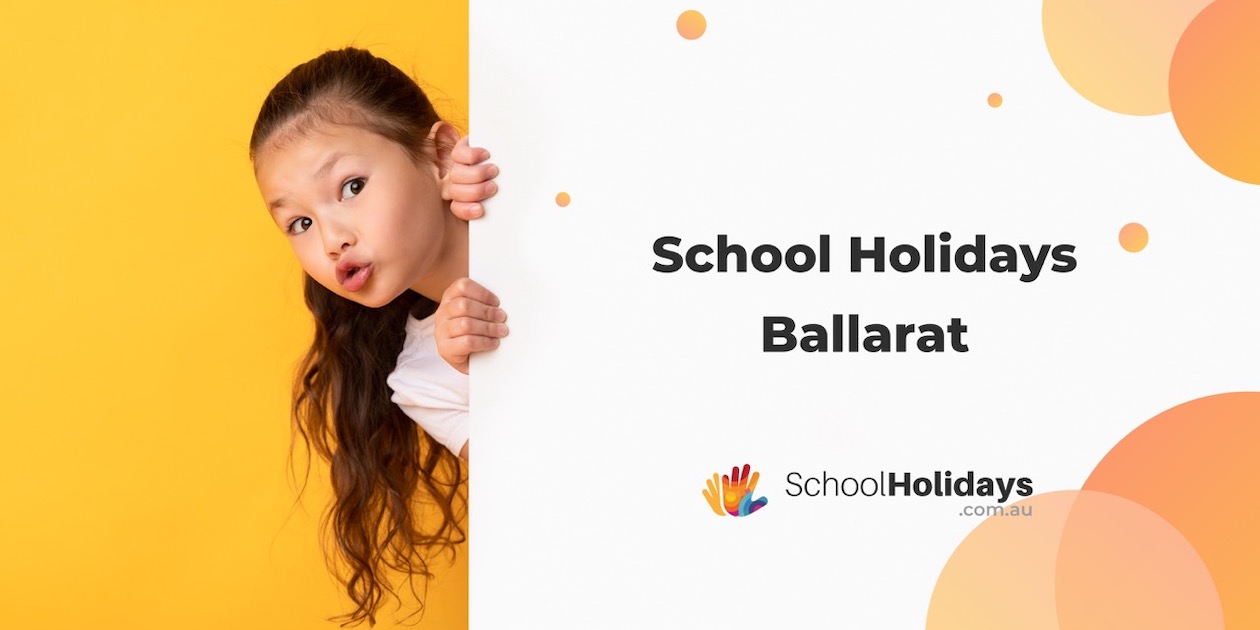 ---
On this page, you'll find:
To navigate, click on the link below to see the full information on the Ballarat school holidays 2023 - 2024:
---
Your ultimate guide to Ballarat school holiday activities
Get ready for unforgettable adventures during the Ballarat school holidays!
Whether it's the Easter school holidays 2024, July school holidays, September school holidays or December school holidays, Ballarat offers many fun activities throughout the year.
🍀 Victorian school holidays are an amazing time to explore what Ballarat has to offer. The options are limitless, from a visit to the Ballarat Wildlife Park and an adrenaline rush at Ballarat Indoor Go-Karts to the stunning Ballarat Botanical Gardens and the amazing Trentham Falls nearby and more!
🌟 From kids' activities in Ballarat that ignite young imaginations to enriching Ballarat school holiday programs, there's no shortage of things to do with kids in Ballarat.
So, dive into our guides and make the most of the Ballarat school holidays!
😄
Ballarat school holiday activities 2023
Discover fun things to do in Ballarat school holidays, including holiday program to kids' activities.
School holiday activities Ballarat
🎉
What's on in Ballarat school holidays
Explore what's on in Ballarat school holidays, from family-friendly events and must-see kids' shows to exciting school holiday events in Victoria.
What's on school holidays
⭐ Get ready for endless school holiday fun! Dive into our curated list of free school holiday activities and the best school holiday programs Melbourne offers to kids of all ages, abilities and interests.
---